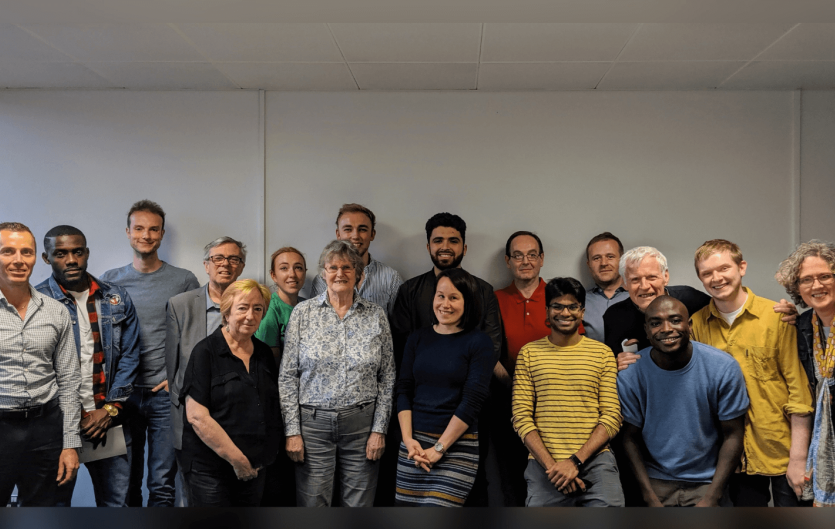 Local groups are a great way to meet others who stammer, practise techniques and get support.
*As we emerge from the lockdown, some groups have started meeting in person again. Some groups are still holding online meetings — check out our Online Events Calendar.
Some groups are support or self-help groups where you can share your experiences, discuss speech techniques and practise speaking situations. These type of groups provide a space where you can build your confidence in a safe, understanding environment. Other groups are more social in style and arrange meet ups in pubs, coffee shops or restaurants.
Local groups
See if there's a group near you from the list below. Click on each link for details of each group.
Belfast
Birmingham
Birmingham Stammering Network — *group has moved online
Brighton & Hove
Bristol
Cambridge — *group has moved online
Cardiff & South Wales
Coventry
Doncaster — *group has moved online
Durham
Edinburgh — *group has moved online
Exeter University (for students at the University)
Fife — *group has moved online
Glasgow — *group has moved online
Grimsby & Cleethorpes
Jersey (Channel Islands)
Leeds
Liverpool — *temporarily suspended
London — *temporarily suspended
London Kings Speakers (Toastmasters)
Manchester — *Meeting in person, with Zoom link ups
Medway, Kent — Sorry, this group isn't meeting at the moment
Newcastle
North Staffordshire & Stoke On Trent — Recently restarted with a new host
Norwich
Nottingham — *group has moved online
Stevenage
Taunton
Warrington
Wyre & Fylde Parents Group
Other groups
Adults New to Stammering Group — online group
Parent2Parent Support Group for Parents — online group
Women's Stammer Support Group — *group has moved online
Young People 5-16 & Parents Group — online group
Set up your own group
If there isn't a group near you, why not start one up? Download our Guide for setting up a local group (see the attachment below) for useful ideas and tips. Then fill out and return the Local group form (also below) to editor@stamma.org and we'll help promote it.
get your group listed
If you run a group that isn't listed above, drop us a line at editor@stamma.org and we'll add it here. 
concerns or COMPLAINTS
If you have any concerns about something to do with a particular group, or if you believe you have been contacted improperly by someone from a group, let us know. Fill in our Feedback & Complaints form.
useful Links