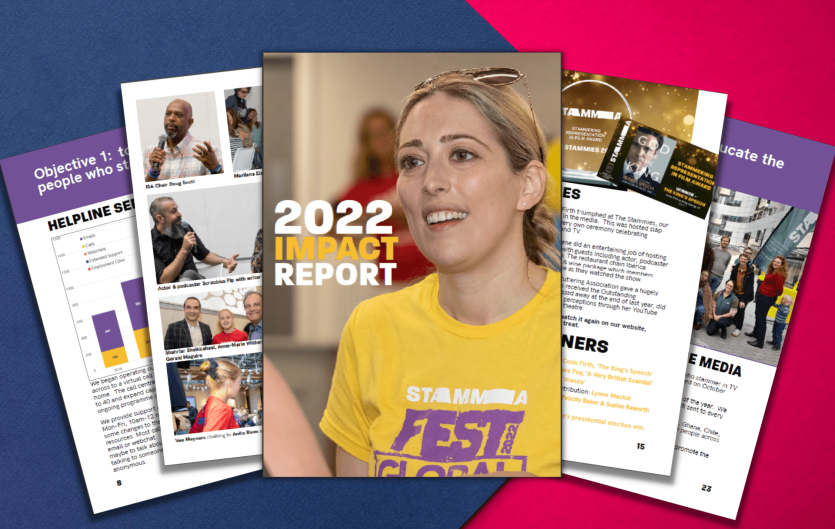 Read about STAMMA's progress and impact.
How are we doing and what difference are we making? Here you'll find various reports and documents showing the impact of things like our Information & Support Services, our events and workshops, our campaigning and more.
2022 Impact report
Read our 2022 Impact Report (pdf) and find out about our first ever cinema advert for stammering, The Stammies awards, handing in our petition, our conference STAMMAFest Global, and more.
ISAD 2022
Watch this presentation about what we did on International Stammering Awareness Day, 22nd October 2022.