Image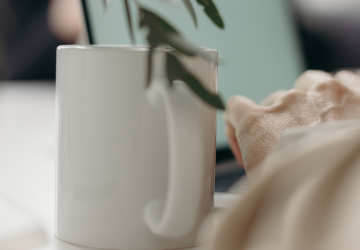 Diary of a (not so) new helpline/webchat volunteer
Wednesday 7th April 2021
7th April 2021
Peter gives us an update after almost a year volunteering on our helpline and webchat support team.
Last year I wrote about my early experiences working on the STAMMA Helpline and Webchat. Fast forward to now, as we're slowly emerging from another lockdown and Iooking back, I see how much my viewpoints have developed and how I've realised a few other things.
We're fortunate now to have some superb supportive networks for people who stammer and especially for parents of children who are exhibiting a stammer, many for the very first time. People are looking for help and information about the situation they find themselves in and one about which they have very little prior information.
Helping such people to access information is of course where the internet is our number one tool and this 'gateway' opens up access to the vast community, anywhere, where people learn to understand and live with a stammer.
Through the helpline calls and webchats I am struck by the number of adults I speak to who, like me, have had no or very little help in understanding and coming to terms with their stammer. Occasionally our discussions have covered things like the film The King's Speech and our reactions to situations where we observe a portrayal of people who stammer. I find myself in a fairly small group so far of people who have absolutely no intention to ever watch the film; others say how it has been a breath of fresh air and their first viewing was a truly empowering moment for them — an ongoing point of reflection for my viewpoint then!

Another issue where I feel the wider community can help, is adults who stammer and their support. There are areas in the country where adults cannot get support for stammering from the NHS, and this is an area where initiatives, perhaps using forums and groups that already exist, will develop.
STAMMA is here to help you to understand where you are and what support is out there; to take those next steps you need in order to live how you'd like; to help you see that you can drive this agenda and, of course, if you just want to talk — it's what we are here for.
I'd like to end this piece by saying I feel truly enthusiastic about where we are now. This is evidenced by things like STAMMA working with Wikipedia for its Find The Right Words campaign; people in the headlines telling their stories; media stars, politicians and even world leaders who stammer; the ever-emerging social network presence; the ongoing development of coping methodologies and therapies (not that there in anything 'wrong' with a stammer); and the number of people who are there to help. 
I am continually humbled by what I see in the Your Voice section of our website — it contains an epic rendition of peoples' personal and professional journeys. Please take a look as I am sure you will find something you can relate to.
Please drop us a line, have a chat and even, if you want to, give us a hand by contributing your experiences with your own article, by becoming a member, or by volunteering, donating or fundraising. 
I wonder what I will be thinking next year...
Our helpline and webchat are both open Mondays to Thursdays if you would like to talk or get information. Don't hesitate to get in touch — we know what it's like to stammer.