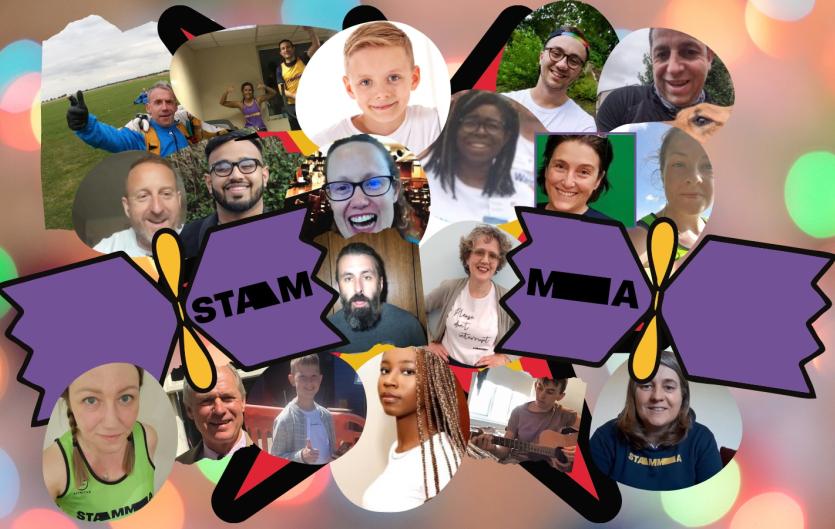 18th December 2020
Those who have gone above and beyond in 2020.
Covid-19 may have put a halt to many things this year, but it hasn't stopped you, our members and supporters, from being generally awesome.
We asked you to nominate someone who you think deserves special recognition — someone who has raised stammering awareness or inspired, helped or supported others. Or someone who has helped bring people together in this difficult year. So here are your list of Christmas Crackers, plus the amazing fundraisers, volunteers and trusts we would like to thank.
Merry Christmas and a Happy New Year!
Your Christmas Crackers
Sophie Abbott
Nominated by Sue & Stephen Abbott
"Sophie has been working as a speech & language therapist at Chapel Allerton NHS clinic in Leeds for three years. She helps people, mainly children, with their stammering. Sophie's worked really hard and done well."
Abed Ahmed
Nominated by Clare Rawlings
"I'm nominating Abed for starting the process of connecting with schools and inspiring kids across the country to be themselves and stand up to negative perceptions of people who stammer."
Abed co-hosted our 'Big Event' on International Stammering Awareness Day, which you can watch back here.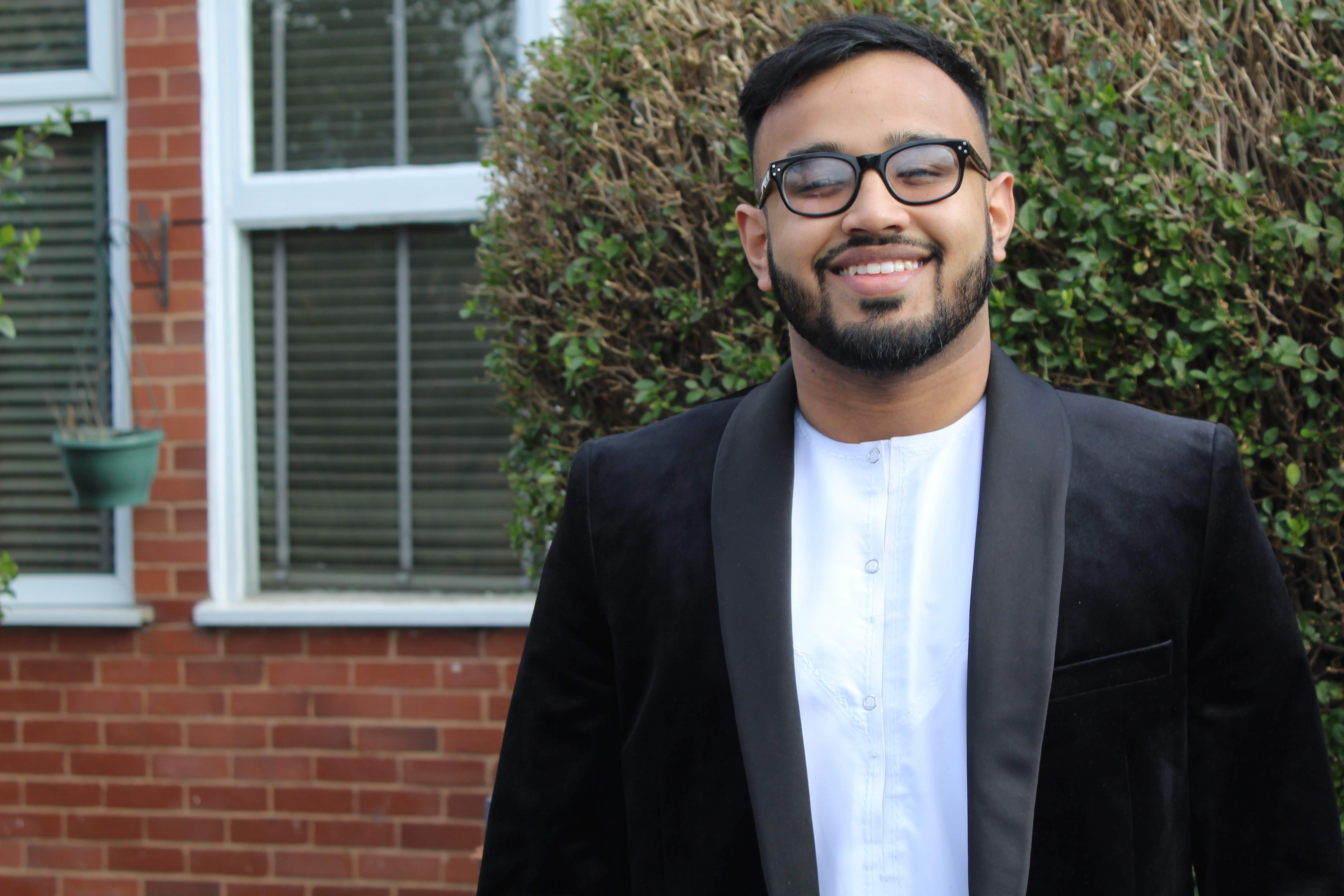 Joe Biden
Nominated by Pearce Rood
"Speaks for itself."
Read our reaction to Joe Biden becoming President-Elect.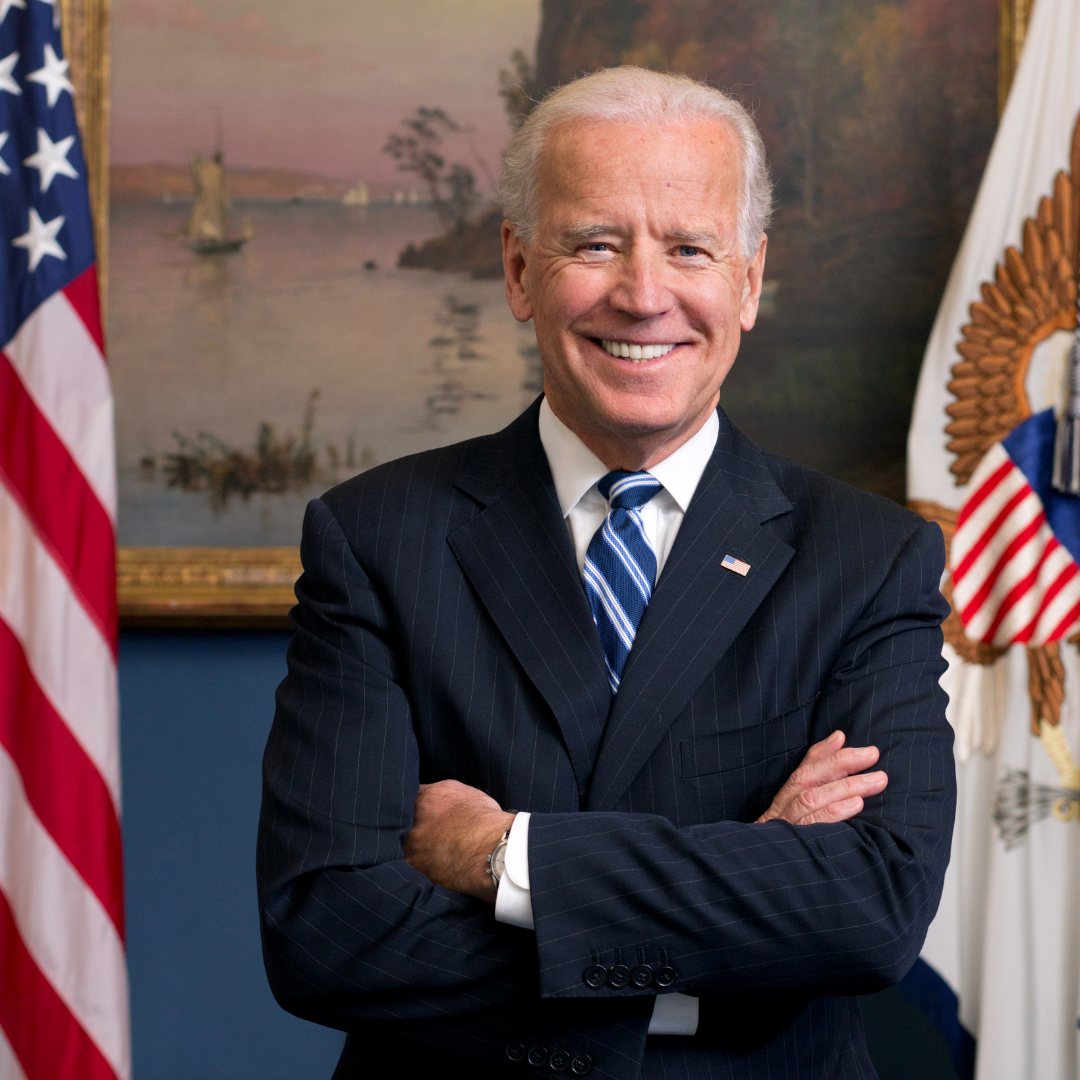 Rob Coe
Nominated by Patrick Campbell
"Rob has been running the Cambridge self-help group for over 10 years, allowing people who stammer to mix and come together, and welcoming all people in the local area. He's a great person and ensures everyone feels welcomed and valued at the group."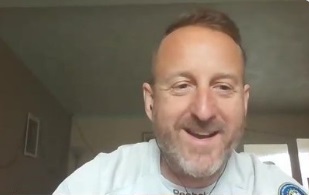 Jack Dinsley
Nominated by Joanne Dinsley
"Not only has Jack learnt to live with a stammer and everything that goes with it, including bullying, he has turned it into a positive. Jack has set his own campaign up, called 'Be Kind', to help and support others, especially young children. He goes to schools and talks to them about life with a stammer and how it's OK to be different. He pours his passion into this and at only 21 he's an amazing young man.
'If this year has taught us anything, we need to 'Be Kind', and this young man does just that. I'm sure I'm not the only one who would agree that Jack is a role model for the younger generation who might be struggling with their speech."
Read Jack's articles 'Covid: Challenges, achievements & positives' and 'The more I spoke, the more I gained confidence'.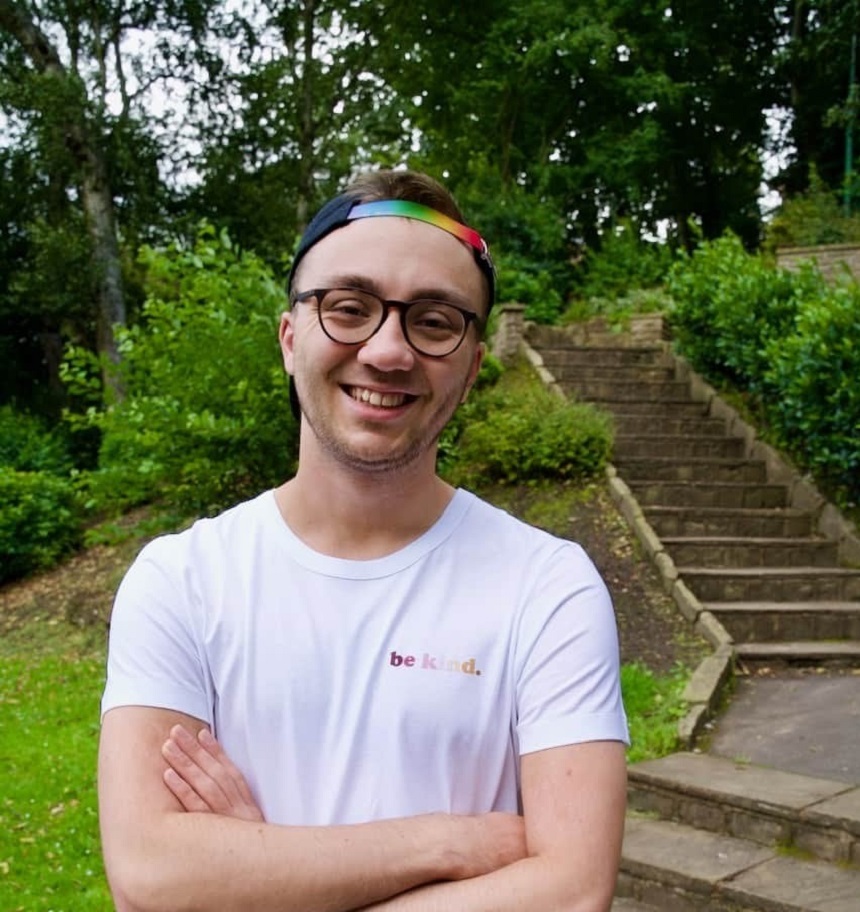 Yinka Dolan
"We're nominating Yinka for the fantastic work she does in her support group here in Warrington. During the lockdown she arranged zoom meetings and quizzes which were great fun, and helped me to keep in contact with my local stammering community. Thanks Yinka, you're a star!"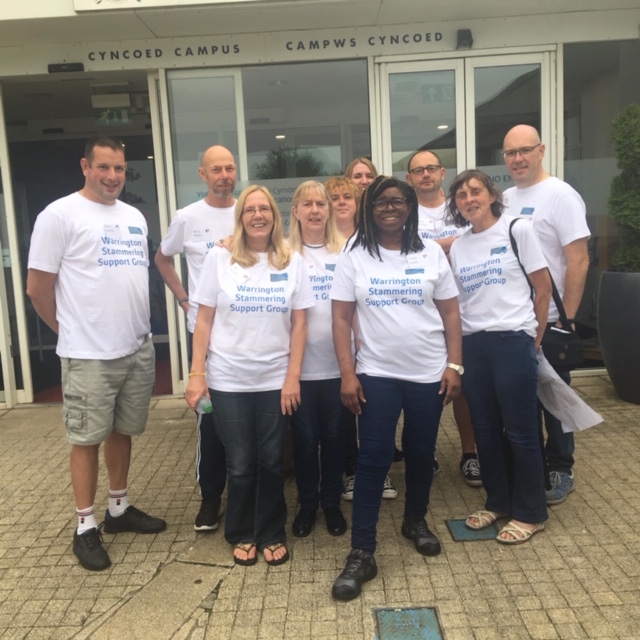 Kirsten Howells
Nominated by (see below):
"I'm nominating Kirsten for really developing the community of helpline/webchat volunteers. She really connects people well and manages the daily ups and downs with such calmness and consideration. I really enjoyed the webinar she delivered on positive solutions too. I learnt a lot from that." (Clare Rawlings)
"I'm nominating Kirsten for her fantastic organisation of the helpline and all its volunteers." (Anonymous)
To start a webchat, a feature we introduced this May, click here (open weekdays 10am-12noon and 6pm-8pm).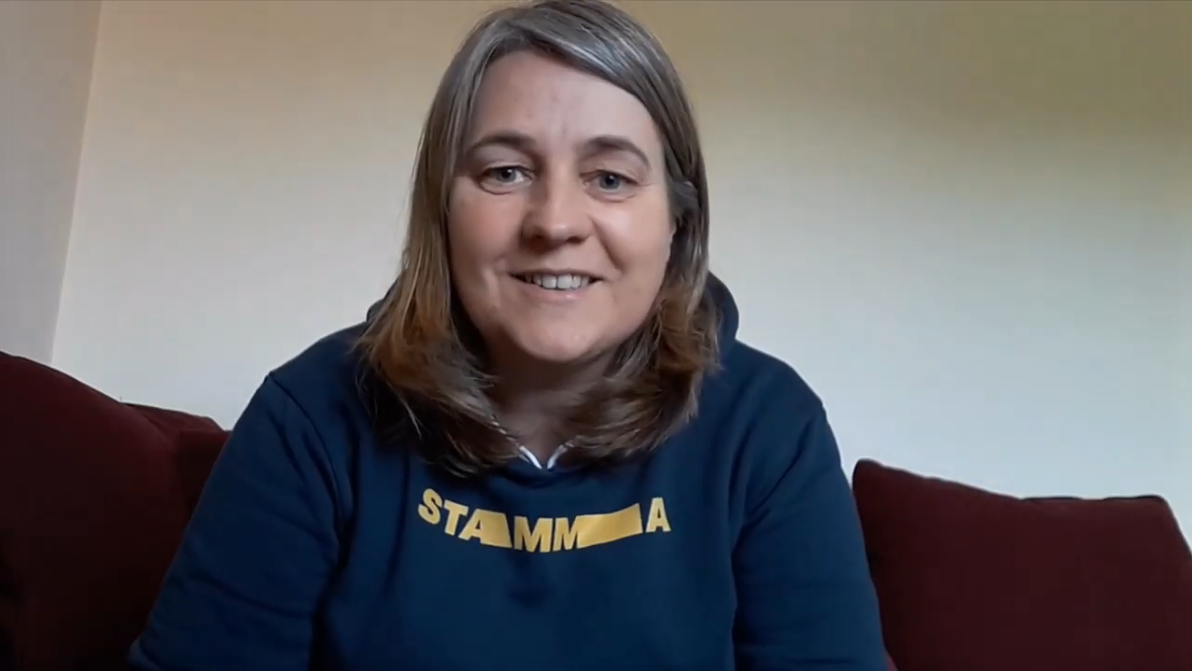 Callum Jones
Nominated by Rebecca Jones
"My son Callum has raised over £2,000 for Action for Stammering Children by posting a short video of himself talking each day for five days to raise awareness for people who stammer! I definitely think he deserves some recognition, which will also be amazing for his confidence too."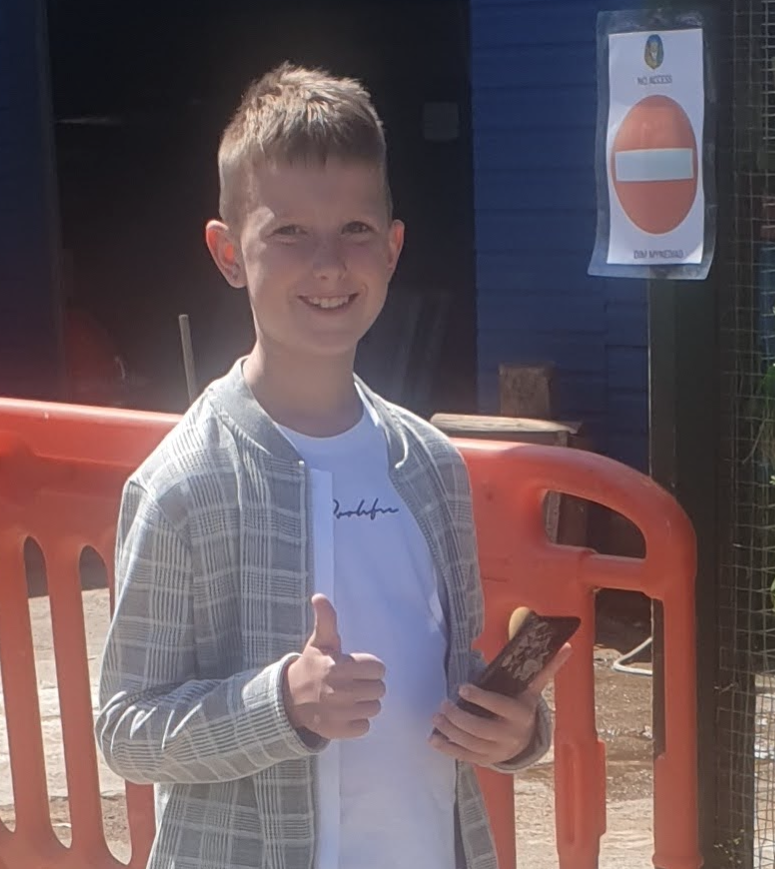 Bex Lefort
Anonymous nomination
"I'm nominating Bex for the great quizzes in 2020.'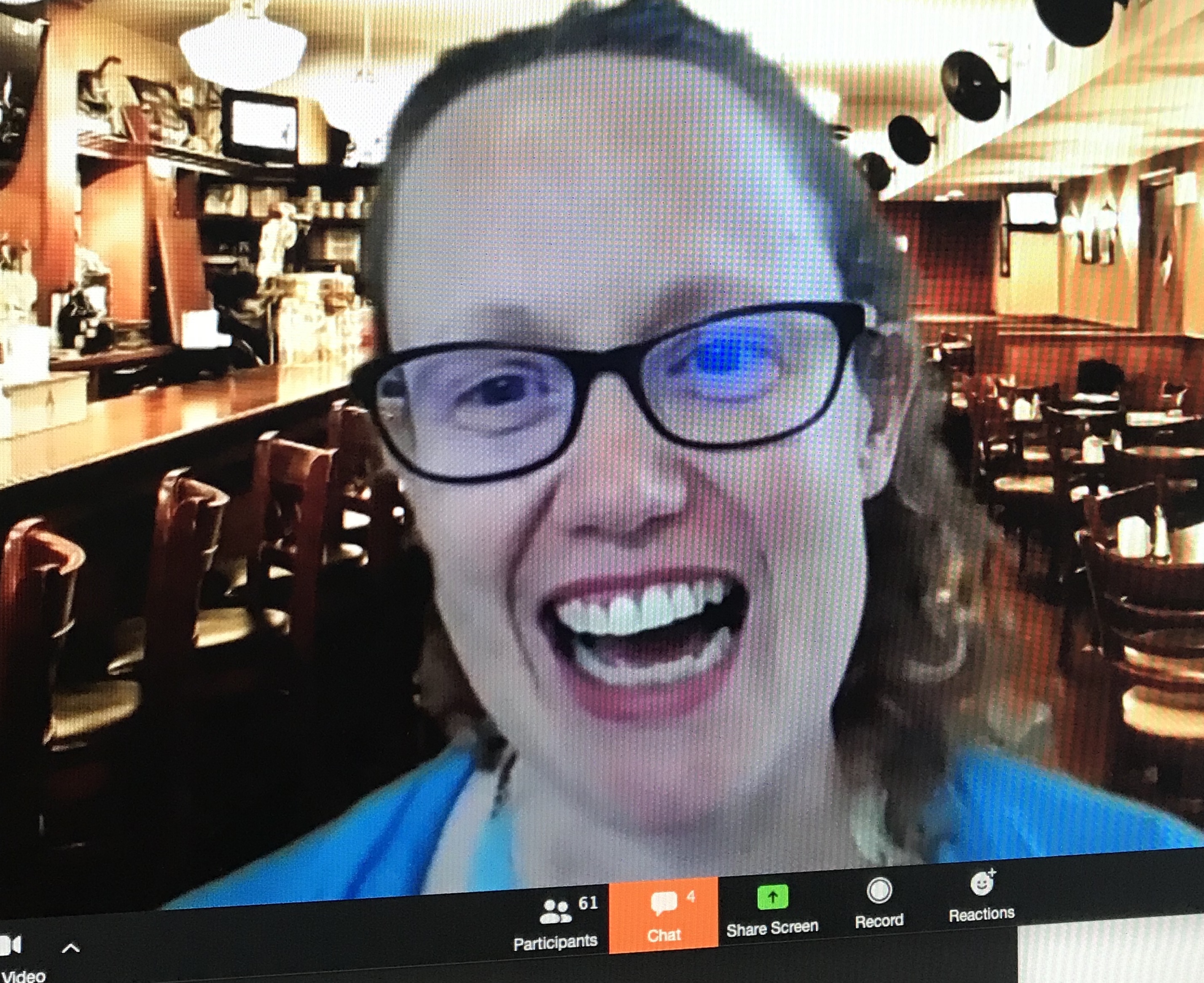 Callum Schofield
Nominated by (see below):
"Callum had a rough time with his stammer and at one point could not even say his name, and found even talking to people excruciating. Over the past year, though he has really faced his demons face on and become an advocate for people who stammer and for male mental health. He now does podcasts to highlight what a serious subject stammering is for a lot of people that maybe isn't taken as seriously as it should be. Callum has matured into a caring, giving and formidable young man and won't let anything hold him back anymore." (Anonymous)
"Callum struggled throughout his school years but the Starfish Project has really brought him confidence. He has made podcasts about his experiences as someone who has a stammer, and uses his podcasts to raise other issues." (Susan Monk)
"During lockdown Callum worked endlessly to not only improve his own speech but also to inspire others with live broadcasts, social media and creating a podcast. He volunteered on the helpline and although starting university this year he is continuing to help as much as he is able." (Anonymous)
Listen to and subscribe to Callum's podcast 'The Schofield Stories'. Read the article he wrote for our site '2020: The year for our voices'.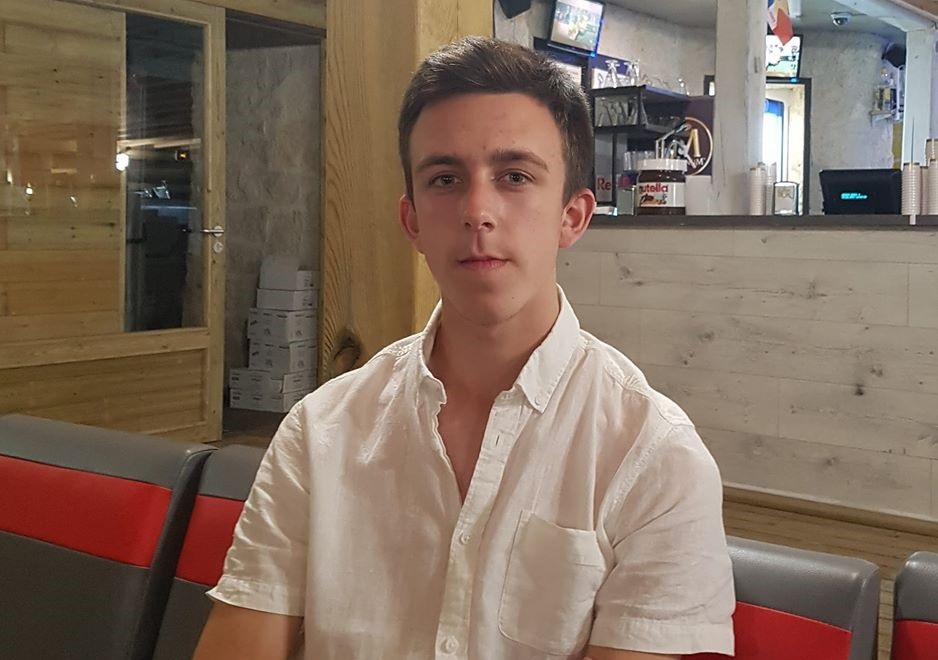 Christine Simpson
Nominated by Clare Osborne
"Christine is always a cheerful advocate for the stammering cause on Facebook."
Read Christine's article 'I believe wholeheartedly in acceptance and stammering pride'.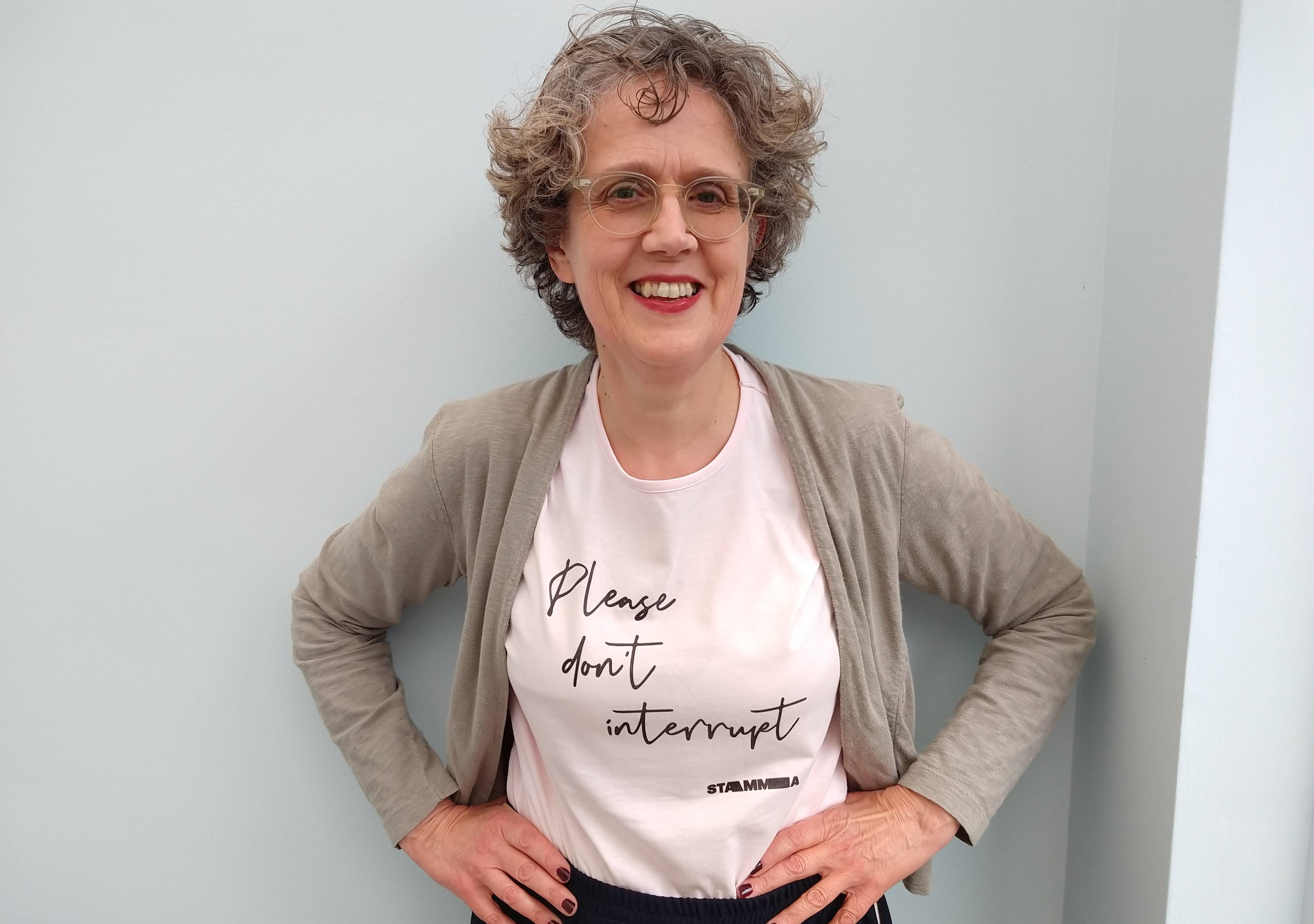 Mandy Taylor
Nominated by (see below):
"Mandy has completed several runs for Stamma/BSA, and that shows a lot of commitment — and training — to achieve. Mandy is passionate about raising stammering awareness. A passion which has shone through whenever Mandy has spoken at National Conferences." (John Russell)
"I'm nominating Mandy for her unwavering support for Stamma and for people who stammer. Even after her Trustee period has come to an end, she's remained actively involved, giving huge amounts of time to Stamma in a variety of ways." (Kirsten Howells)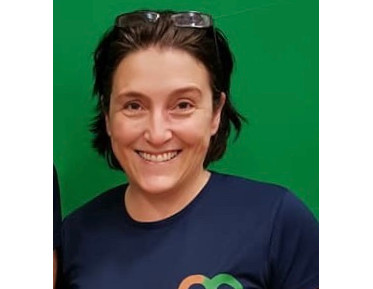 Mandy Taylor & Susanne Platt
Nominated by Stephanie Burgess, Airedale NHS
"Mandy and Susanne, as parents of children who stammer, gave up their time on three occasions to contribute to our recent online training courses to Speech & Language Therapists. Feedback from participants was overwhelmingly positive about their contribution. Here are just a few examples of the many comments we received:
'I found the talks from Mandy and Susanne really invaluable.
'Great to hear parent perspectives (from parents with/without a stammer themselves).'
'Really good to hear about your experiences, Susanne. Very useful to get this perspective on how different approaches suit different families at different times. Thank you.'
'Hearing from Mandy Taylor was a particular highlight, she was a wonderful speaker and was a huge asset to the training.'  
Sam Wiggins
Nominated by (see below):
"I'm nominating Sam for his wonderful poem, bewitching appearance on Steph's Packed Lunch and showing society it is OK to stammer." (Paul Blythe)
"I would like to nominate my son, Samuel Wiggins. Samuel, who is 10, has worked hard this year to raise awareness for stammering and to educate people.
'Sam had a difficult start to the year and found his stammer very tricky. He turned this into a positive by writing a poem about his feelings and how people can help someone with a stammer. Sam then stepped out of his comfort zone and we recorded him reading his poem and uploaded it to the internet. The response was overwhelming.
'Sam wasn't content with this and took it one step further, appearing in various newspapers, BBC News, Newsround and Steph's Packed Lunch, and he is now chairman of the World Stuttering Network Youth Committee! Sam was even awarded a Blue Peter badge for his poem and for helping others.
'This year has been amazing... Sam's confidence has grown and he has inspired so many other children to feel more confident, to achieve their dreams and not let their stammer stop them or hold them back. His poem was recited by 23 other children who stammer to help raise awareness (watch the video here). I am so incredibly proud of everything that Sam has achieved this year." (Victoria Wiggins)
You can read more about Sam in his article 'I don't "suffer" from a stammer, I rock my stammer!'.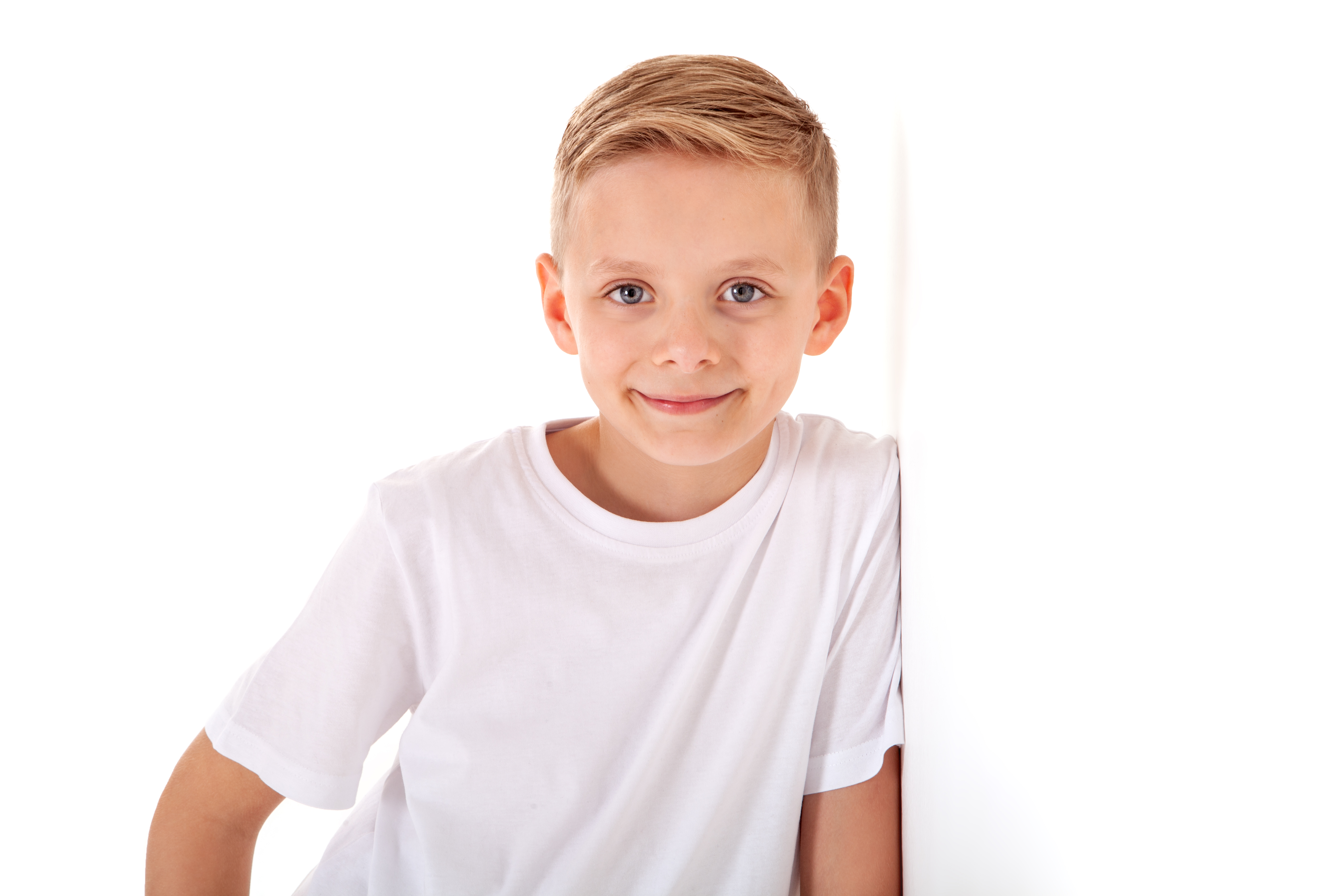 Fantastic Fundraisers
Team 10k a day Challenge
Belfast-based Peter Bradley, together with his friends and colleagues Kirstie Breen, Anne & Don Travers, Joe Belton, Neil Meehan, Mary-Kate McKevitt, Jamie Wilson, Keiran Stewart and Breadan Murphy ran and cycled 10k a day throughout January. Read all about their fantastic achievements here.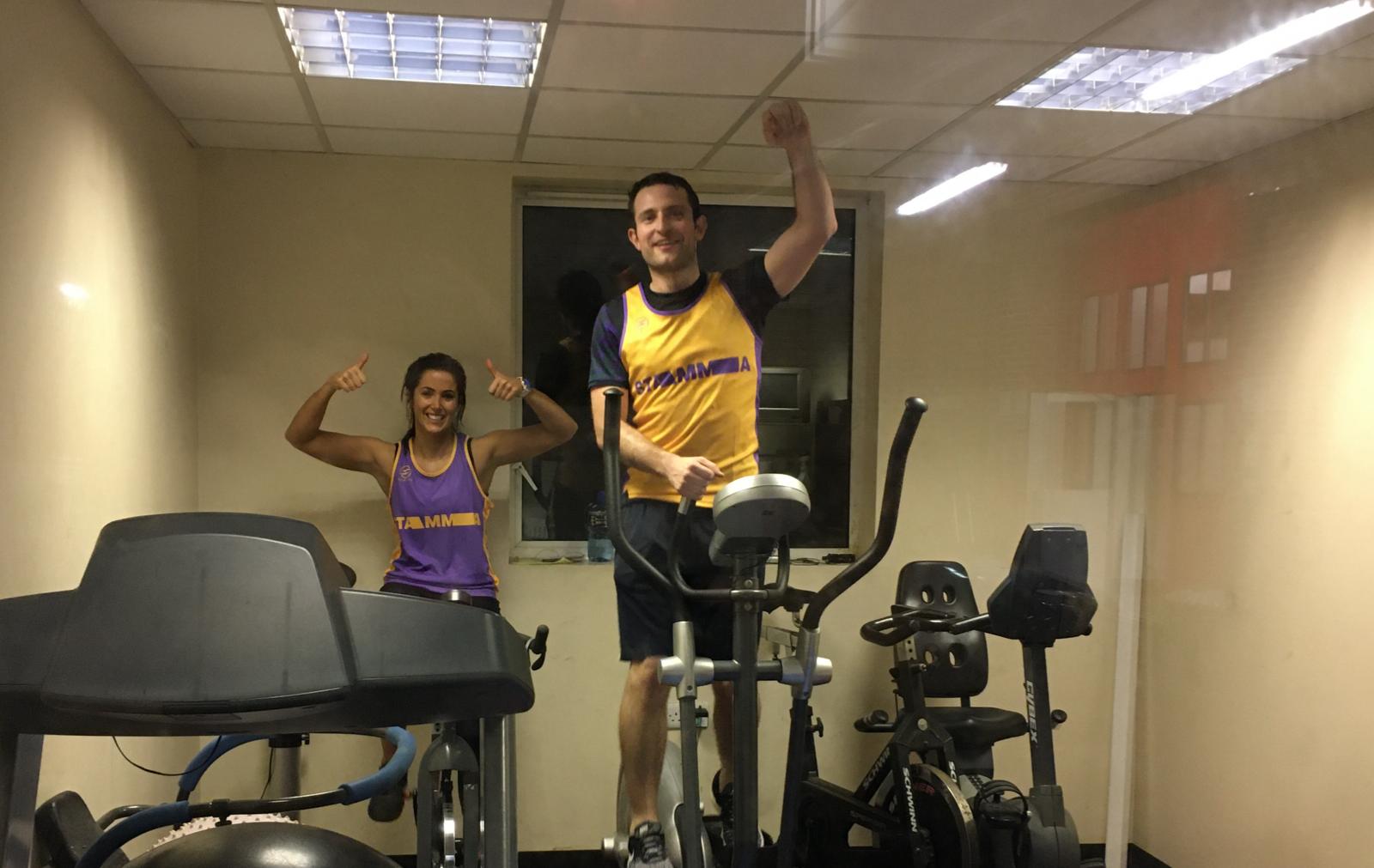 'Fun night' open mic
In February, The County Staff Club in Stafford held a 'Fun Night' of music, poetry and comedy, and kindly donated all proceeds to Stamma.
The 2.6 Challenge
The 2.6 Challenge was set up to save the UK's charities amid the pandemic, and in April several people stepped up to take it on, each performing a task involving the numbers 2 and/or 6.
Antoinette Okonkwo walked 26 miles over 10 days for Stamma and Mind. John Russell walked round his garden for 26 minutes, followed by 26 press ups, every day for a week (read more about John in the volunteers section below); Adam & Callum Smith set themselves the respective challenges of hitting the crossbar 26 times with a football, and 26 forward rolls; Callum Schofield streamed a special edition of his podcast 'The Schofield Stories' for 2.6 hours, Jack Dempsey played 26 minutes of guitar and 26 minutes of bass; and Stamma Chair Tim Fell spent 26 hours (!) making phone calls to our members.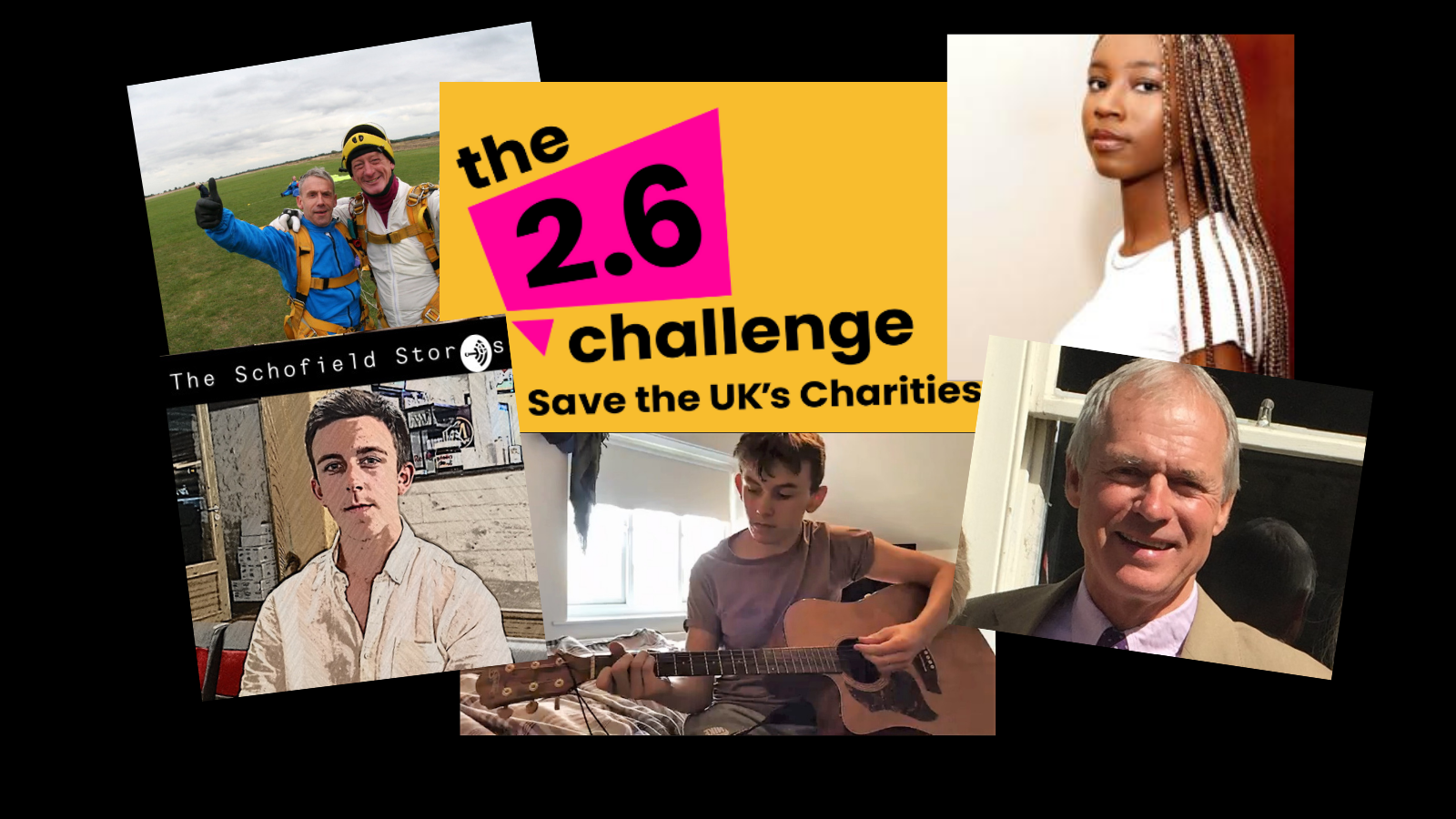 Runners & non-runners
We had lots of people signing up for Team Stamma at other running events this year — until the pesky pandemic put paid to that.
Before lockdown happened in March, however, Lewis Clark ran the Victoria Park half-marathon in memory of his grandmother Pat Clark. One of our longest-standing and much-missed members, Pat sadly passed away at the beginning of the year. One of her other grandsons, Ross, wrote a touching obituary for Pat, which you can read here.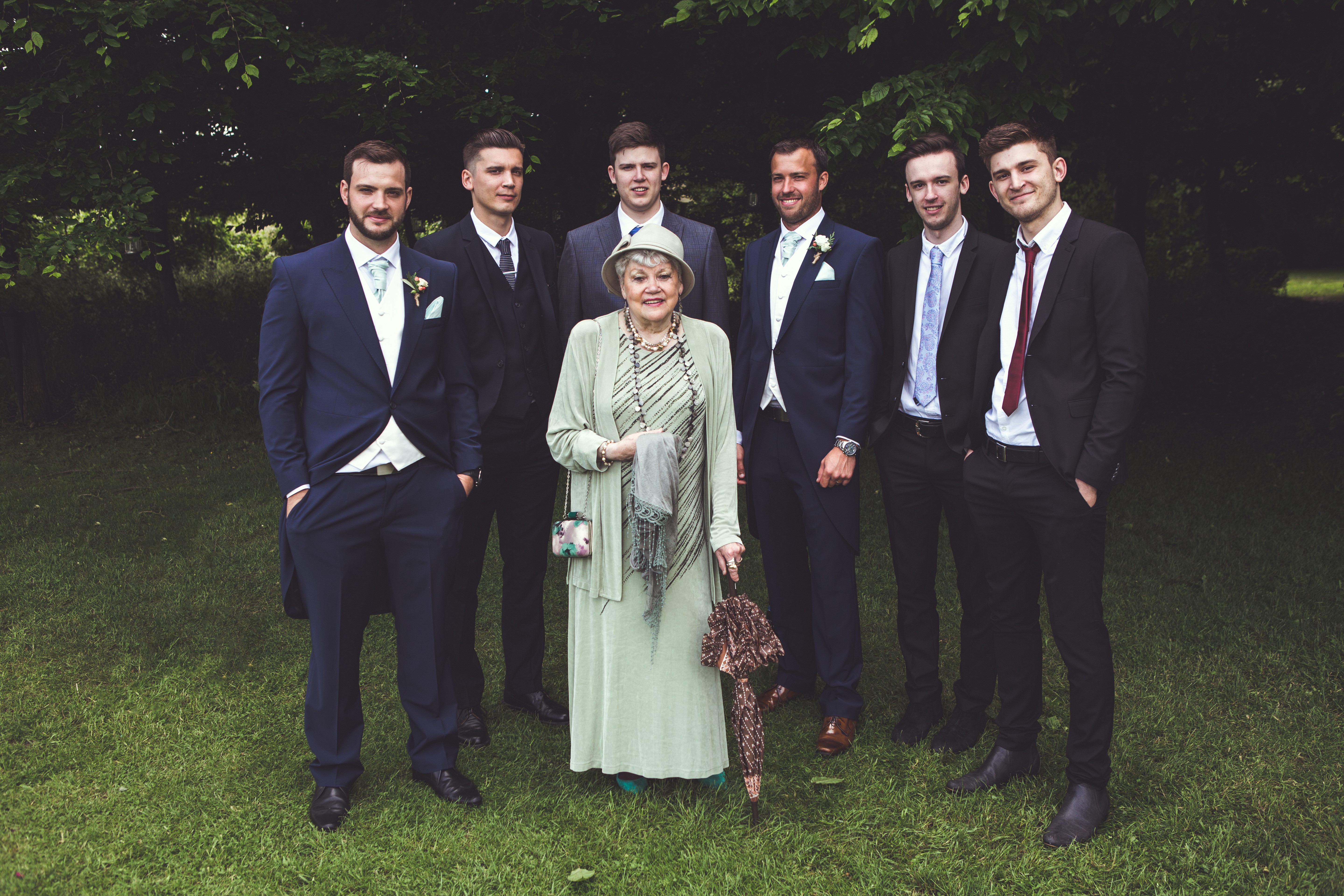 Phil Warren managed to get a ballot place at the Virgin London Marathon in April and chose to raise money for Stamma. He ran the equivalent distance when it was cancelled and raised well over his target.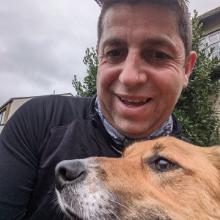 When the Great Manchester Run in May was cancelled, Julie Hume decided to run it anyway and more than doubled her fundraising target. Read all about Julie's run here.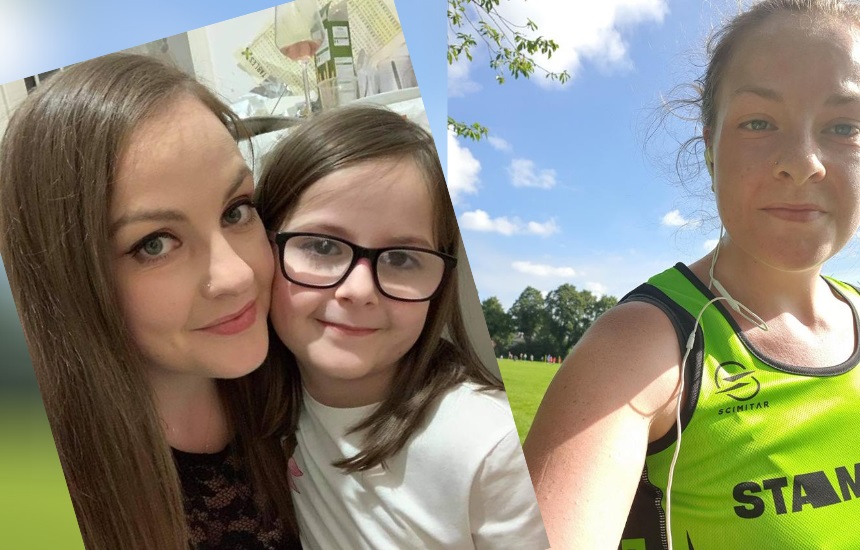 Also in May, the Great Birmingham Run 10K team was all set. Gillian Rudd ran it anyway, and Kate Wright, Rebekah Faulkes, Robert James, Ross Mcwalter and Abed Ahmed all raised money. Ronan and Robert — hope you can run next year.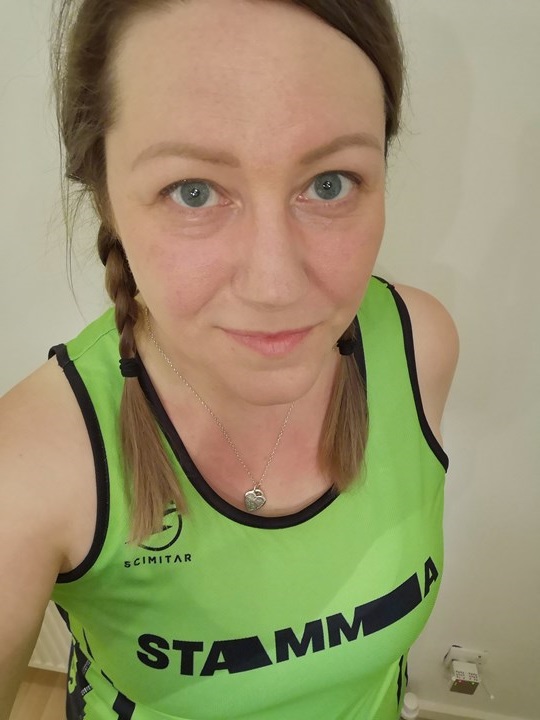 The ASICS London 10K was supposed to take place in July but Martin Nicholds ran it anyway for Stamma and John Russell still raised money. We hope to see the others: Gus, John, Mark, Martyn, Brendon, Tom, David and Jatin next year.
Facebook Birthday fundraisers
We've got the most brilliant supporters on social media, with the following people setting up birthday fundraisers on Facebook for Stamma:
Anthony Baffour
Rita Belghiti
Sally Bibby
Lesley Ann Brownlow
Sarah Rhiannon Faulkner
Chris Harrison
Kim Louise Hunt
Nate Jay
Lynne Mackie
Sam Perry
Eddie Phillips
Tom Robinson
Lydia Mary Rose
Karl Smith
Carl Stanley
Dominic Sutton
Valerie Watson.
Bradley's booze-free month
In October, Bradley Holme gave up the alcohol for a month (Dry-ober?) to raise money for Stamma. 
Other cancelled events
Thank you as well to those of you who signed up for an event only for it be cancelled because of covid. Fingers crossed we can do more next year!
Vastly-valued volunteers
Helpline & webchat team
During lockdown this year we saw a surge in calls to our helpline, and our amazing team of 50+ volunteers have been working hard to provide support for worried parents and people struggling with their speech in the pandemic, not just with our helpline, but with our new webchat service too, which we introduced in May. "Thank you to the helpline volunteers for their all-round marvelousness!" (Kirsten)
John Russell: volunteer of the year
This year John we were made up to see John Russell winning Volunteer of the Year at the Third Sector Excellence Awards 2020. John has been a dedicated fundraiser and volunteer since the early 1990s and deserves every bit of this recognition. Well done John! Read more about John in his article 'What raising funds and awareness means to me'.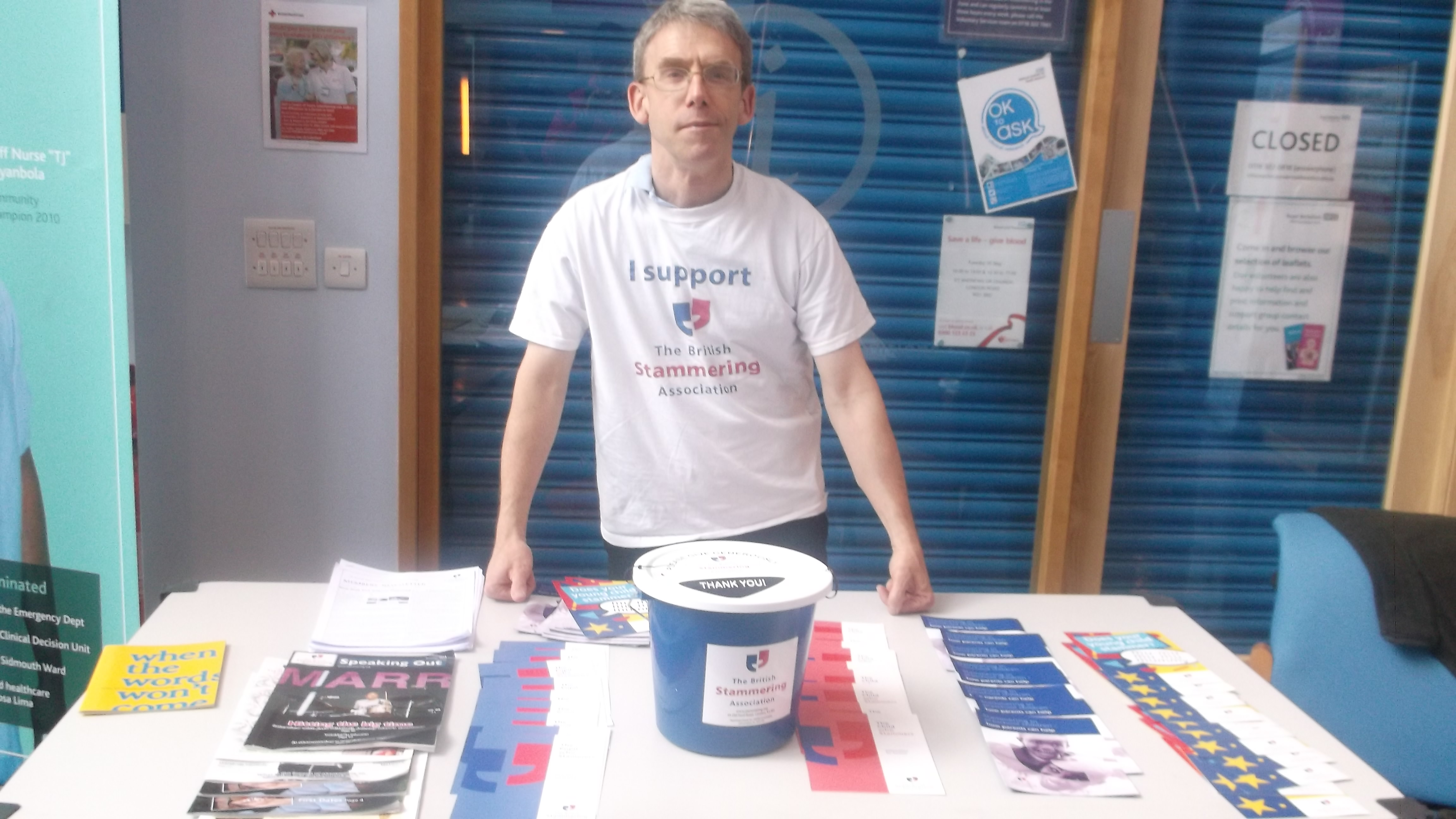 Find the Right Words Campaign
There are lots of people to thank for helping us with our campaign this year, which challenged the negative language used around stammering.
Firstly, thanks to Daniel Liakh, who came up with the idea for the Find the Right Words campaign. Daniel worked his socks off with the agency VMLY&R over it on a pro-bono basis. Great work guys.
Since starting as a volunteer in the office this year, and throughout lockdown, Helen Allen has been excellent at a wide range of things, most recently helping our Programme Lead as well as with this campaign. She and Jon Horne helped us scour page after page on Wikipedia, looking at every entry that mentioned stammering. Jon's also our volunteer librarian, after taking over from the much-missed John Ford who retired last year, but as our library has closed temporarily due to Covid, he's been busy helping us to review books too. Gemma Townley was also a star, helping us to organise press contacts.
One of our patrons, Scroobius Pip kindly lent his dulcet tones to narrate our Find the Right Words campaign video, which was a smash hit on social media. Watch it above. Pip also made a short video, talking about the campaign, which you can watch below.
Thank you as well to film director and content creator Bruno Centofanti and Hannah Thornley for their expert input.
quizmaster Bex Lefort
Bex has expertly hosted our online quiz nights on Zoom, which have been great fun and have helped keep us entertained in lockdown. We hope to have more quizzes in 2021 so watch this space.
Maria Larkin
Thank you to Maria, a regular volunteer at Stamma HQ since the 1990s. As we've all been working from home, unfortunately we haven't been able to see her much this year, so let's hope for better things in 2021.
your voice writers
Our Web Editor Steven would like to thank everyone who has contributed to our Your Voice section this year — there's been an amazing 104 articles! We get loads of feedback saying that these pieces really help and inspire people who stammer, so well done all. If you'd like to submit an article to feature in 2021, click here to find out how. 
Thank you too to Tash, our first vlogger — you can watch her videos so far here.
Updating our constitution
Thank you to Prasan Madasia for steering us through, and working hard on, our constitution here at Stamma.
Website
A massive thanks also to Francesco Licciardello for helping with our Google Ads, and Roberto Garritano for his advice and guidance on all things website-based.
Terrific Trusts
A huge thank you too to the following charitable trusts and foundations for generously helping to fund our services and activities throughout 2020.
They are:
The Ammco Charitable Trust
Baron Davenport's Charity
David Brooke Charity
Eve & Philip Morrison Family Trust 
Frank Litchfield General Charitable Trust
H A Holliday Charitable Settlement
Hospital Saturday Trust 
The Hudson Charitable Trust
Independent Age Grants
James T Howat Charitable Trust
Lawson Charitable Trust
Lee Smith Foundation
The Michael & Anna Wix Charitable Trust
M V Hillhouse Trust
National Lottery Community Fund
Sydney & Phyllis Goldberg Memorial Charitable Trust
Sylvia & Colin Shepherd Charitable Trust
Tay Charitable Trust
Ten Percent Foundation.