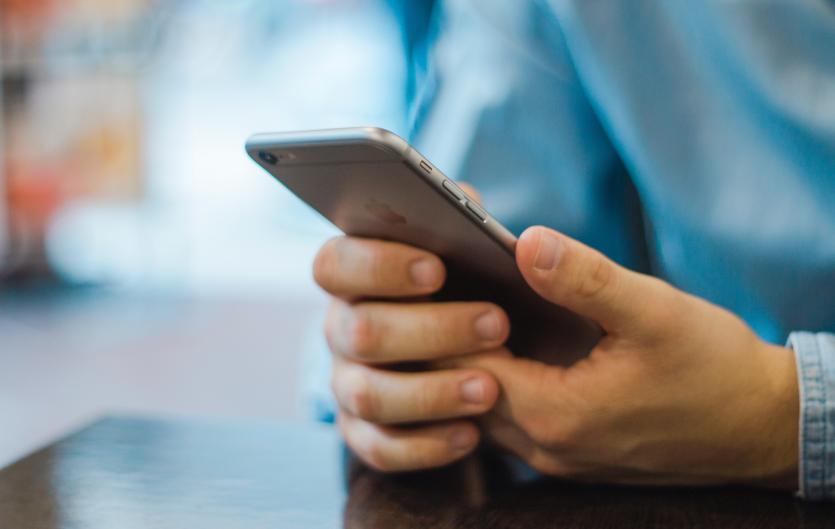 The Text Relay service can make telephone calls easier if you are affected by the coronavirus.
As Covid-19 is a respiratory virus, it can make breathing difficult. If you are personally affected by Coronavirus and you stammer, it might be even harder for you to make telephone calls, especially if you need to phone 111 or 999, make an appointment or get some important information. 
Text Relay, run by Relay UK, is a free service that can help. It allows you to text or type what you want to say, and a 'Relay Assistant' will speak the words for you. 
Of course, we don't want people talking for you, but if you're really struggling to speak on the phone, then Text Relay can help make it more accessible.
Please note that Relay UK is currently giving priority to connecting 999 emergency calls, including Relay 999 calls, during this busy time. Waiting times are likely to be longer with the increased traffic.
How to use Text Relay
You need a smartphone, tablet or computer and an an internet connection, or a textphone. You cannot access the service through a normal telephone. If you have a textphone, see 'Making a call from a textphone' below.
1. Download the app
First you need to download a free app. If you are using a smartphone or tablet, download the 'Relay UK' app from the App Store or Google Play. If you're on a PC or Mac, the app is called 'NGT Lite' - download it at www.relayuk.bt.com
Follow the simple instructions to link the app to your phone number.
2. Making a call from a smartphone/desktop.
Open the app.
Dial 18001 followed by the phone number of the person/service you want to call. 
When the person you're calling answers, a Relay Assistant will introduce the call for you and explain to them how the Relay UK service works.
Use the keypad to type what you want to say and the Relay Assistant will read it out to the person you are calling. The Relay Assistant will then type the other person's reply for you to read. 
When the conversation has finished, disconnect the phone call.
Dialling 999
If you need to phone 999 for the emergency services, use the number 18000 instead of 18001.
Making a call from a textphone
If you have a textphone, all you have to do is dial 18001 followed by the phone number of the person you want to call. 
You'll see 'Relay UK ring ring' on your textphone screen. If your call is answered, you'll see: 
'Relay UK Answered, please wait for connection'
'Relay UK Waiting for a free relay assistant'
'Connected to Relay, please wait'
Type your conversation and a Relay Assistant will type back the response from the person you are calling.
End the call simply by hanging up.
For more information, visit the Relay UK website.