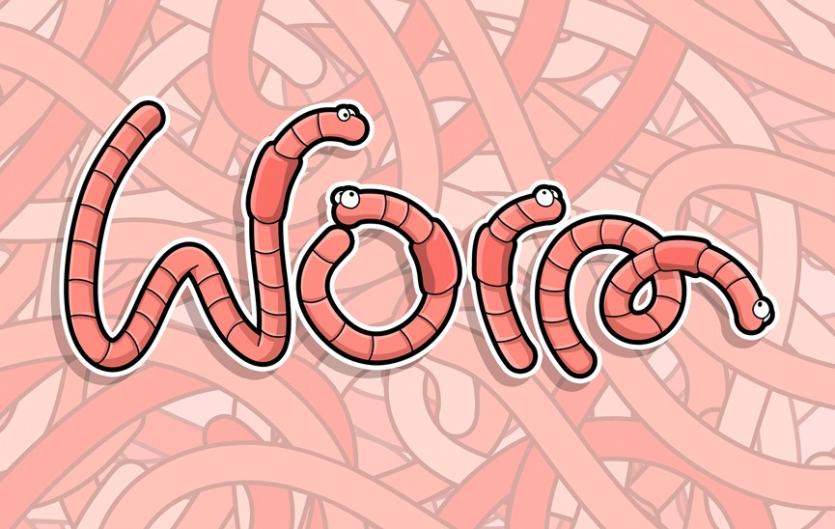 5th September 2023
Introducing an exclusive new monthly comic strip from one of our talented members, Gareth Cowlin.
Cartoonist Gareth got in touch to contribute his new comic strip about stammering and our relationship with language. We'll be posting new editions every month for a year, starting with 'Worm', below. Scroll down further for an introduction from Gareth.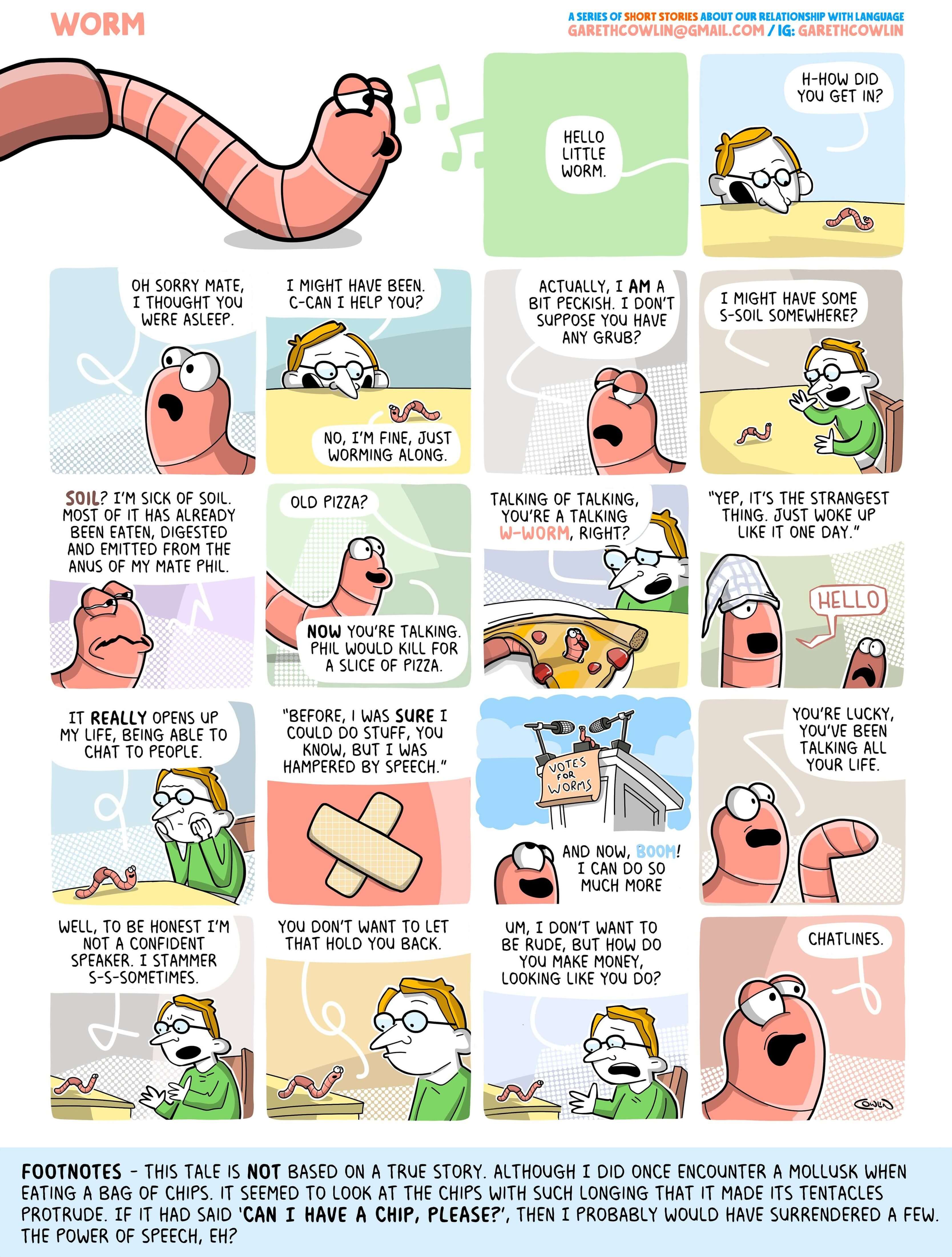 About Gareth
My name is Gareth Cowlin and I teach Cartoon and Comic Arts at Staffordshire University. I also draw comics in my spare time.
Having lived with a stammer since childhood, it's always been part of my character. I certainly remember stammering at school. I also had a bumfluff moustache during my teens, as my parents didn't want me shaving at too young an age. As you can imagine, my schooldays were a blast.

I wanted to draw something for STAMMA and its supporters, so my plan is to produce short comic strips over the next 12 months, at around one a month. They'll all be linked by language. Style, theme and content will differ from month to month, so some will be funny (hopefully), while others might be more serious and thought-provoking. Regardless of tone, I hope you find them interesting and that they might, in their own little way, help people to feel better about their stammer.
If you want to see more of my work, follow me on social media using @garethcowlin and you can email me at garethcowlin@gmail.com