Image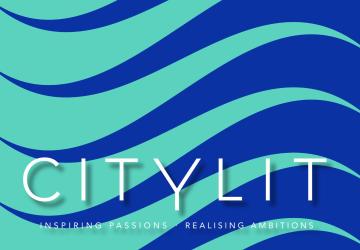 Stammering Pride event at the City Lit
Tuesday 4th July 2023 - 12:31
4th July 2023
The City Lit in London tells us about their all-day event exploring stammering culture and narratives around dysfluency this September.
"Stammering Pride is a wave beginning to crest," says City Lit, the adult education centre in London. "Come and join us at 'Stammering Pride Against Prejudice: Creating Stammering Culture and Identity' on Friday 15th September. It's a day where you can learn more about cultural narratives of disfluency, intersectionality, anti-ableist practice and dysfluent art."
What will it cover?
They add: "Join us for stimulating discussion, reflection and celebration of stammering in a collaborative learning environment with an exceptional mix of international speakers.
'The day will be a general discussion around the theme of Stammering Pride, and we'll share views and insights arising out of the topics: 
Cultural narratives around disfluency

Intersectionality and stuttering

Stuttering culture and identity

Dysfluent art

Stammering activism.
'There'll be panel discussions, a plenary session, open mic and the chance to network."
Who's it aimed at?
City Lit says, "People who stammer, speech and language therapists and anyone interested in critical disability studies are welcome to come along."
How to book & more information
This event from the City Lit is on Friday 15th September 2023 from 10am to 4:30pm. It costs £40 for the whole day, which includes a buffet lunch and a glass of wine. Visit City Lit's website to book your place and to get more information.
Read Jack's article
STAMMA Member Jack Nicholas will be speaking at the event. Read his article all about his preparations and how he thinks events like this benefit the stammering community.
The main image merges City Lit's logo with the Making Waves stuttering pride flag.