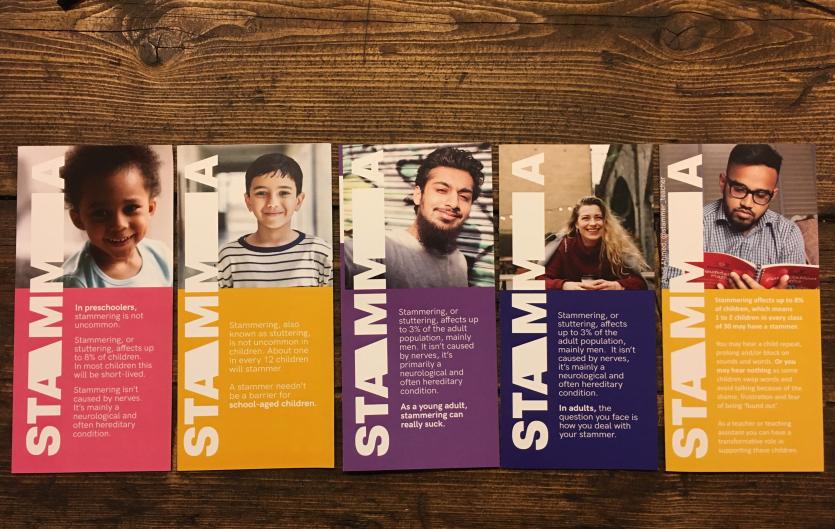 Get clued up about stammering — download or order our information leaflets and share them with family, friends, teachers, colleagues, employers, etc.
Each leaflet explains what we know about stammering and gives handy tips as well as links to courses, therapy providers and support organisations and websites.
Download
We have five leaflets to choose from. Download them by clicking below:
Order
Or you can order physical copies of our leaflets. Just fill out the form below and we'll post them to you. Please note that we can only take orders from within the UK.
Sending out information for free is our aim but it does cost us — every 50 leaflets ordered costs us £5. If you could help, even if it's just to cover the cost of the stamp, that would allow us to send out more information to support more people. Please consider making a donation.