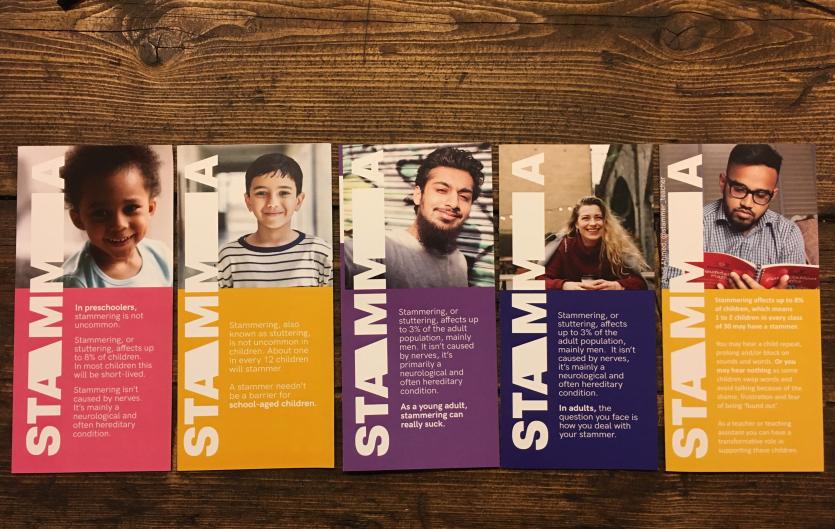 Get clued up about stammering — download our information leaflets and share them with family, friends, teachers, colleagues, employers, etc.
Each leaflet explains what we know about stammering and what causes it, and gives handy tips as well as links to courses, therapy providers and support organisations and websites.
We have five leaflets to choose from. Download them by clicking below:
If you'd like to order free physical copies of our leaflets (UK only), visit our shop.