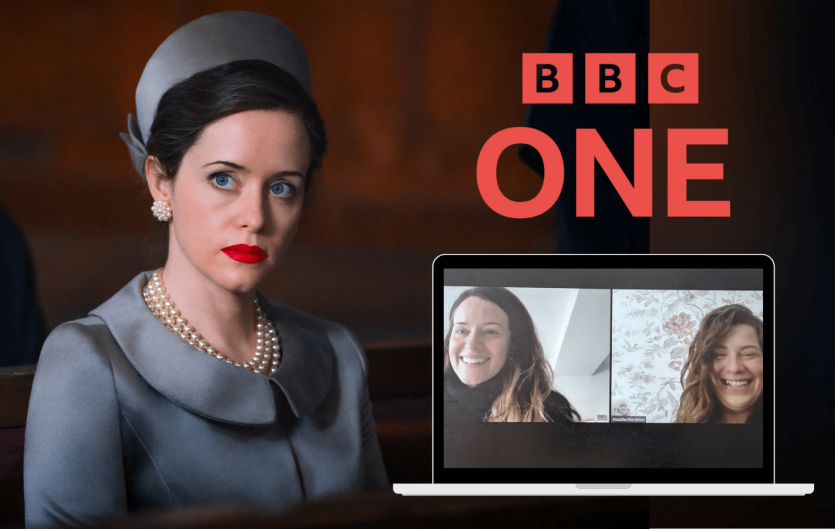 21st December 2021
Read how Claire Foy turned to STAMMA to prepare for her role as the Duchess of Argyll in a BBC drama this Christmas. Plus: find out more about the Duchess and her stammer.
One of the highlights of the BBC's Christmas TV schedule this year is a drama about Margaret Campbell, the Duchess of Argyll, who had a stammer. 
The three-parter, 'A Very British Scandal', starting on Boxing Day, focuses on the high profile court case surrounding the socialite's divorce in 1963 and the salacious media coverage of her private life that followed.
It was amazing to talk to Claire, I was pretty starstruck.
TV and film star Claire Foy, (The Crown, Wolf Hall, etc) plays the Duchess of Argyll and prepared for the role by contacting us here at STAMMA. To help Claire give a convincing portrayal, we put her in touch with one of our Trustees Natalie Mortimer earlier this year. In a link up over Zoom, Natalie helped Claire learn all about stammering and how it may have affected the real-life Margaret Campbell.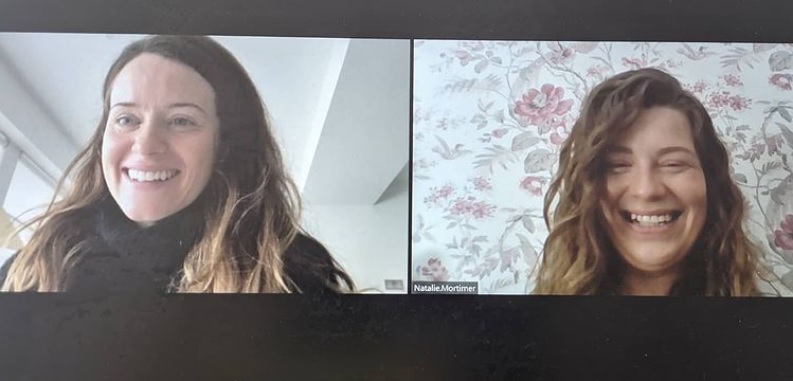 "It was amazing to talk to Claire, I was pretty starstruck," said Natalie. "She was very down to earth, warm and approachable. Claire explained the character she was going to be playing, Margaret Campbell, and the life she lived. She asked me about my experiences of stammering, what it felt like to stammer and whether there were any 'triggers'. We also explored what Margaret had written in her memoirs regarding her stammer. For example, she wrote that her mother was quite overbearing and that her stammer was always more prominent when speaking with her. I was able to shed some light on this as my stammer is more prominent when I speak with my mother too, and I believe this to be linked to certain expectations my mother had for me; that pressure to want to please her can have a direct impact on my speech. Claire liked this link and I think it gave her a better understanding of why this possibly occurred for Margaret. All in all, it was just a lovely conversation and I can't wait to see how she portrays a character that stammers. I can't imagine the pressure she must feel for wanting to get it right, though!"
The Duchess and her stammer
Who exactly was the Duchess of Argyll and what's known about her stammering?
Ethel Margaret Whigham was born in 1912 in Renfrewshire to self-made millionaire George Whigam and his wife Helen. In her book, 'The Grit in the Pearl: The Scandalous Life of Margaret, Duchess of Argyll' (The History Press), biographer Lyndsy Spence explains how Margaret's mother Helen was frustrated with her daughter's stammer. Like many people back then, she believed it was caused when Margaret, a left-hander, was forced to write with her right hand. After witnessing blazing rows between her parents over her father's adultery, Margaret became 'highly strung and sensitive', which Spence says made her stammer more.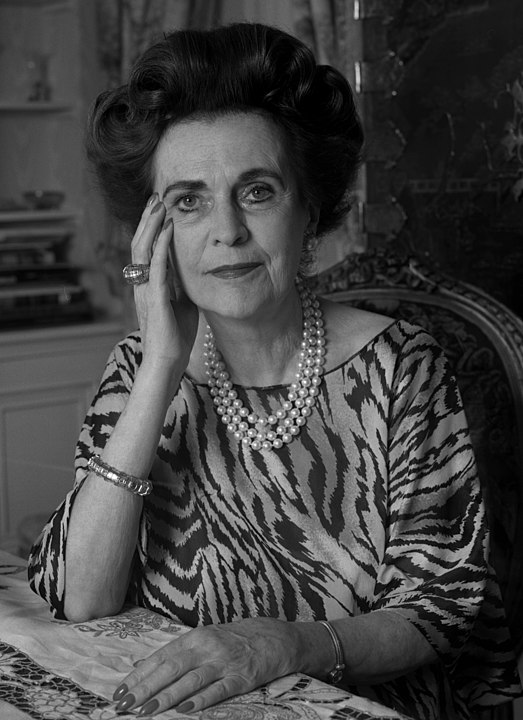 Helen took Margaret to Harley Street and placed her under the care of Lionel Logue, the speech therapist who famously helped George VI with his stammer years later, as depicted in the Oscar-winning film 'The King's Speech'. This, however, failed to be the 'cure' for stammering that her mother was hoping for. Rather unfairly, as Spence writes, this was put down to Margaret not applying herself to Logue's exercises.
After another attempt, this time using homeopathy via the physician Sir John Weir, Helen 'then decided to give up on finding a cure and accepted that she (Margaret) was a stammerer', says Lyndsy Spence. 'Helen, though, was far from understanding, and her only response was impatience'. This resulted in an acrimonious relationship between Margaret and her mother, with Helen happily pointing out what she regarded as a flaw in her daughter's character: "No matter how pretty you are, Margaret," she apparently told her, "and however many lovely clothes we give you, you will get nowhere in life if you stammer". 
Despite this, Margaret nonetheless became the belle of the ball when she debuted in London's society in 1930, and attracted many eligible bachelors. She still, however, had to fend off cruel remarks about her stammer from gossip columnists of the time.
But her popularity 'was a relief to Helen', explains Spence, 'as she worried Margaret's stammer would turn her into a recluse; she would be afraid to answer the telephone, to converse with others, and would alienate her from society because of this 'handicap''. Spence tells how the opposite sex found her stammer attractive, 'thinking her vulnerable and in need of protection'.
After several notable relationships, Margaret's second marriage to Ian Campbell, Duke of Argyll, and the divorce that followed is the subject of the BBC One drama.
A Very British Scandal starts on BBC One at 9pm on Boxing Day, with parts two and three airing on consecutive nights.
(Top image: Courtesy of BBC, (C) Blueprint Pictures — Photographer: Nick Wall. Zoom image courtesy of Natalie Mortimer).