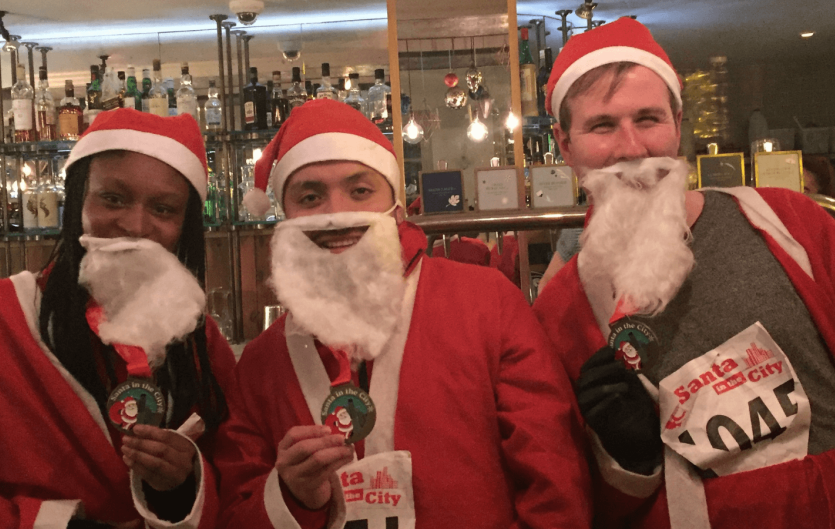 (Above: Tayo, Marlon and George, who ran on Wednesday night. Courtesy of Tayo Adesegun)
3rd December 2021
Thank you to our runners, their sponsors and the street team who cheered them on at the Santa In The City event this week.
This Wednesday and Thursday, five intrepid runners — Tayo Adesegun, Jatin Patel, John Russell, Marlon Sampedro and George Somers — donned Father Christmas outfits and took to the cold, dark and drizzly streets of London to run for STAMMA. So far they've around £900!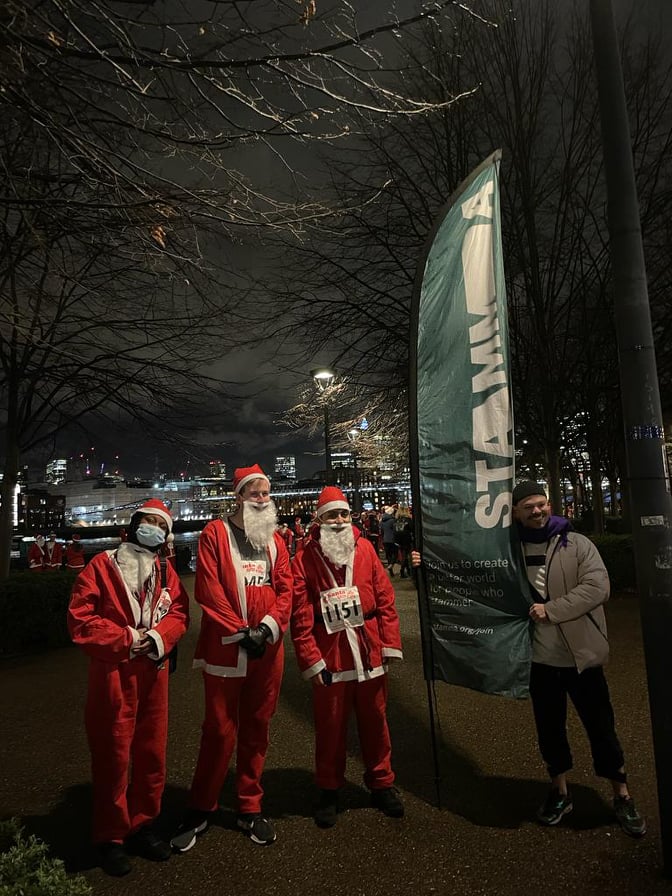 We had a great turnout for our Street Team too, with people coming along to cheer on the festive five and join us for a drink afterwards. A huge thank you to the runners, everyone who turned up to cheer them on and for everyone who sponsored them.
If you'd like to add to the funds raised, see our Donate page to make a donation online. If you'd like to run for STAMMA at a future event, or if you'd like to join our Street Team, see our Fundraise page or email fundraising@stamma.org.