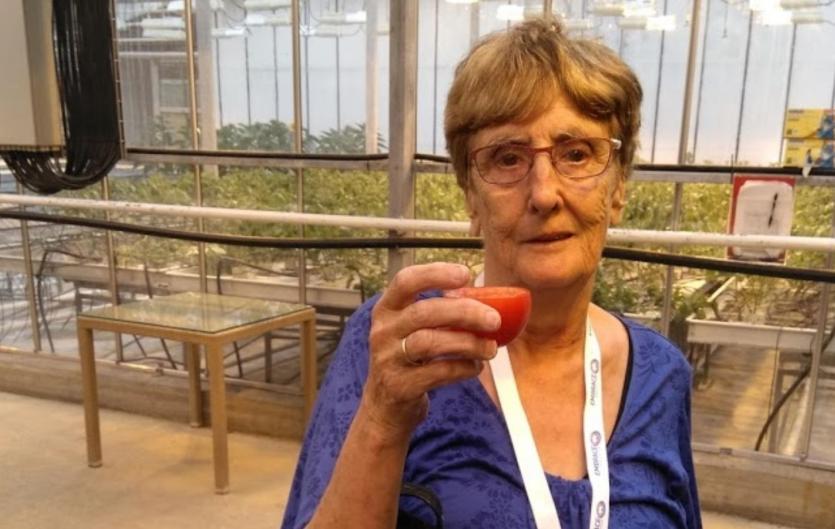 8th March 2022
Phyllis Edwards has penned this International Women's Day acronym for us, celebrating all the women who stammer who have inspired, supported her and encouraged her.
I is for Introduction. Hello, my name is Phyllis, I am 67 and I live in New Zealand.
N is for Now is a good time to say thank you to so many inspiring women who happen to have a stammer; whose support and stories showed me that having a stammer doesn't need to stop me from living my goals and dreams. 
T is for Thank you to the team at STAMMA for giving women who stammer all over the world the opportunity to recognise and celebrate each other's strengths. 
E is for Energy, support and understanding we as women living our lives with a stammer give to each other.
R is for Resilience. Our resilience and confidence are being built by the care and encouragement which we willingly give to each other. 
N is for New and awesome opportunities to celebrate each other as we share and encourage others to follow their dreams and continue to be the wonderful unique women we are.
A is for Always remembering we are in such a supportive environment; there is always some kind person who understands. 
T is for The doors which keep opening as we step outside our comfort zones. For example, the experiences that Pamela Mertz offers people appearing on her 'Women who Stutter: Our Stories' podcast.
I is for Independence, which comes from getting to know, and learn from, women who stammer from all over the world.
O is for Opportunities. We as women who stammer are very good at encouraging each other to find opportunities to explore other interests and talents.
N is for Not being afraid to reach out to others if you are about to step out of your comfort zone. We know that support will come from awesome women who have had this experience too.
A is for Ability. The ability we have as women who stammer to acknowledge and celebrate each other's achievements.
L is for listening. Listening to a brave and wonderful young woman speaking at the Iceland World Congress open mic in 2019 inspired me so much. She gave me the strength to put my fears aside and do something I felt I also needed and wanted to do. 
W is for the Women Who Stammer Facebook group, another amazing and welcoming space started by Sheila Denny. It's a liberating group where so much is shared and learned, and where confidence and self-esteem are nurtured. Thank you Christine Simpson and her team for running it. 
O is for Okay. It is so very okay to acknowledge and be proud of ourselves when we step out of our comfort zones to share our experiences. 
M is for Mentoring. Women who stammer do this by encouraging each other to step out of our comfort zones and share our own experiences. Thanks to my lovely mentor Anita Blom, who suggested I 'pay it forward'. I then approached Laura Overton, a speech and language therapist at an early childcare centre I worked at and asked if she knew of any organisations I could offer to help. Laura put me in touch with START, an amazing organisation in New Zealand managed by Jannelle Irvine, which plays a big part in supporting people who stammer. Thank you Laura.
E is for Encouraging. We as women who stammer rock at being encouraging and supportive as we are so good at it. 
N is for New experiences; new challenges that we set ourselves help us to spread our support further round the world. 
S is for Skype meetings, yet another invaluable way women who stammer support each other. Alexis Parker Connolly, my lovely English friend, Skypes me once a week. These wonderful times which we both look forward to are a mixture of laughter and sharing, where we get to support and be proud of each other with whatever new challenges we are doing. When I told her I was writing this article, Alexis shared that she was proud of how she had overcome her big fear of Skyping and talking on the phone. I felt proud of her and also humbled that she was determined to overcome this fear to have more regular contact with me.
D is for Doing; doing what we are doing, supporting each other, is breaking down barriers and opening up new pathways for us all.
A is for Appreciate. With all the support I have gained from amazing women, I am learning to be proud to be a woman who stammers.
Y is for Yay. Now I get to wish all my women friends, whether you stammer or not, a very happy International Women's Day. I wouldn't have all of you in my life if I didn't have a stammer.
If you would like to write an article or share a poem for our site, email editor@stamma.org or see our Share Your Story page for more details.