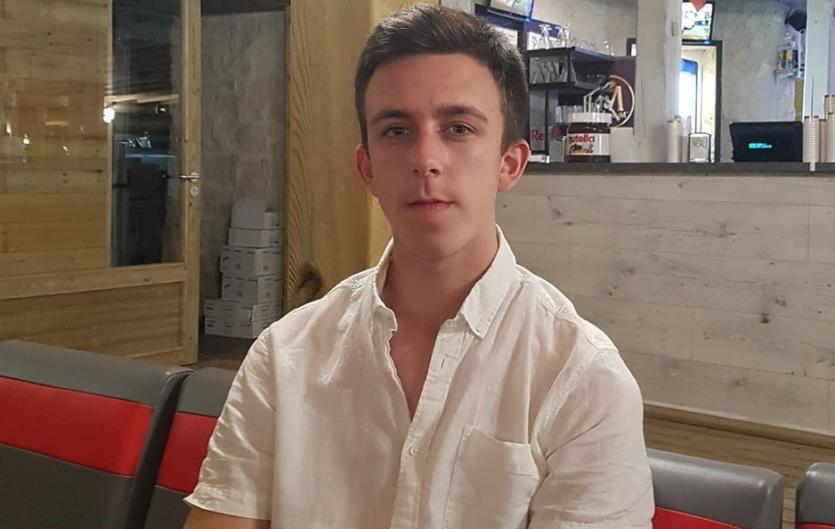 Callum Schofield tells us about finding peace with his stammer last year and how it's inspired him to make big plans for 2020.
2019 was a fundamental year for me. I went on a Starfish Project course, which changed my life for the better. Then it came to International Stammering Awareness Day (ISAD) 2019 — I felt so overwhelmed to see the support stammering was receiving; how everyone was sharing stories and doing all they could to raise awareness. It was the kind of day that made the hairs on your arms stand up as everyone who stammered, and those associated, all seemed to unite as one. Celebrities who stammer, such as Scroobius Pip (who made a podcast about stammering) and those who don't, such as former Top Gear presenter Rory Reid, helped make a huge difference that day. I reached out to Rory on social media and explained what ISAD was, and as a result he shared my personal story on my blog and encouraged people to read it.
So, how can 2020 top what was clearly a major year for Stamma and the stammering community?
My aims for 2020
It's clear to see how Stamma is moving in the right direction and making leaps and bounds through raising awareness and setting the perfect example for others to follow. My aim for this new year is to not only raise awareness for ISAD 2020, but all year, as it's about reaching the 97% of people who don't stammer for the other 364 days of the year, not just one day. 
I would love for 2020 to be the year more people who stammer than ever before find their voice, and perception of stammering changes.
How can we do this? By using our voices. What you've got to say is more important than how you say it — we've all got a voice and we need to use it. Personally, I'm pursuing a career as a motivational speaker, but I would also like to call myself a stammering activist, working to make a difference for all those who stammer. What I've got planned is to push through on social media, blogs, podcasts and out in the real world, just using my voice and sharing stories and knowledge of stammering. I want to make a difference in 2020, not just for myself but for as many people who stammer as possible.
This time last year…
It took me a long time to get to this point, where I feel confident enough to talk openly about stammering. It only happened last year. This time last year I may have said I had accepted my stammer but I was still afraid of speaking; ashamed, embarrassed and I honestly thought my stammer would always hold me back. I was sure my speech would dictate what I could and couldn't do, just like it had done previously in my life. Just finishing college, the fear that your stammer has control of you is no doubt amplified by the fact that you've got your whole adult life ahead of you. It's the fear of the unknown that really gets to you, and without The Starfish Project and support of other people who stammer, I doubt I would've been able to get myself out of that hole.
I know I'm fortunate to have reached acceptance at the age of 18, as I know many people who would've loved to have made peace with their speech years if not decades earlier than they have done. And for me, that's sort of what keeps me going, knowing that I'm lucky to be at this point in my life, so I might as well do something about it. 
I used to struggle a lot and had many mental battles, especially behind closed doors, so I can't imagine what people older than me have been through and for how long they have been suffering. That's why I am willing to dedicate as much time and effort as possible to stammering, to strike that stigma and through raising awareness, make a change for the better. I could never have done this or reached this point without everyone I've met on this stammering journey. I'm forever grateful.
I would love for 2020 to be the year more people who stammer than ever before find their voice, and perception of stammering changes. As we know, things are moving forward but there's always more we can do, another challenge waiting around the corner.
If I can leave you with just one thing it would be this: don't have regrets. Live how you want to, embrace your speech and change your mindset. That way others will follow and we will make a difference, to all people who stammer.
Callum Schofield, Proud Recovering Stammerer
Podcast
Callum as just started his own podcast, 'The Schofield Stories', letting people share their stories. He says, 'If someone with a stutter can host a podcast, surely anything is possible?' Listen at: 
https://anchor.fm/schofieldstories/episodes/Pilot-Episode---My-Story-ea5bvt
To see the full range of stammering services available, see our Specialist services page.
If you would like to write something for our site, click here to find out how to do it.