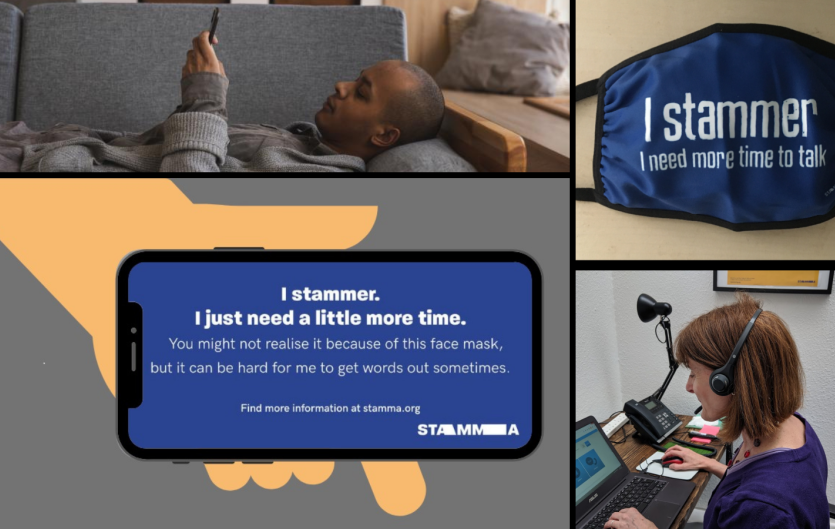 Help and support with your speech during the Covid-19 pandemic.
Have you been finding things difficult with your speech during lockdown? If so, you're not alone, as many of you told us in our Stammering under lockdown survey.
Here are some things that might help.
Chat with us
If you feel isolated, anxious or depressed; worried and frustrated that you've been stammering more; if you've been unable to practise a speech technique; or if you're a parent who's worried about your child, we're here for you.
Drop us a line if you want to talk things through, or even if you just want a chat. Start a webchat or phone our helpline on 0808 802 0002, open weekdays from 10am-12 noon and 6pm-8pm. It's all free, anonymous and completely confidential.
'I stammer' cards
Is wearing a face mask making it difficult to talk in shops and on public transport? Download one our 'I stammer' cards to your smartphone and show it to people to let them know that you stammer and need extra time to speak.
Download one of our cards by clicking here. See the image below to see what the card says. They come in a range of colours.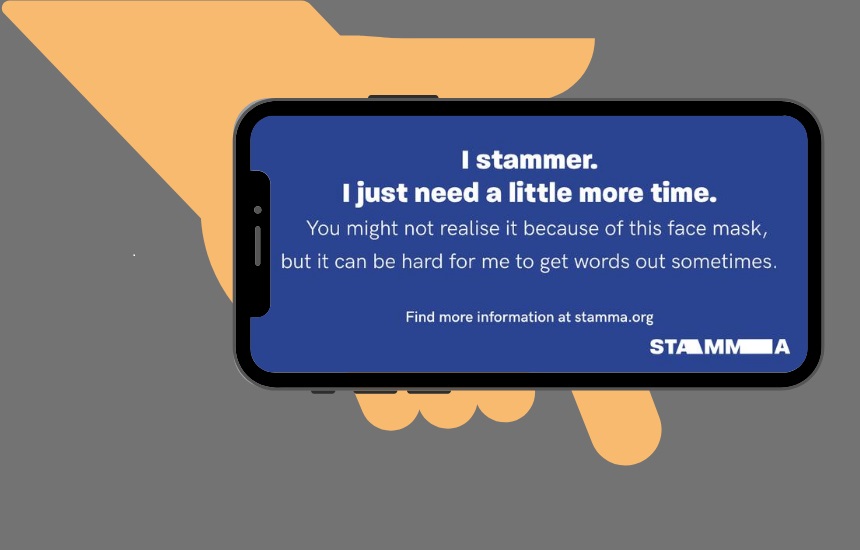 stamma Face masks
Buy one of our face masks/face coverings for adults and children. The ones with 'I stammer' on them may help to make others aware that you might need extra time to speak. Click here to go to our shop.
If you're wondering what the law is on wearing face masks when you stammer, see our Face masks & the law article.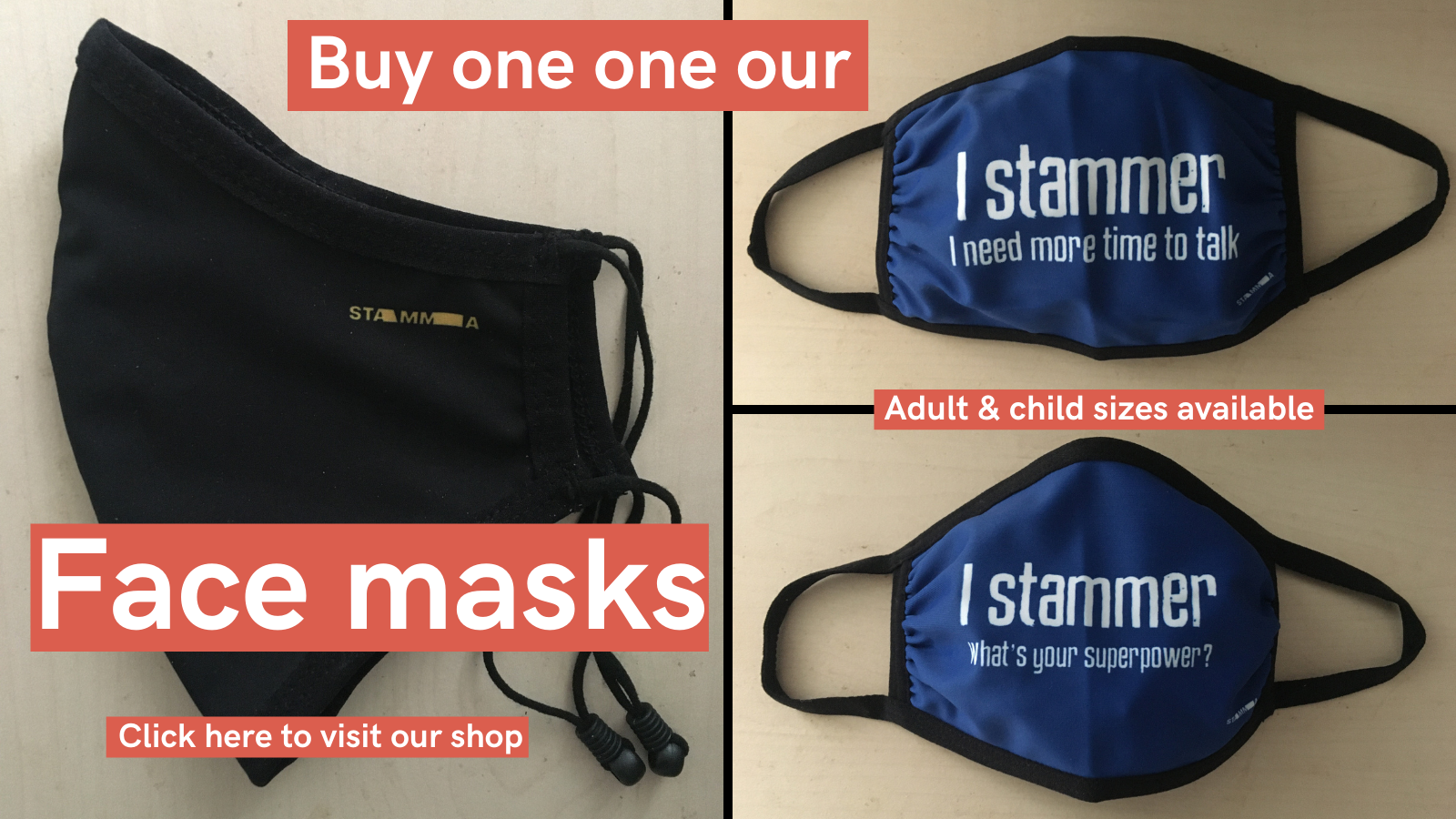 Online video groups
Many of the local stammering groups are meeting online via Zoom, and lots of them are open to anyone, wherever you are. See our Online Events Calendar to see when groups are meeting and how you can join in. 
See also our guide to the Best video chat apps while social distancing, where we summarise the different ways to stay connected with family and friends.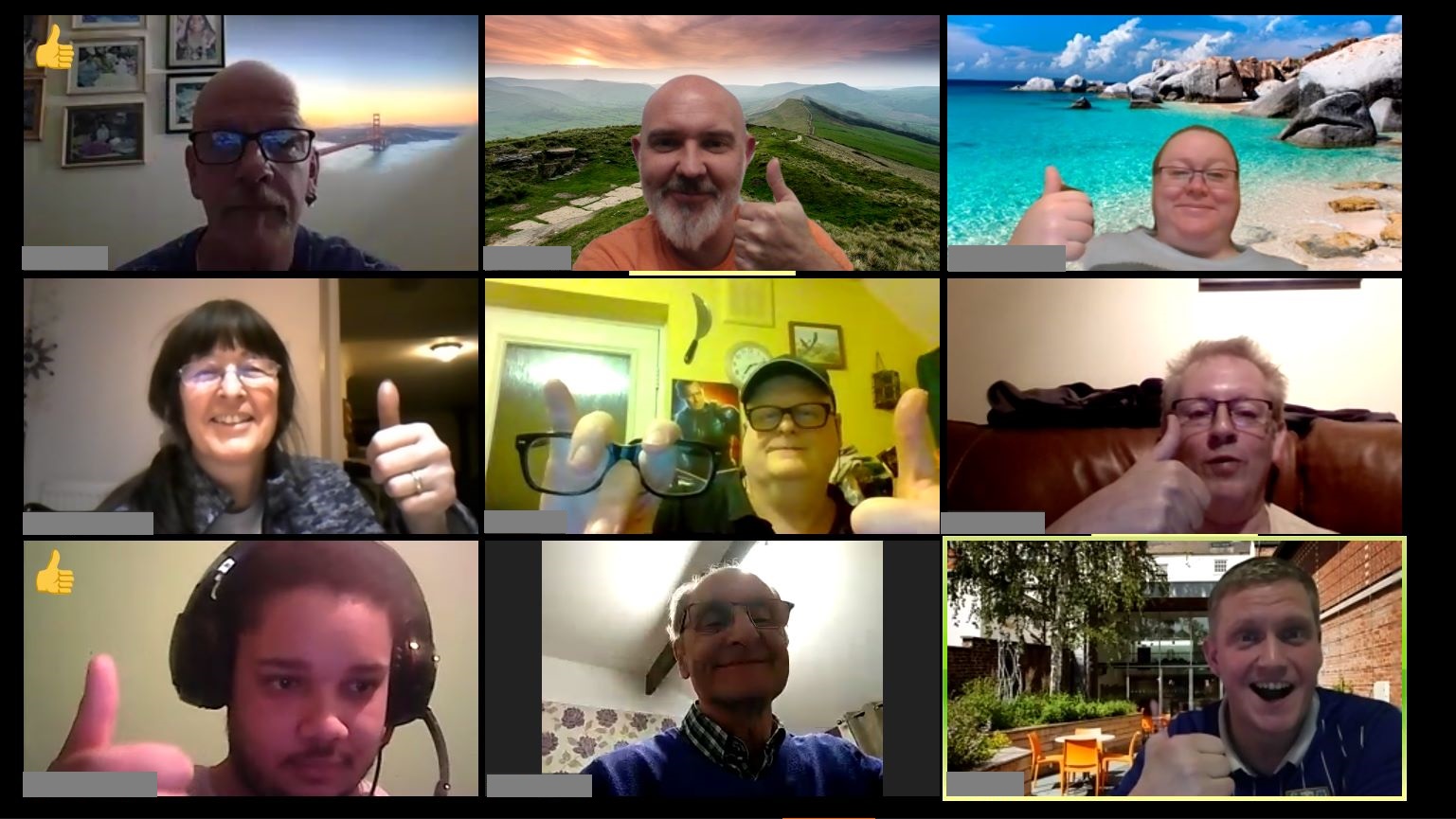 Text relay service
Covid-19 can make breathing difficult. If you have it or you think you have it and find it hard to make telephone calls, especially if you need to phone 999 or 111, or to make a doctor's appointment or get some important information, try 'Text Relay'. It's a free service where you can type what you want to say instead of saying it.
Get more information about Text Relay here.
videos for parents
During the first lockdown our Programme Lead Kirsten made a series of videos for parents who might be worried that their child has started stammering. Watch the videos here.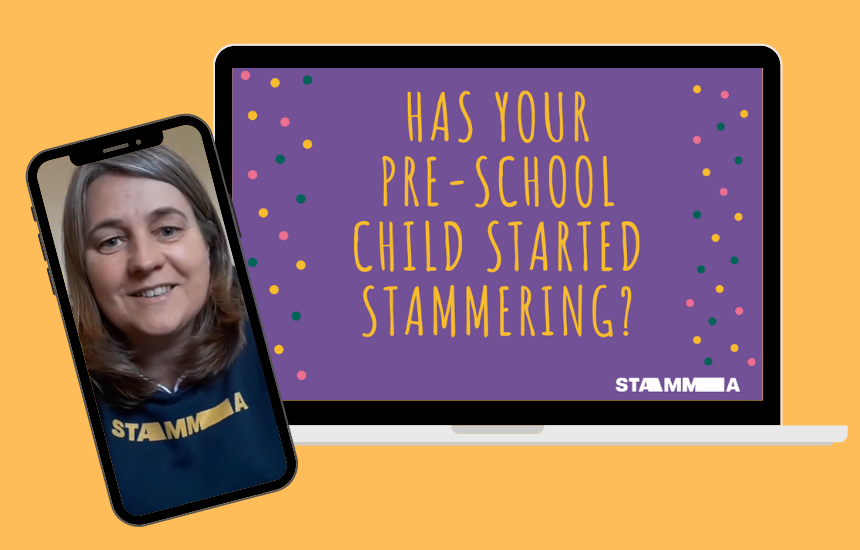 resilience tips
Speech & language therapist Natalie Dade-Greaves wrote a couple of great articles on staying strong in tough situations. Resilience: the art of bouncing back gives tips for adults who stammer, whilst Nurturing resilience in children who stammer has ideas for parents.
Therapy & courses in lockdown
Many speech & language therapy services and some stammering courses have moved online. Get all the latest in our article Therapy, courses & covid: what's happening? and use our Therapies and courses section if you want to get some therapy.
Job seekers & online interviews
With job interviews currently being held online via video calls, this can present problems for people who stammer. Get tips on how you can ask for 'reasonable adjustments' to make job interviews easier, in our article Equality act & stammering: new challenges of coronavirus.
Your experiences
Watch Tash's video below about the difficulties of having virtual meetings in lockdown when you stammer.
Read how others have been coping under lockdown with their jobs, college work or with friends and family, in these articles for our Your Voice section.
'My speech during the Covid-19 pandemic' by James.
'Living with a stammer in lockdown' by Jack.
'Quarantine is helping me to better understand my stammer' by Madhavi.
'Social distancing has challenged me. But I'll rise to it' by Mark.
'Working from home has pushed me out of my comfort zone' by Claire.
'Face masks and my "I stammer" card' by Danny
'I'm using lockdown as a chance to work on my stammer' by William.
'It's taken a pandemic to make me realise I need social interaction' by Aidan.
'I've been focusing on the positives & small wins to help me through my days' by Rehan.
'Better late than never' by key worker Emma.
'Covid: challenges, achievements and positives' by Jack.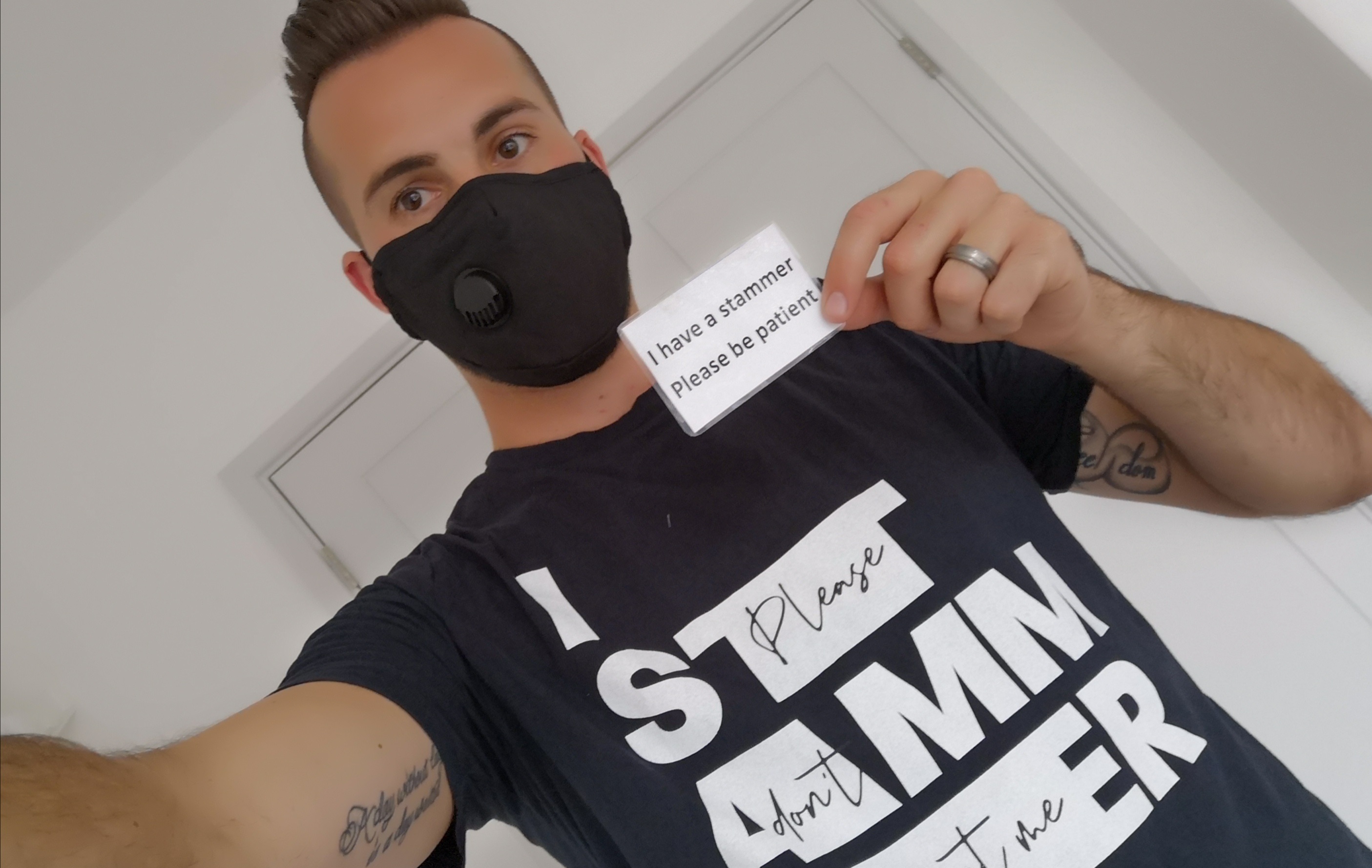 Would you like to write an article? Click here to find out how you can share your story. 
Some of our supporters also appeared on this BBC Newsbeat piece to share their experiences of stammering under lockdown.