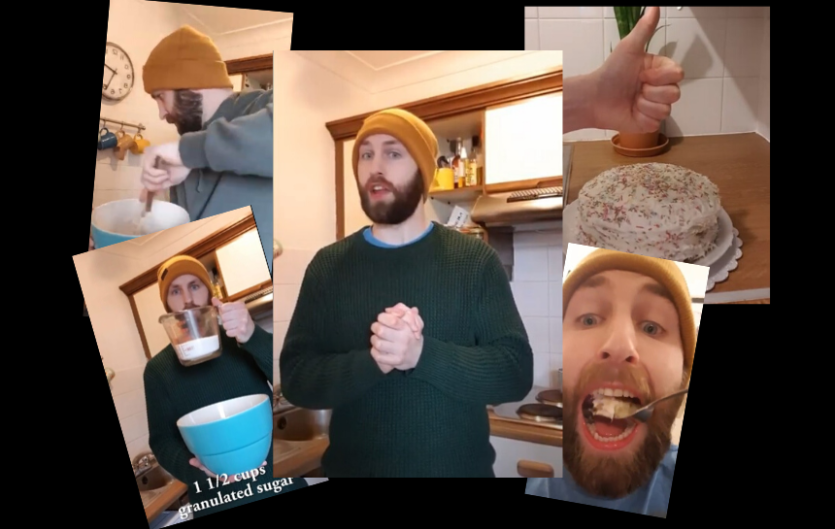 1st May 2020
In his teens, Aidan Greene dreamed of a world in which he wouldn't have to speak to anyone. With that dream now reality he's finding it isn't what he wants, or needs, at all. (But it is helping him practise his baking skills.)
As a teenager I had a very clear vision of how I wanted my life to be by the time I reached thirty. Because my stammer had such a mental stranglehold over me, I never wanted to have to speak to anyone. I planned to become a software engineer; of all jobs it seemed like the one that required the least amount of speaking with others and had the potential to work in isolation. I would spend most of my time at home, I imagined, speaking only to others when necessary. My spare time would be spent alone playing computer games. 
Well, this March, all my wildest teenage dreams came true. The Irish Taoiseach, Leo Varadkar, announced that an initial phase of Covid-19 lockdown would begin, and my company made a choice to have everyone work from home.
Living my dream?
Just as I had once imagined for myself, I am now a software engineer. However, my normal day to day (pre-Covid-19) life is not quite how I thought it would be: I spend my days in an office constantly talking with other people, communicating under tight deadlines and often resolving to speak directly to someone rather than use Skype. And in a massive departure from my teenage fantasy life, I decided to become a stand-up comedian. My evenings and weekends are usually spent in pubs, clubs and theatres, speaking in front of hundreds of people.
Ironically, my speech is at its most dysfluent since I first dreamed of being in this situation.
Now, in this newly quarantined world, my life is exactly how I once dreamed it as a teen: I work from home all day, communicating with people mainly via text. I physically only speak to an average of one person a day and that's my wife, and I get to play computer games essentially whenever I want. Ironically, my speech is at its most dysfluent since I first dreamed of being in this situation.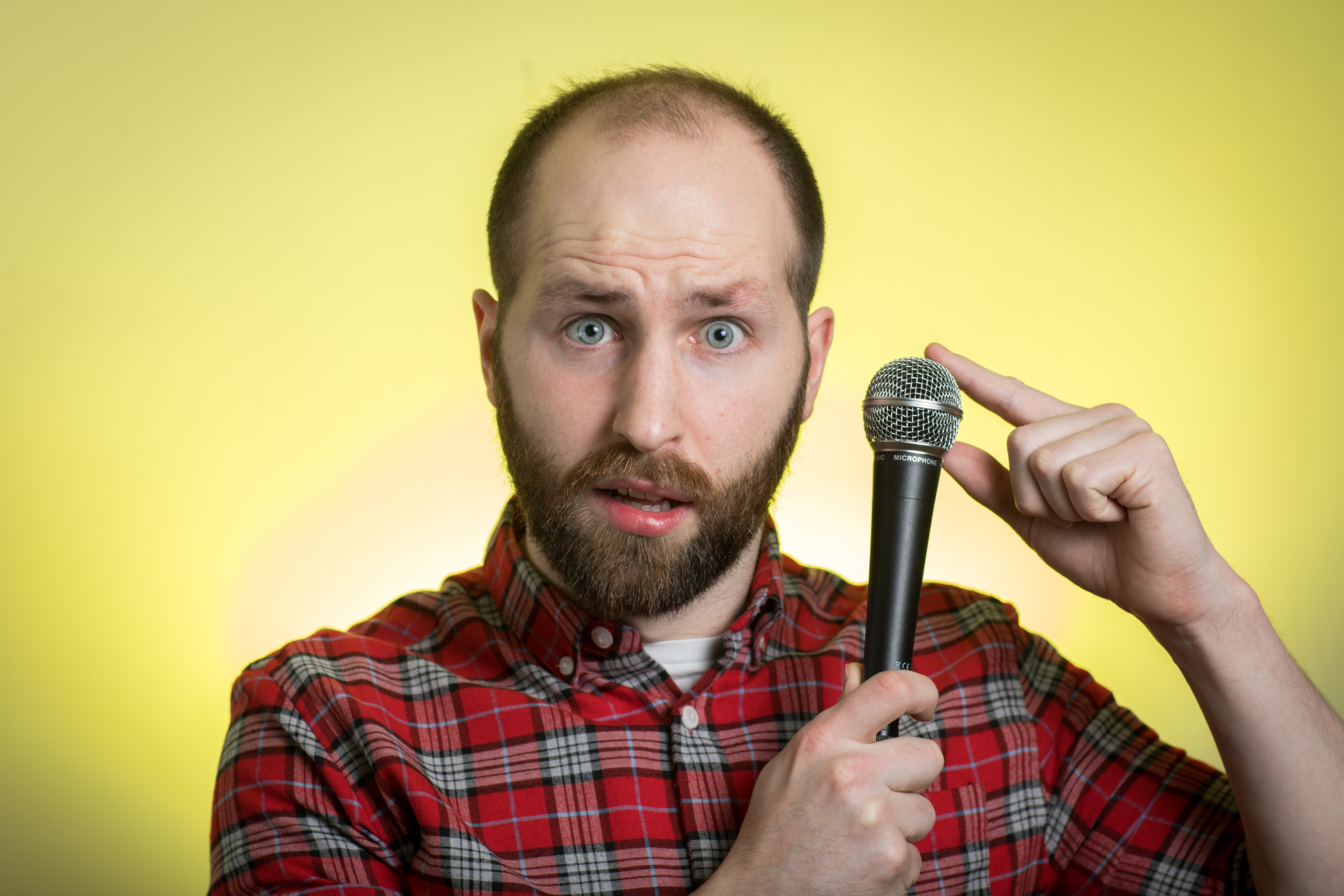 Out of practise
It has taken a global pandemic for me to realise that I both enjoy and need social interaction. Of course, we all need social interaction, but what I mean to say is that my speech needs social interaction. I was first struck with a peculiar and familiar feeling when, around one week into quarantine, I had to phone an airline to request a refund for a cancelled flight. When it came time for me to tell the airline employee the booking number, I just couldn't. I just simply could not say the numbers. While I often have blockages in my speech these days, they have not been this severe since I was a teen. 
In the days that followed, I had a Zoom call to catch up with some friends. Again, I was more dysfluent than I have been in some time, years maybe. I began to wonder what had changed — I considered my sleep, my exercise, but finally the most obvious answer was right in front of me: because I hadn't been constantly speaking to people, I had somewhat fallen out of practise.
I've learned that the key to being in control of my speech is to use it as much as possible.
What I've learned from our new reality of self-isolation is almost unfathomable to the teenage version of myself. For starters, the very idea of a global pandemic would have been beyond my comprehension. But more to the point, I've learned that the key to being in control of my speech is to use it as much as possible, which is exactly the opposite of what I would have done in my adolescence. As a teenager I would try to hide away from the world and avoid speaking because I was afraid to stammer. As an adult, I have managed to naturally create a life that requires me to speak regularly and to large numbers of people. 
I took the years of practise for granted, seeing the dysfluent speech of my teens as a bad dream, not something that I was unconsciously contributing to. I am no longer afraid to stammer. Who would have thought that I didn't know it all when I was fifteen?
P.S. During this quarantine period I've decided to try something I've always wanted to do — baking! My efforts so far have been pretty basic but very successful. I'm trying to be the Irish Martha Stewart but without the prison element. See for yourself in my 'Great Quarantine Bake Off' videos, part one and part two.
See some of his stand up comedy on Aidan's YouTube channel.
How is the lockdown affecting you? Write something for the site by clicking here.