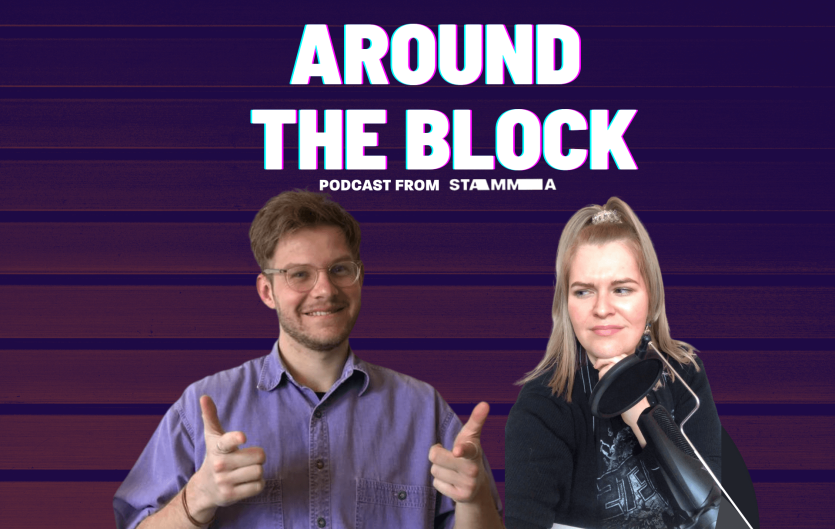 Listen to our podcast Around The Block and scroll down to see what other stammering podcasts are out there.
Around the Block
This was our first ever podcast and ran from 2020 to 2021. Listen to Gemma and Matty as they chat about their jobs, relationships, social lives, school and uni, and more as people who stammer.
Listen on:
Or stream each episode below.