Image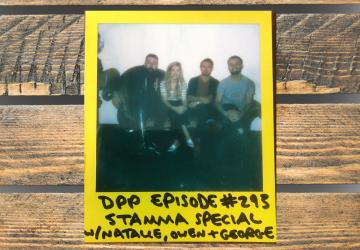 Podcast with Scroobius Pip
Monday 21st October 2019 - 10:37
A very special edition of Pip's podcast Distraction Pieces, recorded with us for International Stammering Awareness Day (ISAD). Have a listen.
When the brilliant Scroobius Pip (now one of our Patrons) invited us to take part in hugely popular podcast to mark ISAD, how could we say no? 
The edition features three of our members: Owen Sheers, Natalie Mortimer and George Fletcher, chatting with Pip about stammering.
Pip says, "As a patron of the BSA and someone who has had a stammer since the age of 4, I wanted to do a podcast about it all!
We had a good think and decided the best way to go about this was to sit down with three amazing people who stammer and hearing their stories. George, Natalie & Owen educated, amused and moved me as much in our brief chats as any guest I've had in the past. This one means a hell of a lot to me."
Download, stream, rate, review, spread the word and generally enjoy!
On iTunes: http://apple.co/1x3xdy0
Spotify: https://spoti.fi/2yt5IBJ
With links, tags and extras on android with the Acast app: http://bit.ly/2ailO3O
Or 
At distractionpiecespodcast.com or The Podcast tab at Scroobiuspip.co.uk
Read more about our Patrons here.