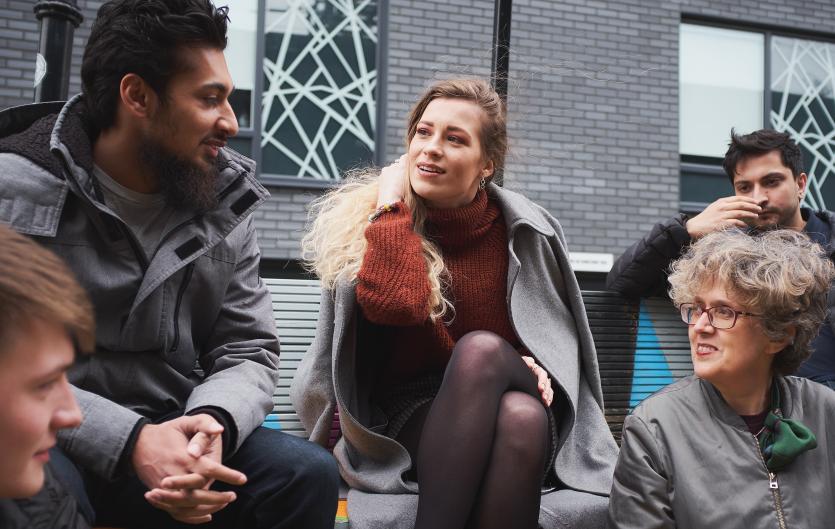 Finally, after all the discussions, membership votes and development, we are hugely pleased to unveil our website. Ta-dah! 
With the new website now in place, we'll focus upon getting our new advertising campaign, Stamma, off the blocks as we roll out outdoor advertising, social activity and press plans.
The Stamma campaign is a key part of the British Stammering Association's five-year strategic plan. With Stamma we want to reach everyone in the UK who stammers, and provide the support they want, when and how they want it. We also want the public to better understand the causes of stammering and appropriate responses.
We've used messages from our members to illustrate what life is like for people who stammer. We hope that these messages, along with the resources on this site and the discussions we hope to instigate, will create a better world for people who stammer so that everyone can fulfil their potential. 
We want this site to be home for anyone who stammers – whether you want to be able to stammer in peace, or whether you're looking for help to manage your stammer and sound fluent. Whatever your age or stage of life, we want to be able to equip you with relevant and useful information. If you're a parent of a child who stammers, a Speech and Language Therapist, a teacher, or if you've a colleague or an employee who stammers. Here we are. 
If you are new to the BSA, then a warm welcome. This is a strong community. Diverse, noisy, lots of opinions, but nevertheless quite a close one. Hang out with us. Share your story, check out our Facebook group,  volunteer. And soon, hopefully our 'shop' will reappear and you'll be able to order information and Stamma merchandise. Use the helpline too (0808 802 0002), it's there for you.  
Help Us
If you can't find the information you need, let us know. This is the start of a new journey.  
We want the public to stop finishing our sentences. We want people to stop assuming that people who stammer are a 'little slow', nervous, hesitant, outright drunk or lying. We want the public to understand that people who stammer are as capable as anyone else. And we want the public to understand that copying someone who stammers or using a stammer as a punchline is very '70s, and it hasn't aged well.
So, join us. Don't lurk on the sidelines. Visit the site and get stuck in. Join us, become a member, help raise the funds we need to get a webchat service off the ground; help us collect money so we can run more Open Days and Family Days. Join your local group, or set one up. We want to literally change the world but to do so, we need your help.
Jump in.