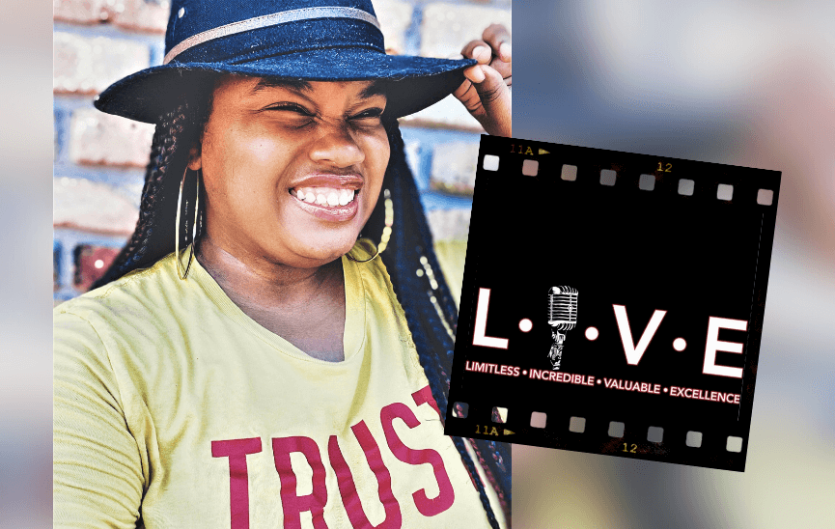 28th January 2022
Jessica Evans writes from the U.S. about growing up with a stammer and how music helped her channel her creativity, inspiring her to start her own motivational brand. 
Hi, my name is Jessica and I am a music artist/singer/songwriter as well as an entrepreneur and educator from Pasadena, California, now living in New Orleans. As a little girl, I stammered to the point where I couldn't say my name. It has carried on till the present day and it's affected my confidence a great deal over the years.
I remember my first day at school. The teacher gathered us in a circle and said, "Alright class, welcome. Let's get to know one another". Immediately my heart started to race, my hands got sweaty and I was freaking out. When it got to my turn I stuttered on my name and said, "I don't know," just to keep things moving. My anxiety got a hold and I just couldn't get it out. This left me feeling embarrassed; I was already shy and quiet and dealing with so much, but this added to it. 
I felt like my voice didn't need to be heard and didn't matter.
Due to the stammering I was bullied and felt helpless. I was even given nicknames. It was just painful. I just stayed quiet because I didn't want to stammer and felt like my voice didn't need to be heard and didn't matter. 
I will never forget the time I was invited to a family friend's house and once again it happened. I entered and greeted them, and they asked my name. I said, "JJJJJJJJJJJJ," and at this point it just didn't come out. I walked away to find a seat, frustrated and embarrassed, asking myself "What's wrong with me?" under my breath.
Music
I was and always will be grateful for my creativity. I would always go to my room and sing… put the headphones on and sing at the top of my lungs and let my creative juices flow. Whenever I sang I noticed my stammer went away. I grew up in church and sang in many choirs and also led worship, which sparked my interest in majoring in music education. This grew into my profession as a music artist and as an educator. 
I then realised that even through my 'perfect imperfection', as I call my stammer, my voice needs to be heard and I have so much to say. I wrote a song called 'Titanium', which was produced by Gabe Pigee and is available on iTunes, Spotify and all other digital platforms (watch it below). It talks about being unstoppable, limitless; not being bound to your limitations. It's a song on inner strength. It has become my anthem, my soundtrack!
Limitless, vauable & excellent
This later translated into my business. L.🎙•V•E is a motivational brand that encourages you to live life to the fullest in a limitless, valuable and excellent way. The microphone in the logo is a reminder to never mute your voice, because it matters! It has become my motto of living. The idea came to me after dealing with some other hardships and difficult moments in my life. My business specialises in t-shirts: the 'Limitless Tee'. This tee is designed to push you past what may seem like a stumbling block and allow you to focus on who you were designed and created to be: limitless. I use the L•🎙•V•E mentality when I am creating new music, in the classroom and in business.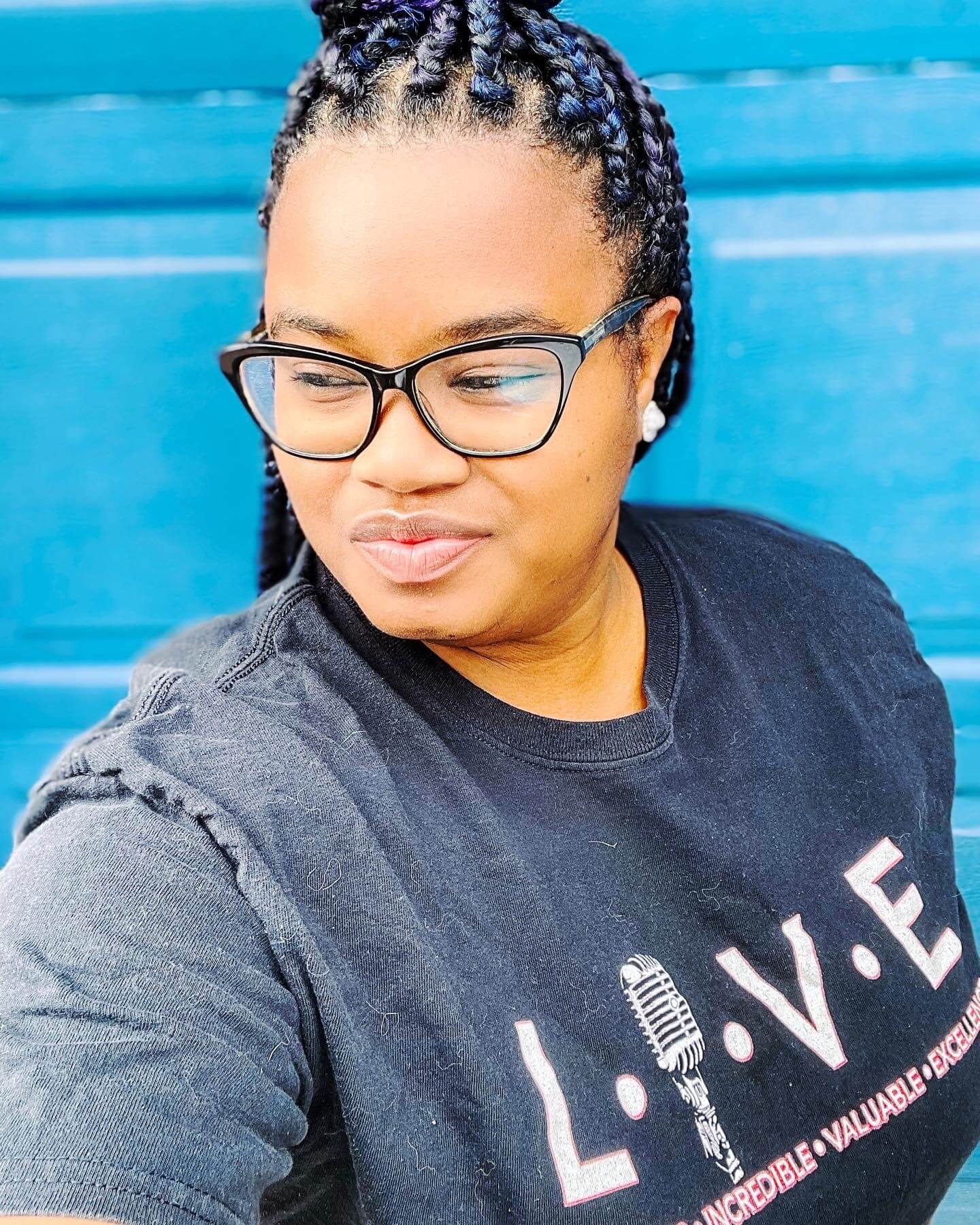 When I am not creating new music, you can find me uplifting the youth in my community. I have had the pleasure of mentoring girls ages 12-15, and I have created and designed songwriting workshops to encourage and empower youth to let their voices and creativity shine. 
It always amazes me to look back and think of the girl who couldn't say her name, to me now as a young adult woman taking charge of her voice in an authentic way. 
I am also a speaker and have been asked to guest speak at music events to talk about my musical journey and how I got started. Plus I am an educator, helping students push past their limits. When I am in front of my students, or anyone who is in my audience, I have come to the point where I have fully embraced my perfect imperfection, it's my signature!
It always amazes me to look back and think of the girl who couldn't say her name, to me now as a young adult woman taking charge of her voice in an authentic way. 
I am not my stammer and my stammer is not me. For the longest time that was my narrative. But today and always I am taking charge in having a say in my own book, my own story. 
I want to encourage readers all over the world that you are not bound by limitations. You are made to let your voice be heard; your story matters and you are made to be unstoppable.
If you've enjoyed reading Jessica's article and have found her experience helpful, please consider making a donation. Donating to STAMMA means that we can carry on sharing Your Voice stories from members of our community which inspire and encourage others on their stammering journeys. Read more inspiring stories.
If you'd like to share your story, email us at editor@stamma.org for more information or see our Share Your Story page for more details.