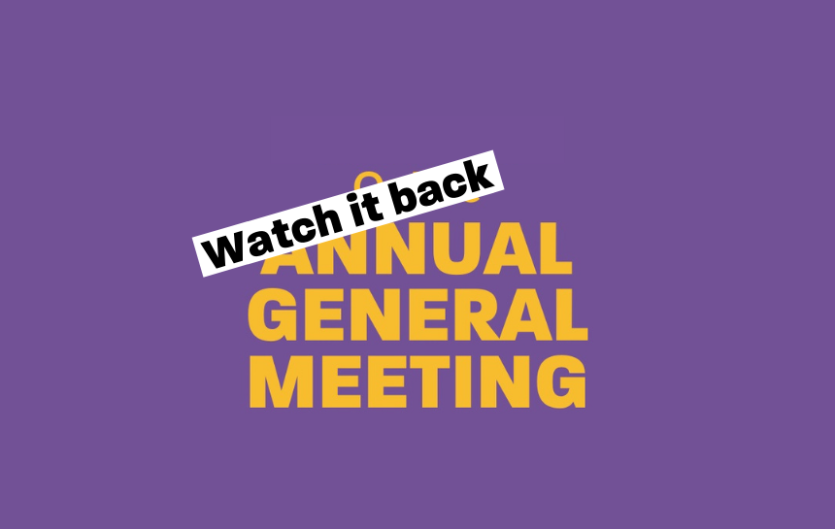 13th October 2020
Watch back our Annual General Meeting here. 
If you missed our online 2020 Annual General Meeting (AGM) last Saturday, which we recorded on Zoom, you can watch the whole thing by clicking on this link and entering the passcode 3jMC*W?S.
It includes a presentation by the brains behind our new campaign Find The Right Words, so have a watch.
Download the slides from the meeting, as well as the minutes, below.