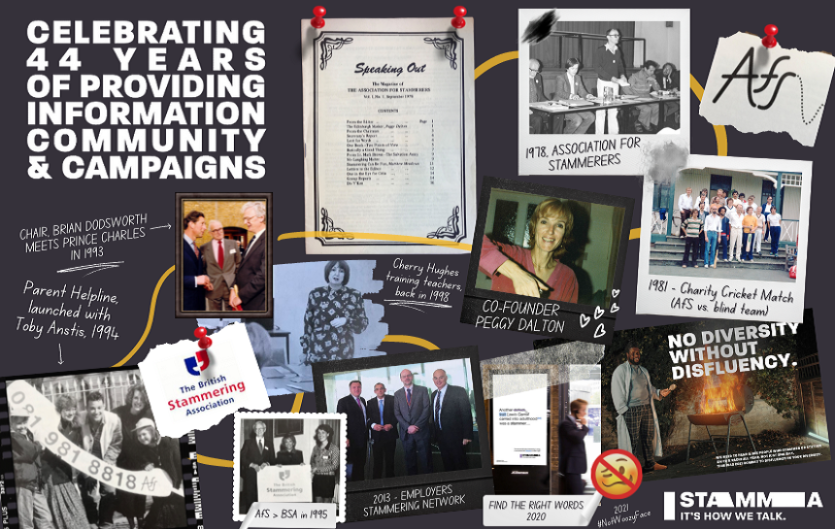 21st April 2022
We're celebrating 44 years of our campaigns and community with a fundraiser — because people who stammer still face discrimination and ignorance.
Help us create a world where stammering is embraced as just a difference. Where no-one judges us on our stammer or the way we choose to deal with it.
🎈 Donate the cost of a birthday card, cake or present (see below)
🎈 Test your knowledge at our Birthday Quiz (bookings are now closed)
🎈 Celebrate with us and fellow members at our slap-up dinner at Ibérica, Canary Wharf (bookings are now closed).
Instead of a birthday card, donate £5 to help us create leaflets and resources for people who stammer, parents and speech & language therapists.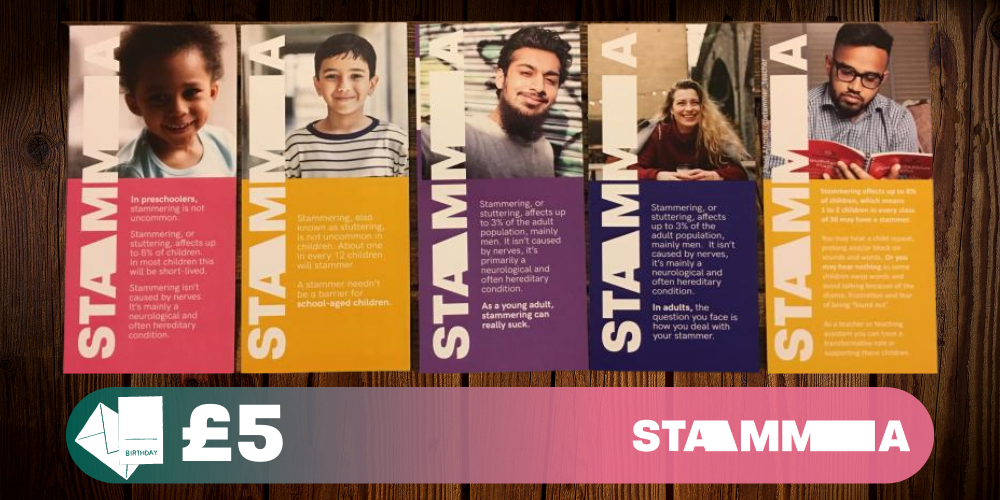 Instead of a birthday cake, donate £10 to help us take helpline calls and webchats from people who stammer and from the parents of children who stammer.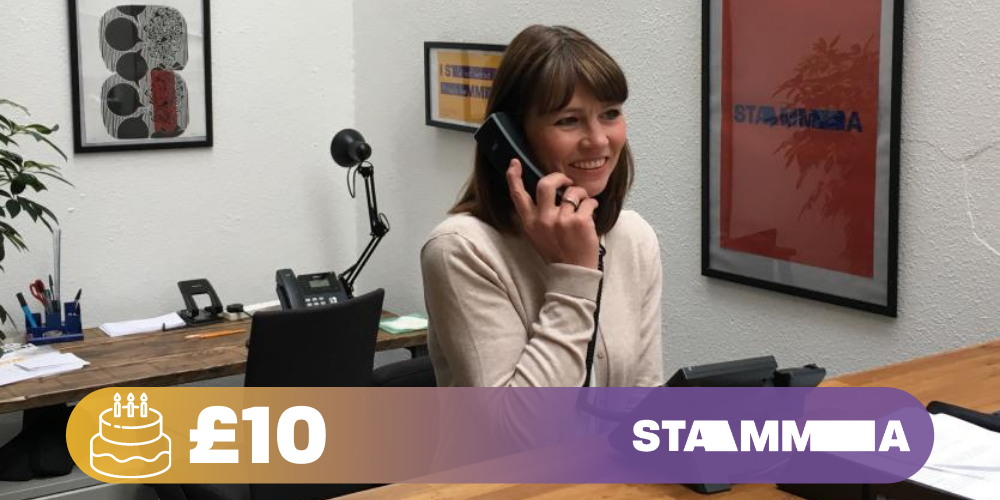 Donate £20 to help us change public perceptions of stammering, like with our Not Just One Day trailer, being shown at thousands of cinemas across the UK.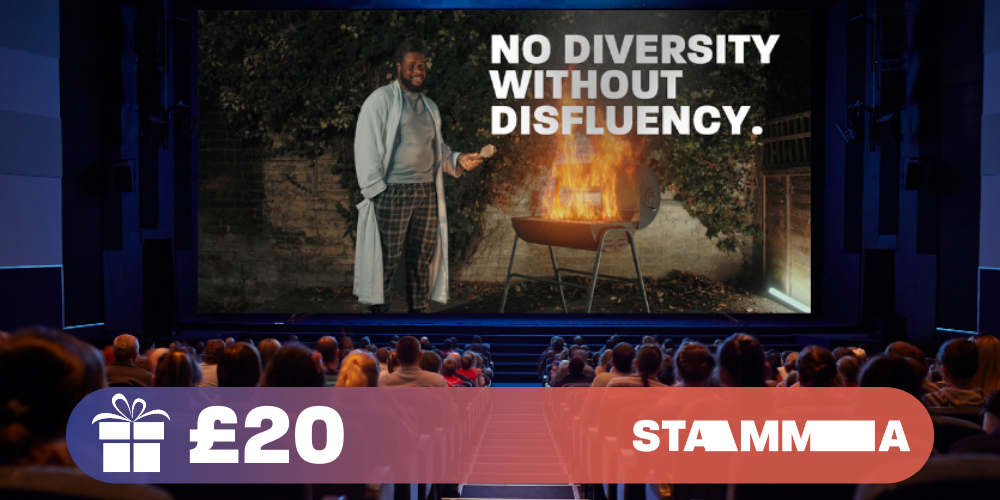 Use the form below and make an easy one-off donation.