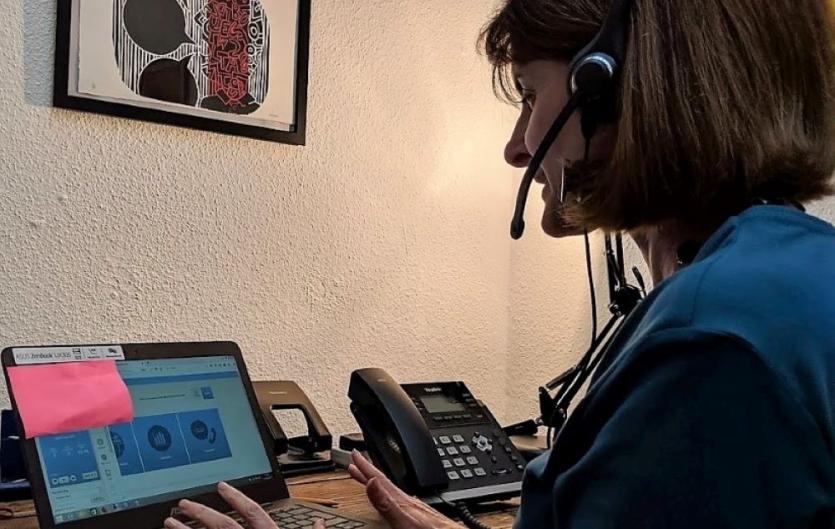 If you're feeling worried, down, want to practise a technique or chat with a friendly voice at this difficult time, our team of volunteers are ready to take your calls.
We hope you're coping well at the moment. With a lot of us stuck indoors and watching the worrying news out there, it's a difficult time.
Stammering can be really isolating, so right now you might be feeling even more cut-off than ever. Maybe your child's started stammering and you're wondering what the deal is with finding help.
Call our Helpline
0808 802 0002 
Open weekdays 10am-12noon and 6pm-8pm
Calls are free
Our Helpline remains open. We've got a team of amazing, dedicated and friendly volunteers ready to take your calls. Some of them have just been trained up, so this is their first week on the helpline and they're eager to hear from you. They all have experience of stammering: they either stammer themselves, are speech & language therapists or have a family member who stammers, so they all know what's it like (and that using the phone can be a nightmare).
So if you're feeling down or worried, if you want to practise a technique or talking on the phone, or if you just want to chat to someone so that you don't feel so alone, drop us a line. We're here.
Just speaking to someone who understood stammering and provided guidance and contacts was enormously helpful and reassuring. It was nice to hear someone with a stammer at the other end of the phone.