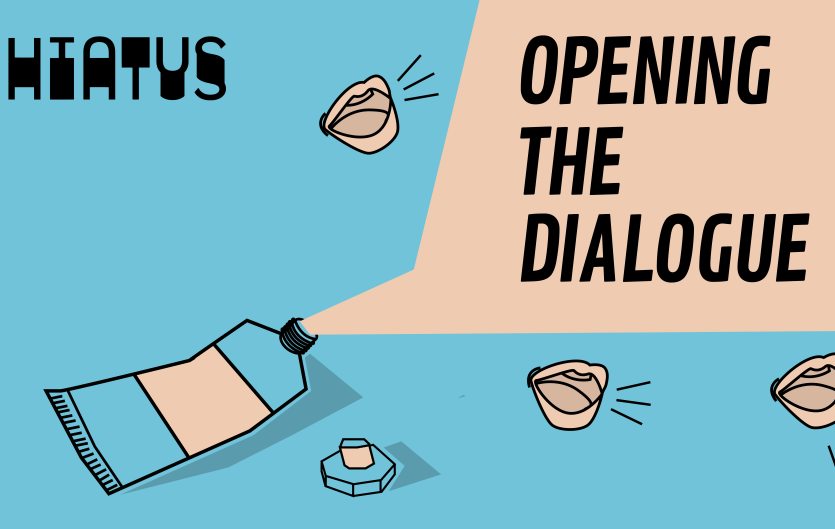 Ahead of the very first exhibition by Hiatus Collective this September, we interviewed founder Rory Sheridan about his aims for the cross-arts initiative.
Tell us about Hiatus Collective
Hiatus is a cross-arts Collective who encourage and support those whose voices are rarely heard. It includes painters, visual artists, comedians and many other artists.   
We represent those who have communication barriers to self-expression which are out of their control, such as stammering, dyslexia, dyspraxia, autism, attention deficit hyperactivity disorder (ADHD) and others. 
We want to help communities find an alternative way of expressing themselves in an accepting, safe space, through artistic practice. We design and deliver artistic activities for people to take part in. And we want to engage with our target audiences: those who have limited knowledge of communication barriers.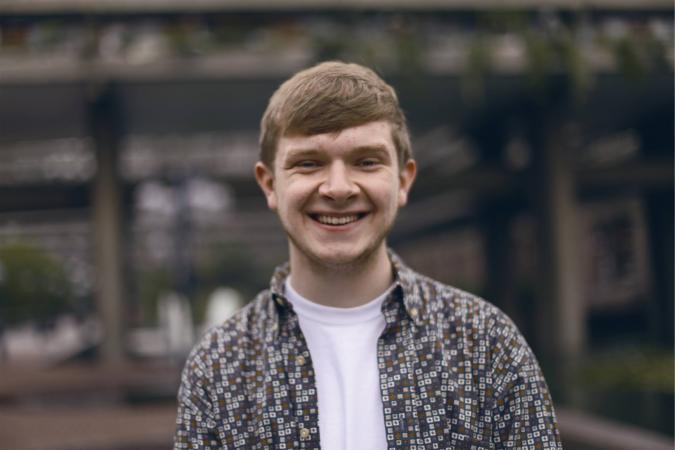 Why and how was Hiatus Collective founded?
I founded the Collective as a result of finishing my degree. As a person who stammers but having a limited understanding of other disabilities which affect communication, I wanted to collaborate and contribute artistically to represent the views of neurodiverse artists. 
We want to educate the general public, informing them that artistic practice is a means of making such disabilities more understandable.
After a summer of brainstorming, Hiatus was founded in November 2018 with two artists in residence who supported me. We began researching what we would like to do, such as to hold social events for interested and targeted audiences. We then established the Hiatus logo and visuals and in the Spring launched our first open call for artists to exhibit in our first show. 
How do you feel stammering fits in with the Collective and its goals?
Although stammering was one of the reasons the Collective was founded – some of the artists involved, including myself, are people who stammer – this is by no means the focus. We encompass any disabilities that may impact an individual's ability to express themselves because of the communication barriers they face. 
What are your goals for Hiatus Collective?
Through the Collective, we want to create:
new innovations

–

 to demonstrate alternative ways of communicating
a new democracy

–

 to put people at the heart of shaping how they communicate
new norms

–

 to make people more considerate of communication challenges.  
We want to educate the general public, informing them that artistic practice is a means of making such disabilities more understandable.
We also want to provide opportunities for artists with communication barriers to personally develop their work. This may be through co-ordinating public events and partnering with other organisations to offer opportunities. 
Tell us about the upcoming exhibition. What are you particularly excited about?
The Collective are holding an exhibition on 11th-14th September to open up the dialogue (for full details, click here). It's a culmination of eleven artists' work, including: Alice Banfield, DYSPLA, Meriel Clarke, Priti Depala, Chris Douce, Jamain Gordon, Sam Grant, Roy van de Aa, Siobhan Ward, Imogen Tarry and Tom Wheeler. 
There is no specific theme. We are keen for this to be quite an open exhibition, just to seek out the playing field we are entering into. We invite the general public to come along and take a moment to listen without judgement to those who are diverse in how they communicate. 
We have tried to put in place accessibility measures to accommodate as many needs as possible. 
I'm really excited about it – for our amazing public programme facilitators Wendy Ronaldson and Jon Adams, for the feedback, and for how we can develop this model into something bigger and more representative of the demographic we represent and want to engage with.
What do you hope people will take away from the exhibition?
A reviewed, considered understanding of neurodiversity within the arts; how neurodiversity can be expressed visually; plus an understanding of how art can inform and engage the public about issues they may not already consider. For people who know about these things already, it may be an opportunity to learn something new or get creative! 
How can people get involved with the Collective?
Anyone can be a part of the Collective: if you are a neurodiverse artist or if you are just supportive of what we do. There is no membership. We are developing and scoping out an artist in residence programme which is a form of being a part of us. 
Visit our website www.hiatuscollective.com or drop us a line at hello@hiatuscollective.com 
We're friendly and happy to talk to you, however it's best for you to communicate.