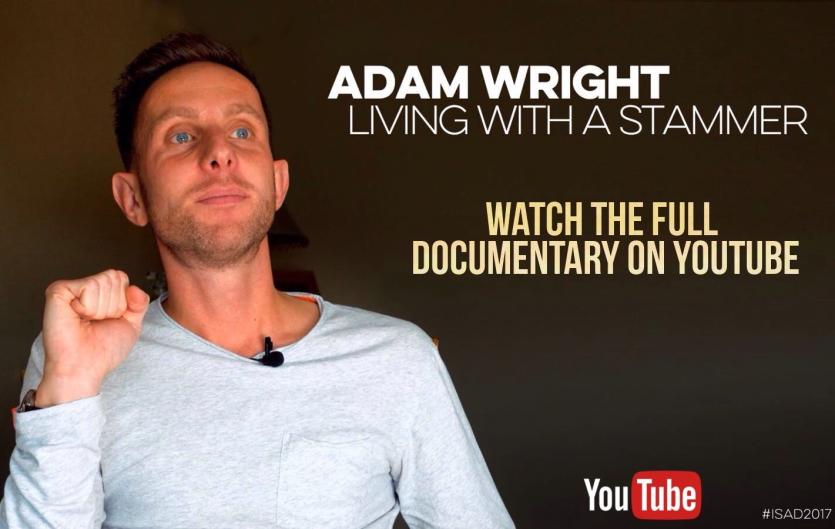 Adam Wright got in touch to share this awareness-raising documentary about his journey as a person who stammers.
In the video we learn about Adam's early years growing up with a big sister who also stammered, how attending a Starfish Project course helped, and what it feels like to have a stammer. We also hear from Adam's parents and a Speech and Language Therapist.
Your stammer doesn't have to be life-defining.
Adam said, "I wanted to feature in this video to raise awareness of stammering first and foremost. I have been on a massive journey with my speech and I wanted to highlight the impact a stammer can have on one's life. I also wanted to show that with the right support and attitude, your stammer doesn't have to be life-defining."
You can watch the video, which Adam made with filmmaker Daniel Rolison, below.
Adam added, "I have also enjoyed the comments from fellow stammerers saying that they have used the documentary to explain to friends and family the impact a stammer can have and then start on their own journey. 
'It was imperative to me though that the message 'It's okay to stammer' came across which leads to me my other video (called 'It's okay to stammer'). Do leave your thoughts in the comment section and let me know what you think. Feedback is always welcome!" 
The Starfish Project is one of a number of courses for people who stammer. Read more about the range of options on our Therapy & Courses section.
Do you have anything you'd like to contribute to our site? Visit Share Your Story.