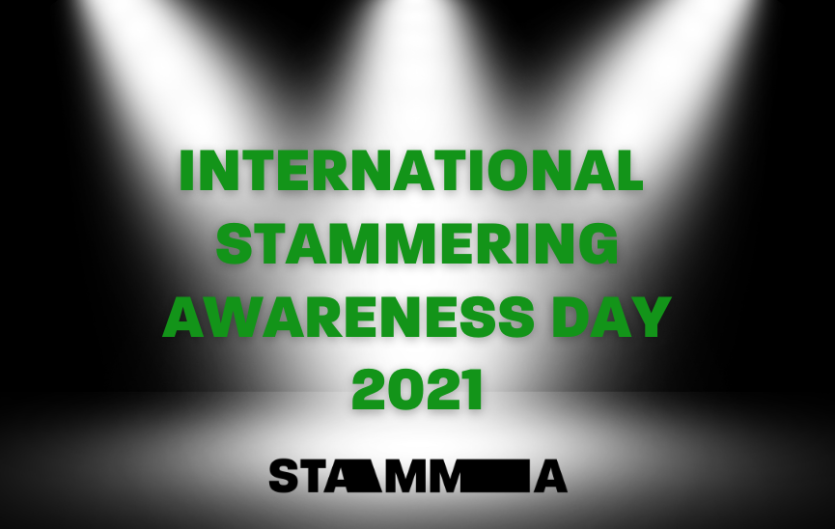 22nd October 2021
It's our favourite time of the year, International Stammering Awareness Day (ISAD)!
Here's a list of things you can do to celebrate the day and help us spread awareness, from signing our petition and getting involved on social media, to joining our live online events and listening to our podcast. Get stuck in and help us make a difference.
Petition
We've written an open letter to tell the media to include people who stammer throughout the year. Sign our change.org petition and share it on social media to help us get greater representation of stammering on TV, radio and film. Watch and share our Not Just One Day video too.
Social Media
We'll be doing an Instagram Live stream from 4pm-5pm. Join us at @stammauk
Connect with us on social to share and retweet our petition and other content. Twitter: @stammer, Instagram: @stammauk, and Facebook.
Talk about your stammer to raise awareness. Record a video and share it: see our ISAD On Social page for more info.
Inclusivity Workshop
One for employers or anyone working in Diversity & Inclusion. Join us at 1:15pm today for a 45-minute lunchtime workshop to make your organisation more inclusive for people who stammer. *Sorry, this event has finished.
Evening event
Don't miss our main onlin event for the day at 6:30pm, featuring a discussion about stammering in the media & entertainment, hosted by Scroobius Pip, with a mini quiz from Quizmaster Bex. *Sorry, this event has finished.
Helpline & webchat
For today online, our helpline and webchat are open until 10pm. Call 0808 802 0002 for free or start a webchat.
Podcast
Listen to part 1 of our special interview with Scroobius Pip to celebrate ISAD. The actor, podcaster and rapper talks about his experiences on TV and in the movies, and how stammering has shaped his career. Listen on:
Or stream it at the bottom of this page.
Buy merch
Head over to our shop to buy t-shirts, hoodies, stickers, badges, postcards, tote bags and loads more.