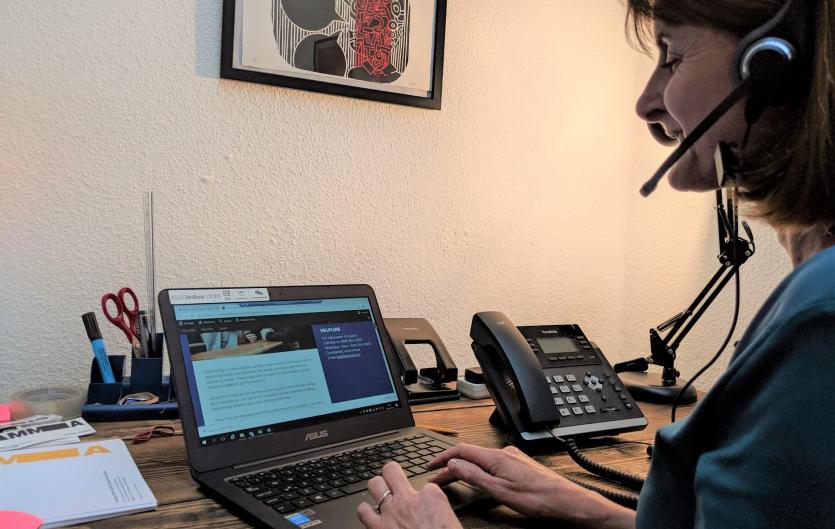 We'd love your support. A one-off or regular donation, whatever you can afford. Help us make sure that anyone in the UK who stammers can the find help and support they need. 
Why donate?
We're very proud of our helpline, staffed by volunteers who either themselves or who have worked or live with someone who stammers and we are proud of our campaigns and advocacy, and we're keen to do far more. 
But we want to do more.
As soon as we can we want to run  open days and family days, where parents of children who stammer can meet other parents and, just as importantly, children who stammer can meet others like them. We also want to start a mentoring programme for young people starting in work, run bigger campaigns and literally change the environment for people who stammer.
Please help us achieve this.
Ways to donate
Donate online using the form below.
Send a cheque payable to 'Stamma' to: BSA, 15 Old Ford Road, London E2 9PJ.
Leave us a legacy in your will, email us at mail@stamma.org for more info.  Here is some guidance on leaving a gift in your will.
Consider a birthday fundraisers on social media sites for Stamma.
If you use Amazon then nominate Stamma as your chosen charity through Amazon Smile.  Smilematic, a free extension, will turn your Amazon purchases into donations.
Do your online shopping through  Easy Fundraising or Give As You Live. Easy Fundraising will make a £5 donation to Stamma each time you refer a new supporter to their site (more details here).
Some workplaces offer donation matching or schemes where employees can suggest charities that are important to them for a one-off donation. We'd be honoured if you put us forward. 
If you need a Gift Aid Declaration, download the pdf below. Otherwise use the form below to make a one-off or regular donation. If you have any difficulties or questions get in touch - email us at fundraising@stamma.org
Thank you for thinking of us.
(Difficulty using the form on your mobile? Click here.)