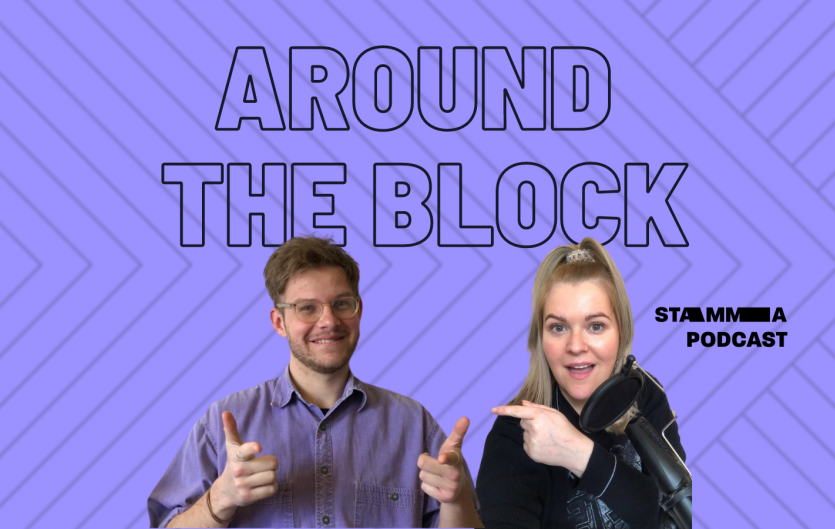 Introducing our brand new podcast 'Around The Block'.
Hosts Gemma & Matty chat about life, careers, friendships and much more, as people who stammer. Watch a video of them introducing the podcast.
The first series will be 6 episodes long, which we'll put up every week. Please subscribe so you don't miss anything.
Listen at:
Or stream each episode below. Hope you enjoy it!