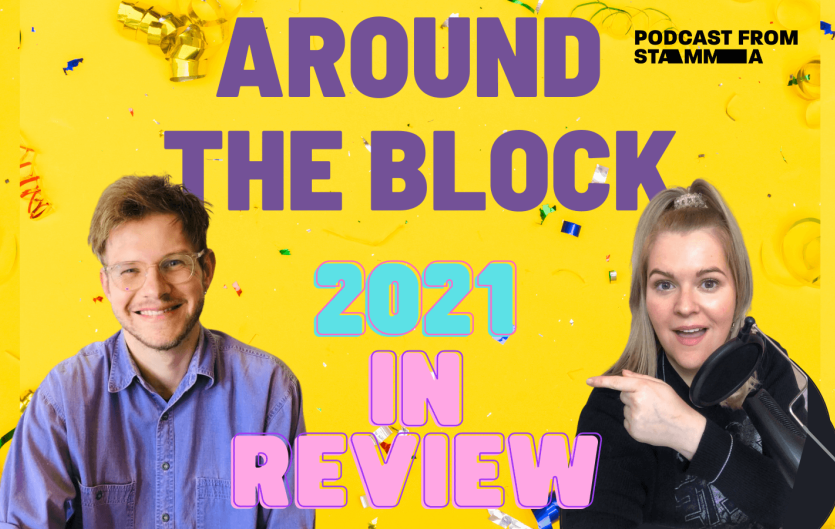 Listen to our podcast Around The Block, featuring Gemma & Matty.
In the latest episode, Gemma & Matty reflect on 2021, chatting about how it was for them as well as some of the year's stammering highlights, including Joe Biden becoming President and STAMMA's campaigns. They look ahead to what's coming next year, such as the STAMMAFest in August. Listen to the end as they pay tribute to one of the charity's longest-standing members, Roy Tranckle, who passed away last month.

Subscribe and please rate and review.
Listen on:
Or stream each episode below.