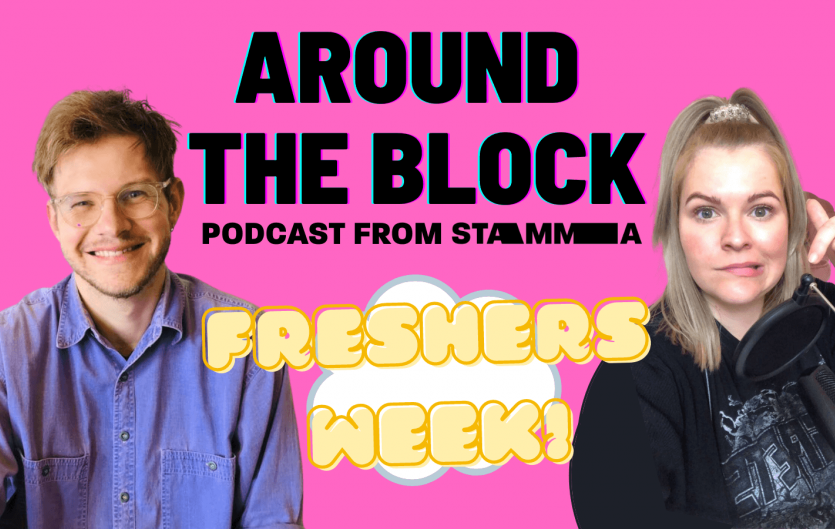 Season 2 of our podcast Around The Block is here!
Hosts Gemma & Matty chat about life, careers, friendships and much more, as people who stammer. Watch a video of them introducing the podcast. Listen below. Please leave a rating and review on your podcast provider!
Listen at:
Or stream each episode below.
Stream each episode
Gemma & Matty are back! Season 2 kicks off with a Freshers Week special, with the hosts talking about starting university and the things they would have done differently.