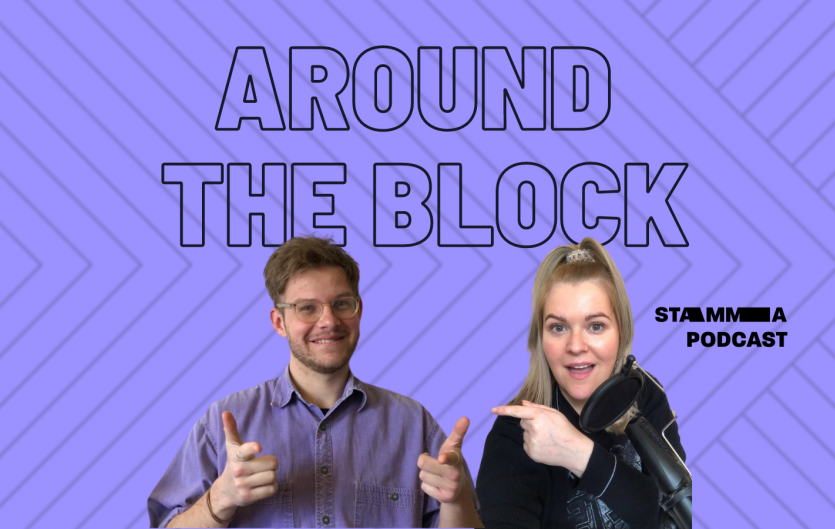 Introducing our brand new podcast 'Around The Block'.
Hosts Gemma & Matty chat about life, careers, friendships and much more, as people who stammer. Watch a video of them introducing the podcast. Listen below. Please leave a rating and review on your podcast provider!
Listen at:
Or stream each episode below.
Give us your feedback
Tell us what you think and fill out our Podcast Season 1 Feedback Form. You can also use the form to submit a short audio/video recording telling us what resonated with you. We'll use these clips (sound only) to compile a special episode of listener's reflections. You'll need a google account to upload recordings — if you don't have a google account, please email clips to editor@stamma.org 
Stream each episode
In the final episode of season 1, Gemma & Matty chat about how stammering has impacted their relationships and social lives. They realise they have a very different approach to talking about stammering with friends, family and partners, as you'll find out by listening below.