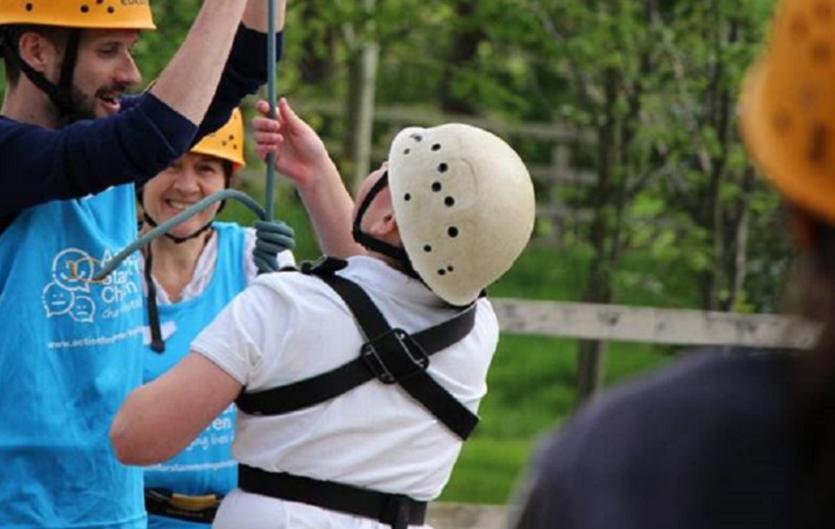 A 5-day residential group activity event in Yorkshire for young people aged 12–16, run by Talking Out Ltd.
It includes therapy sessions, games, outdoor pursuits and activities (including rock climbing, mountain biking, canoeing and more) to practise skills learned in therapy. 
Aims of the course:
To develop confidence in communicating.
To develop a more positive attitude to speaking and decrease sensitivity to stammering.
To develop problem solving and self-help skills.
To develop positive thinking skills.
Dates: Sunday 27th October – Friday 1st November
Venue: Bewerley Park Residential Centre, Pateley Bridge, North Yorkshire
Cost: Free - The course is fully funded by the charity Action for Stammering Children.

The Residential is run by Talking Out Ltd, a specialist Speech and Language Therapy service run by Speech and Language Therapists from the Yorkshire and Humber Clinical Excellence Network for Stammering.
Bookings and enquiries
For more details and to book a place on the course, visit the Talking Out Ltd website www.talkingoutresidential.com 
If you have any questions, send an email to Ben at admin@talkingoutresidential.com or phone 07763 719272.