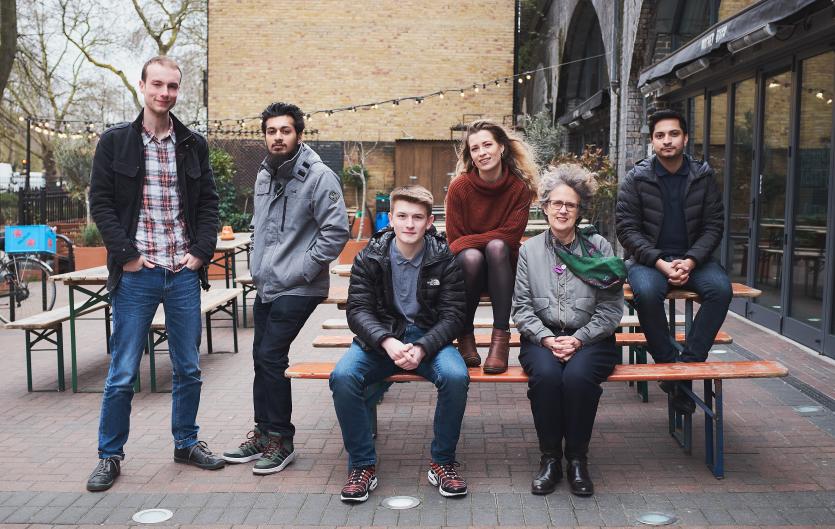 The British Stammering Association has been in existence for over 40 years. Because we were one of the earliest charities founded to support people who stammer, we've developed a formidable international reputation, so although membership is only open to people aged over 16 who live in the UK, we have a mailing list which covers the globe.
Over the years our focus has shifted from supporting people who stammer, to parents and teachers and professionals working with those who stammer and back again. Attitudes around stammering, how it's referred to, whether or not it is a disability, whether we should seek a 'cure' — these are the issues that have shaped us.
At our heart we are here to support those who stammer, to help them enjoy respect and consideration and be able to fulfil their potential. We are here for those who want to work on their stammering, for those who want to accept the way they speak, and for everyone engaged in supporting those who stammer.
Sparrow Harrison
In the early 1960s a young man, 'Sparrow' Harrison, felt he had too severe a stammer to do anything other than manual work. His family paid for him to receive support from Henry Burgess, who taught people who stammered a method of speaking more easily. In 1978 Sparrow took over running Henry's classes and adopted the name 'Association for Stammerers' in London. Working with others, Sparrow ran free classes before and after work. People who stammered came from all over the country to attend.
Sparrow's reputation grew, and he was invited to appear on Woman's Hour, Pick of the Week and local radio and TV. 
Peggy Dalton & The Association for Stammerers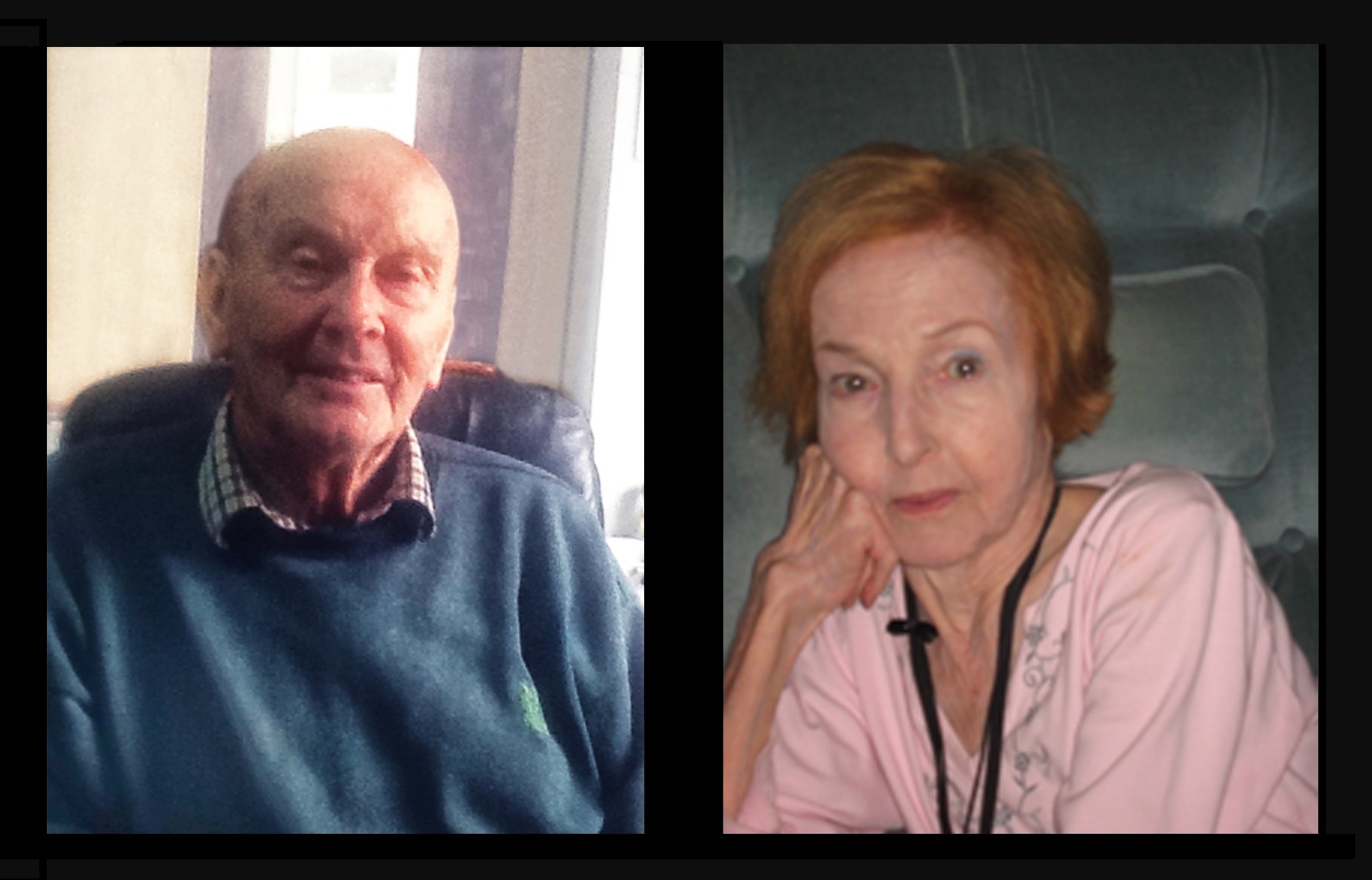 In 1977 Peggy Dalton, a speech & language therapist, announced that she wanted to start a national self-help association involving speech therapists. She joined forces with Sparrow, and at the inaugural meeting in 1978, the group was formed using the name of the 'Association for Stammerers (AfS)'. Sparrow was made the first Chairman, a position he held for nine years. In 1979 the Association became a registered charity number with a remit to 'undertake the relief of persons suffering from the speech impairment of stammering'.

Ron Turrell, who was involved at the start, said, "The initial aim was to encourage and support self-help groups across the UK. Stammerers were invited to be members and pay a small annual fee to help for the running costs. There was quite a social theme too, with some barn dances and annual general meetings were rather special as members travelled from all over the country to enjoy the social side of the meeting, a buffet followed the meeting and people made long term friendships."
In 1981, a cricket match was held between the AfS and a team of blind players to celebrate the 'International Year of the Disabled'. Ron recalls, "From memory, we lost!".
Ron was appointed Chairman in 1987, and continues, "I had been aware that the AFS could not expand or even survive run purely by volunteers. The job of supporting the growing number of self-help groups, area representatives and managing enquiries from the public, plus other activities, was becoming impossible to manage."
A review into AfS's work was carried out in 1988 and a long-term plan was being developed. A legacy, effective fundraising and a successful bid to Telethon brought in funds, and an application to the Department of Health, as it then was, for match funding was successful.
In 1989, after a motion was passed, Peter Cartwright was appointed the organisation's very first Director, and a small office was opened up in Blackfriars, London. By the end of the decade, the AfS encompassed 80 self-help groups and 32 area representatives.
The photographs below were kindly supplied by Ron Turrell, who gave his permission to use them here. If you have any photos taken from the AfS/BSA's history, we'd love to add them to our archive. Please send them to mail@stamma.org.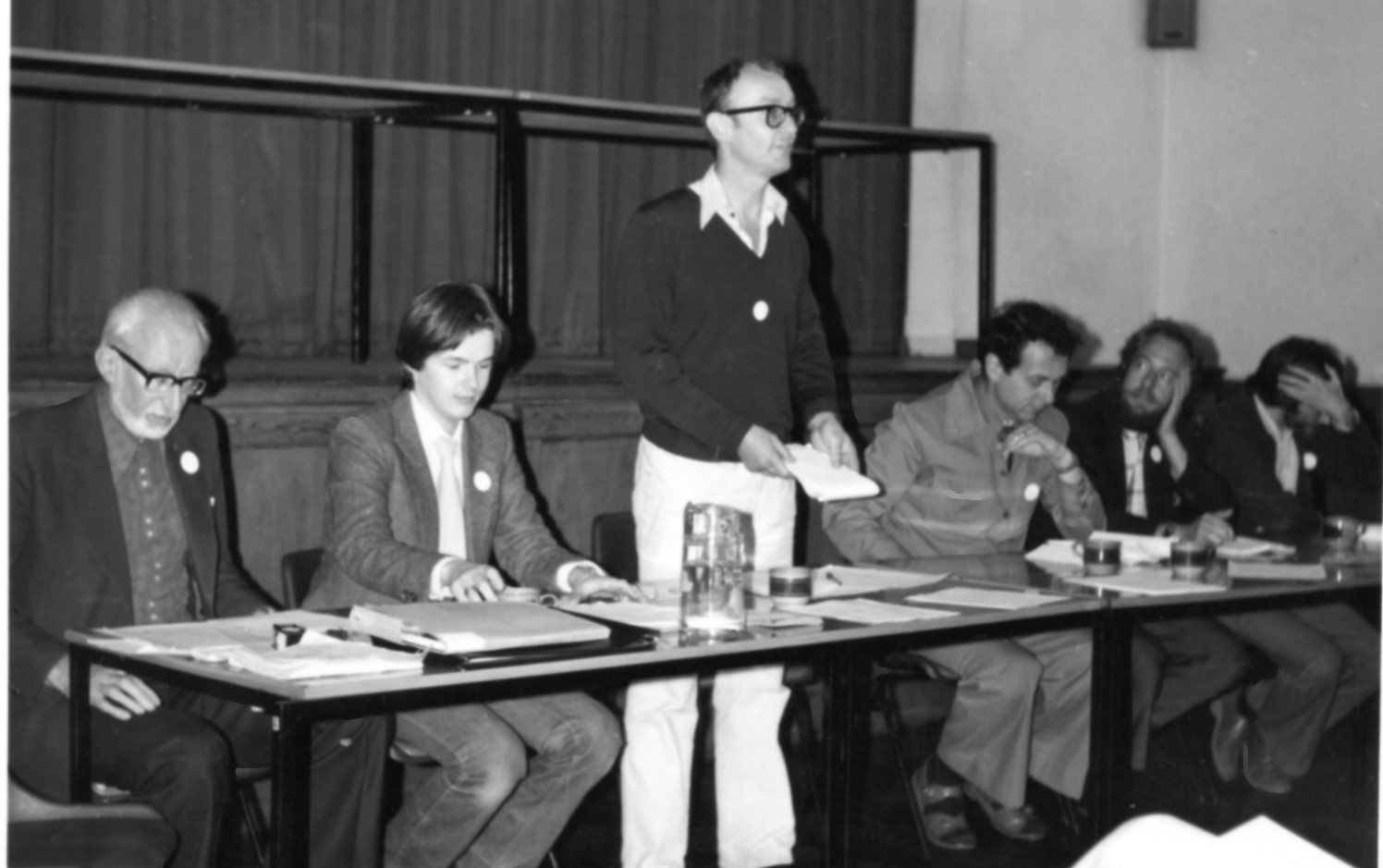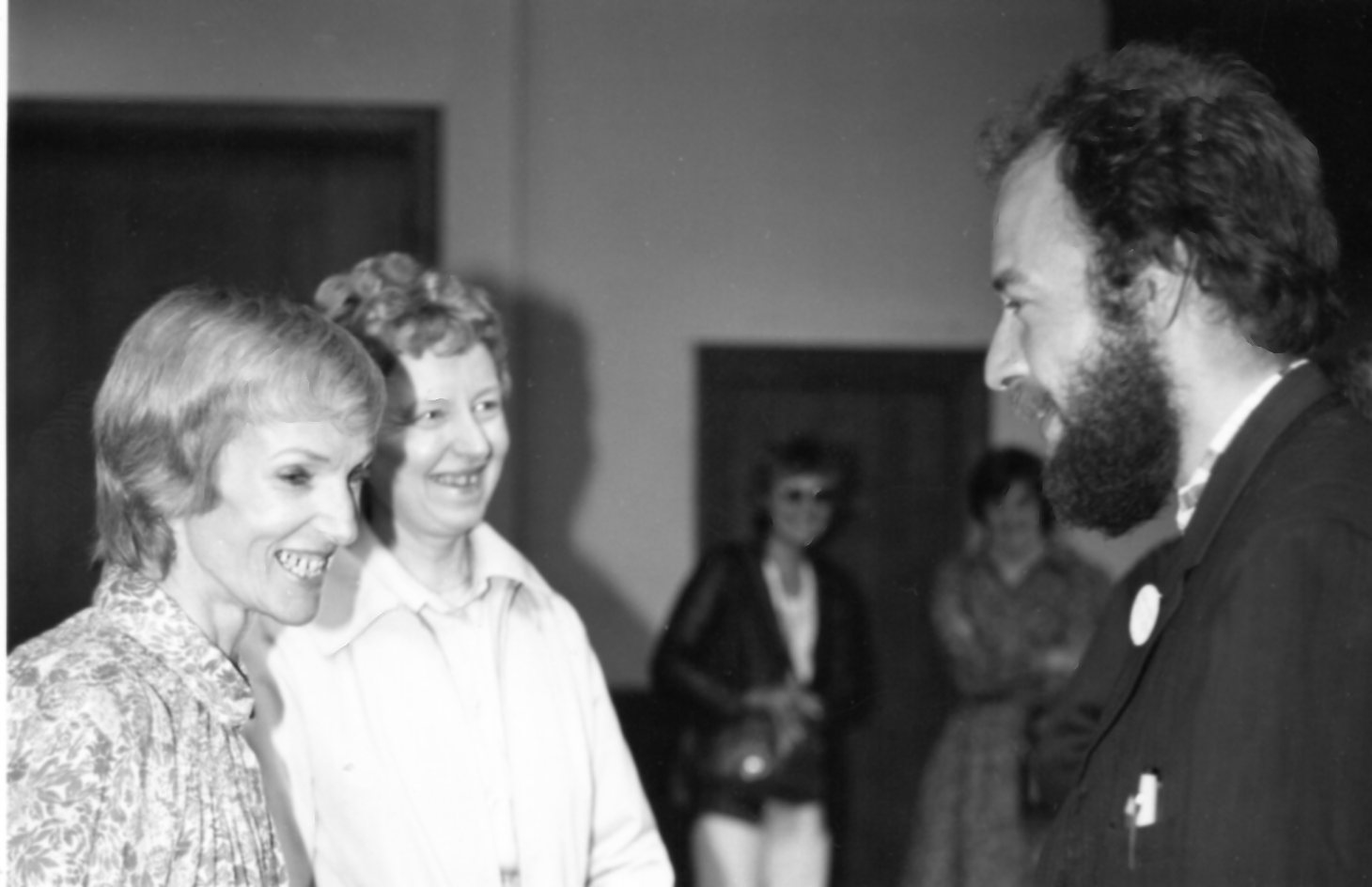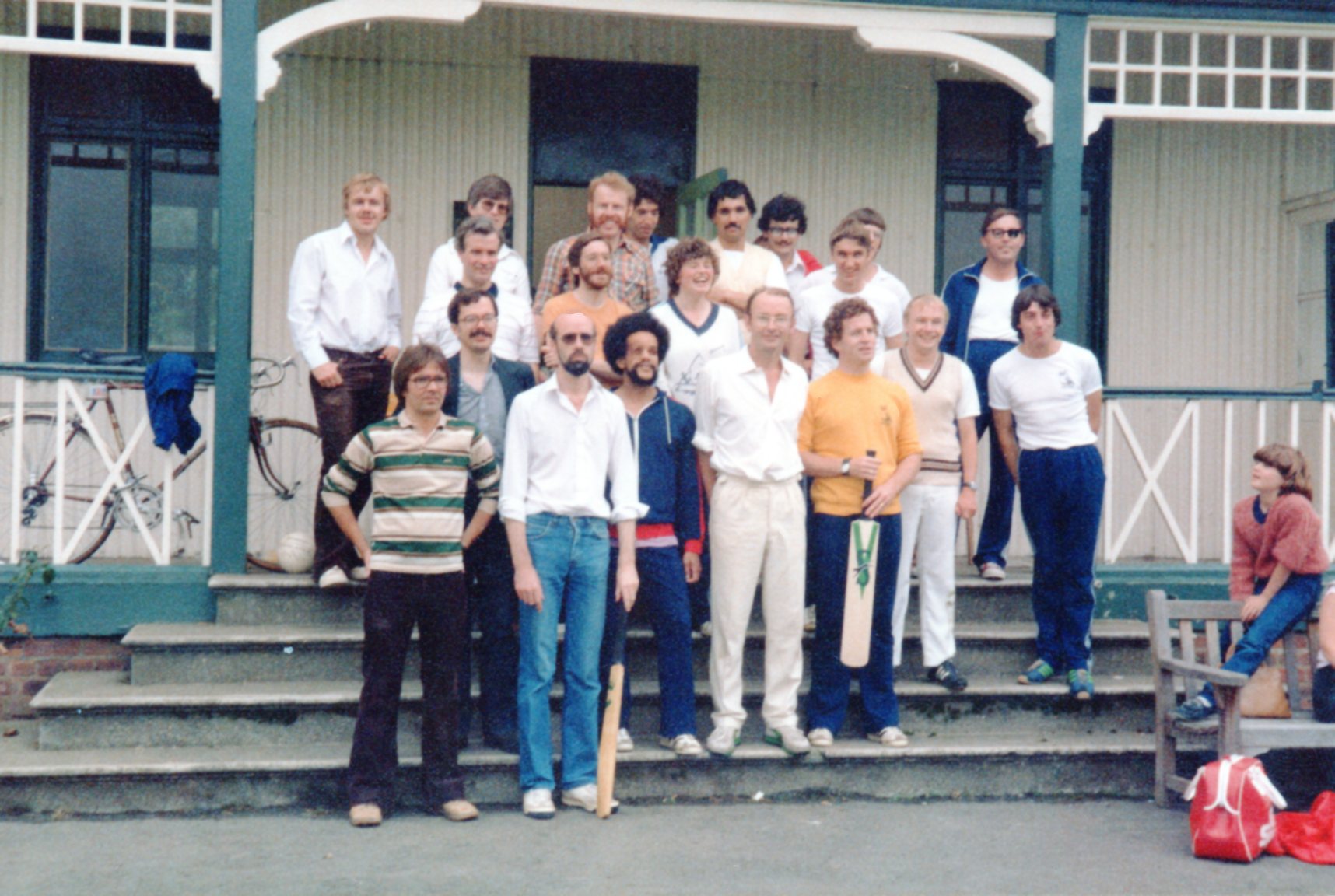 British Stammering Association
After intensive consultation, on 20th May 1995 at a Special General Meeting, the Members voted overwhelmingly to change the name of the organisation to the British Stammering Association (BSA). Controversially, members also voted to open membership to include parents of children who stammered and Speech and Language Therapists.
To maintain the principle of being user-led, it was also agreed that the majority of the Board needed to be people who stammered. The BSA transformation was completed on 27 Aug 2004, when the funds were transferred to new charity registration number 1089967, with the charitable objects as '(1) The relief and support of all whose lives are affected by stammering, and (2) to advance the education and training of the public in all matters relating to stammering.'
Speaking Out
From 1978 onwards, the AfS produced a regular printed magazine, 'Speaking Out'. A much-loved publication, the magazine brought together the latest stammering-related research, information about therapies and thought-pieces around stammering. With the pressure on cutting costs and the rise in popularity of our website, the last copy went out in the summer of 2014.
A legacy in the late 1980s enabled the charity to produce the AfS's first strategic plan and recruit its first members of staff.
Membership Events
The first National Conference took place in 1994 and has since become an important bi-annual event in the BSA calendar, and an opportunity to showcase new thinking, research and international discussions around stammering.    
The BSA also launched its first Open Days alongside other social events. These allowed people who stammer (who very often had never met others who stammer) invaluable networking and learning opportunities, which members found life-changing.  
From the 1980s, the BSA helpline has been at the heart of the organisation, providing information, support and guidance for people who stammer, worried parents, partners, friends, teachers, health professionals and employers.
Children & Stammering
From the 1990s the BSA focused on raising awareness about the importance of early intervention for young children who stammer, targeting primary healthcare workers. Following on from the success of this project, funding was secured in 1999 for the Parental Awareness Campaign, giving parents the clear message that early intervention is the most effective way to manage stammering in young children.
As a result of these campaigns, referrals increased to Speech and Language Therapists and the BSA turned its attention to improving the standard of therapy offered to pre-school children who stammer. The Pre-School Dysfluency Campaign led to improved standard of services across six geographical areas, resulting in more referrals of children at a younger age and less therapy time required.
In 1997 the BSA Education Service was formally established, providing face-to-face and online education and training resources for teachers for England and Scotland on supporting children who stammer in class, a specialist education helpline, and resources on tackling the bullying of children who stammered.
BSA Scotland
In 2004, BSA Scotland was launched with an award-winning poster campaign 'Please be patient … we all have something to say'. A series of initiatives followed including intensive therapy courses and theatre workshops for children and teenagers who stammer, a series of Open Days and a BSA National Conference, plus training for Speech and Language Therapists. In 2012, BSA Scotland transformed into the Scottish Stammering Network, a separate charity in its own right which arranges regular Open Days and runs three support groups in Glasgow, Edinburgh and Fife.
ESN, Work & the DSN
In May 2013, under the leadership of Norbert Lieckfeldt and Iain Wilkie, the BSA set up the Employers Stammering Network (ESN). This was an ambitious plan to create a culture where people who stammer can achieve their full career potential.
At its height, members of the network covered an employee population of 1.5 million. During this period, the BSA joined with organisations focused upon disability at work, encouraging the formation of networks around stammering and employment. Between 2013 and 2018, the BSA ran workshops helping employers understand the needs and value of employing people who stammer, as well as workshops and training for people who stammer who wished to find work and/or progress in their career. In 2018, the ESN ran a groundbreaking mentoring pilot to help young people who stammered at work.
Defence Stammering Network
The Defence Stammering Network (DSN) was set up in 2014 by Captain Jimmy Lang MBE, Corporal Emmanuel Ottih and MOD civil servant Walter Scott to support, champion and inspire people who stammer in the UK Armed Forces. It was officially launched at a reception at the House of Lords in July 2015, hosted by Baroness Whitaker, a patron of the BSA, and attended by top MOD figures.
For more on the ESN and DSN, see our Professional networks page.
2018 A New Direction
At the 2018 BSA Conference in Cardiff, the BSA committed to a new five-year plan, focusing upon tackling one of the most significant barriers for people who stammer: public responses and understanding around stammering, and refocusing upon how best to support members. Supported by a significant legacy from the late Owen Simon in 2018, the plan involved an ambitious increase in staffing levels with a renewed focus upon supporting members who stammer.