Image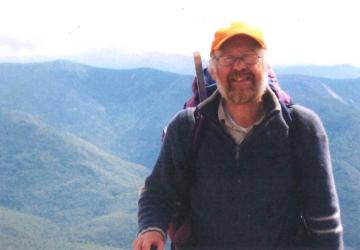 Tuesday 6th August 2019
In March of last year we received the sad news that one of our long-standing members, Owen Simon, had passed away. He bequeathed us a legacy that is having a transformative impact on the charity. 
"Owen had been involved with the BSA almost since it's inception and was a fervent supporter of anything that helped people who stammer," wrote John Ford, BSA volunteer librarian and friend, in his obituary which you can read here.
When he passed away, we were informed that Owen had left a substantial legacy of £290k for the BSA in his will. The charity will also receive the proceeds from the sale of Owen's house, which will be in the region of the August 2018 probate value of £860k. In November 2018, CEO Jane Powell said, "This will have a transformative impact on the BSA. We have been working with the trustees since June to look at the needs of the charity and how to make this a sustainable and effective organisation." 
We will use this legacy to build the core functions of the BSA, long-term. These are:
To continue to provide a great service and information around stammering, and remain the 'experts' in our field.
To reach out and support those who stammer across the UK.
To help the public understand stammering. 
To grow our membership and supporter base.
We will continually develop and revise plans for the larger inheritance when it becomes available – be it months or years. In the meantime we want to use the £290k over the next 2-3 years to deliver on our core functions, to expand our influence and the support we provide, and be self–reliant.
Investment
We have invested an initial £45k into staffing and infrastructure in the first instance, and will spend in the region of £100k in 2019 and again in 2020, on staffing, support and infrastructure, as detailed below. The intention is that with or without the remainder of Owen's legacy, we are sustainable and able to deliver a higher level of support and information to those who stammer, by the end of 2023. Where posts are new, we will be advertising and going through the full recruitment process.
Experts on stammering
We have invested in ensuring the BSA has in-house stammering expertise, a gap created by Norbert Lieckfeldt and Cherry Hughes' departure in 2018. In February of this year, highly specialist speech and language therapist Rachel Everard was recruited as Service Director so that we can ensure that we provide the best advice and information on issues around stammering as efficiently and effectively as we can. Among her first tasks was to assess all the information that's been built up over the years and assess what needs to be taken forward, updated and re-presented on this website and in our leaflets.
Website, helpline and webchat
Rachel has overhauled the helpline service, which is now running five days a week, and will also be responsible for trialling a webchat pilot, with a view to rolling out the service from 2020. She also advised on this new website, which launched in June. 
We wanted the new website to be easy to navigate, allow users to find information and help swiftly and easily, whether that's for a child or an adult, looking for therapy, support, help at work, recruiting, etc. We recruited a new Web Editor, who will be keeping the new site refreshed with stories, news and articles from and by members. 
Membership and infrastructure
We want to grow our membership and ensure that when you raise money for the BSA, organise an event, volunteer, start a local group or an online group, that we capture that information and understand just how you are involved with the BSA. Right now it's a bit like working off an abacus in a supermarket – painfully copying and pasting information across each month.
We have to invest in a contact management system (database) fit for purpose if we are to sustain and build our membership, so that if 500 people decide to support in a day, we can manage that. There's nothing so demoralising for members than having your fundraising efforts misplaced, overlooked or miscalculated. As part of this process we appointed a Salesforce (the new database) Administrator, working part time, to oversee a seamless integration across the registration and donation process.
We also extended the Office Manager's hours so she can work five days a week to make sure we have a professionally run office, where the phone is answered any day in the week.
Public understanding
We also appointed a part time Communications Director to help guide and deliver our public messaging over the years ahead. They will review and oversee the development of new information packs and promotional materials to support our campaigns, our members and proactively get out messages across to the media.
Annual foundation
Owen has left us a wonderful legacy, and in turn we'd like to remember him by creating a small annual foundation in his name. In the months ahead we'll be looking at what this might deliver and how best to organise it.
Proceeds from the house
Whilst we can't budget for Owen's larger legacy, we have been making plans for it. We will be investing a portion of the legacy into generating additional income for the BSA and provide a modest reserve. Additionally, there are some functions within the BSA that we want to build upon; membership support, local groups, online groups and the Employment Stammering Network, as well as better functionality online. Nothing radically different – but it will help us reach more people, provide better support, encourage better and more communication, as well as more local and online groups.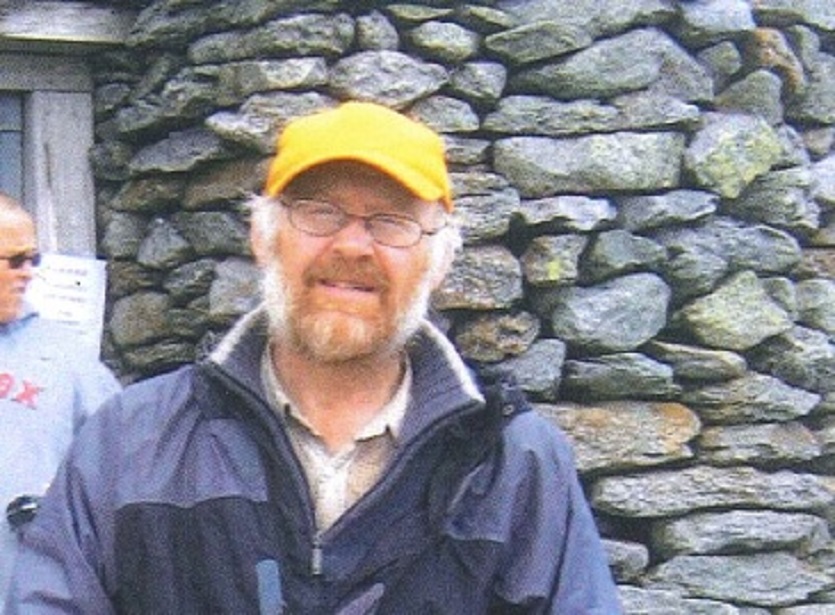 Owen has left the BSA a remarkable opportunity at a time when the charity has been struggling to survive. This legacy gives us the opportunity to renew, to become again a strong and vibrant organisation which represents those who stammer; which platforms this warm-hearted close community; which advocates for those who stammer, their families and those working in the field. And with this legacy we want to reach out to the public and improve their understanding, respect and responses to those who stammer, so that anyone who stammers receives the respect, dignity and opportunity that we all deserve.
Read an obituary to Owen, in Owen Simon: A recollection.
Read BSA's full list of staff and trustees here.