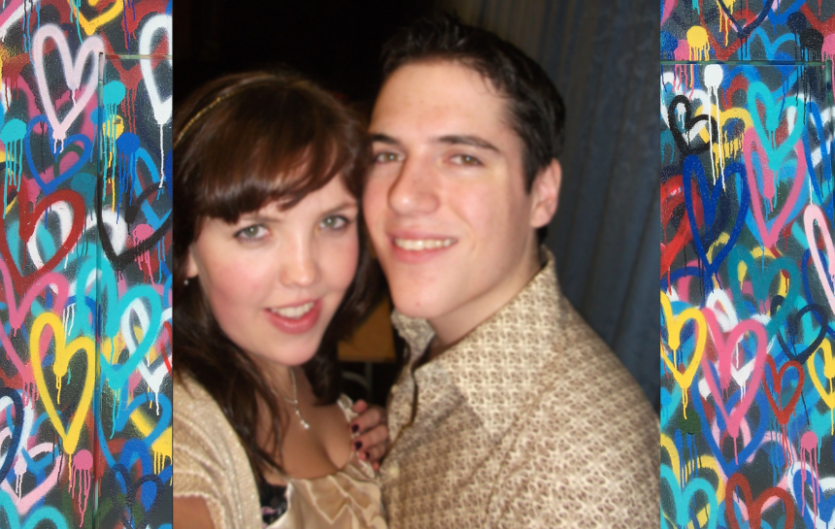 Fiona Jack doesn't stammer but was set up on a blind date with someone who does. Here she gives us a different perspective — see how the date went.
I know now that when talking to someone with a stammer, they prefer if you look them in the eye and smile. When I first met my boyfriend Nathan, I looked away when he had a block.
Now that Nathan and I have been together over five months, he feels very comfortable around me and I hardly notice his stammer.
However on our first date, my heart was racing and self-consciousness was setting in. We were set up on a blind date, through mutual friends; we had not met each other through a social circle.
I was very close to cancelling the date myself, or delaying it for a few hours — nerves were definitely getting the better of me. I can only imagine what he must have been thinking before we met.
We decided to meet at a pub, I had a few girlfriends arrive with me and then meet me later if there was a 'dating disaster'. I fell out the taxi, trying to cover my modesty in my mini-dress, turned the corner to find Nathan had been watching the whole time. I gulped, took a deep breath and put on my megawatt smile. I was pleasantly surprised.
Nerves were definitely getting the better of me. I can only imagine what he must have been thinking before we met.
To break the ice, Nathan ordered a bottle of wine, it wasn't until he ordered his own drink that I realised he had ordered the bottle for myself alone! I decided his advances to get me drunk were not going to work and I insisted he have at least the last glass. Of course that did nothing for his masculine image he was trying to portray.
The evening went well and although we were both nervous, we got on very well and I started to relax and enjoy the evening. I did notice his stammer at first, I can't deny that, but I guessed it was nerves and looked away when he had a block. I hoped this would make him feel less pressurised. It is only recently Nathan has told me that looking away is the last thing someone with a stammer wants you to do, that it makes him think you feel uncomfortable and that you have lost interest in the conversation. I appreciate now the best thing to do when Nathan has a block is smile and look him in the eye.

The odd thing is that around two years ago I was flicking through the television channels, probably bored and restless, and I came across a documentary about a stammering course, which included breathing exercises and confronting one's fears about speaking. Little did I know that not only would I be dating someone with a stammer, but he had also been on a similar course — called the Starfish Project.
It still surprises me how much Nathan has achieved even though he has a stammer. He has played the role of Macbeth during his school years and co-hosted a student University Radio Station — both of which were a huge success and were thoroughly enjoyed by Nathan. On the other hand, I can come across as a very shy and quiet lady, but I don't suffer from a stammer.
Nathan's Verdict
"First dates have never been my speciality so I bought the wine as 'Dutch courage' for us both. However Fiona has never appeared at all bothered about my stammer and she tells me that now that she hardly notices it at all. I think that is definitely positive encouragement to all those who have a speech impediment."
This article was first published in the Spring 2010 issue of our old magazine 'Speaking Out'. Update: Fiona and Nathan are now happily married!
The Starfish Project is one of a number of courses for people who stammer. Read more about the range of options on our Therapy & Courses section.