Image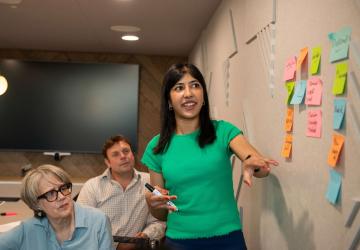 STAMMA's Employment Support Service helps people who stammer as well as those who don't around issues related to stammering in the workplace.
Union branches and regions can affiliate with STAMMA to access a range of services and support at a reduced rate.
£75 for branches and regions
£125 for national unions with under 400,000 members
£200 for national unions with 400,000+ members
The resources listed below are included with annual affiliation.
        
Informal consultation
Informal, online meeting to discuss questions, concerns and issues around stammering and work. We aim to provide some initial guidance and share useful resources with you as part of the consultation.    
        
Reasonable adjustments for staff who stammer resource
Document outlining reasonable adjustments for staff who stammer in a range of work-related situations, including interviews, assessments, meetings, presentations, telephone work, etc.    
        
Quarterly newsletter for unions
Includes reports on employment tribunal cases related to stammering, resources on stammering at work, reasonable adjustments for people who stammer, and case studies.    
        
Bespoke training meeting or webinar 
Specifically tailored to your organisation and needs. Webinars and training meetings typically last for 45 minutes, followed by 15 minutes Q&A. Topic examples include creating inclusive team environments for staff who stammer, interviews and presentations with people who stammer, inclusive meetings for people who stammer, reasonable adjustments for staff who stammer, etc.    
        
Bespoke 5-minute training video
5-minute training video for your training resources. Includes 2 minutes of key information about stammering + 3 minutes of information tailored to your organisation's needs.
Please fill in the form below.