Image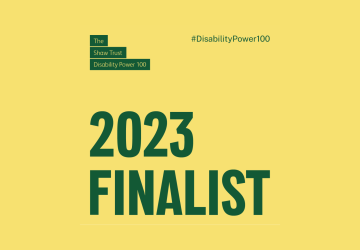 STAMMA makes the Disability Power 100
Tuesday 7th November 2023 - 14:20
7th November 2023
We're delighted to have been named one of the 100 influential disabled people and organisations in 2023.
The Disability Power 100 from The Shaw Trust recognises those 'working to break the stigma around disability to create a more accessible and inclusive world for all'.
This year, STAMMA has been included in the category 'Changemaking Organisations' for our work and campaigns including It's How We Talk and Find The Right Words. See the full list of those recognised on the Disability Power 100 2023 website.
We're extremely proud to have been included alongside a host of great organisations who are striving to make a difference for people with differences. The Shaw Trust Foundation 'tackles the disability employment gap by helping to build a future where employment is accessible to all'. This is something we pushed for with our 2021 campaign No Diversity Without Disfluency to get more people on stammer in front of and behind the camera. 
See our Is Stammering A Disability? page to read about definitions of disability and the debate in the stammering world.