Image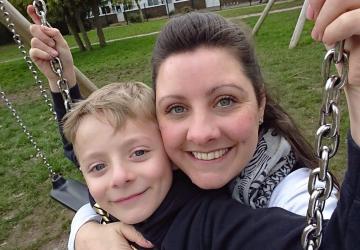 Our New Support Group for Parents
Wednesday 17th February 2021 - 17:17
17th February 2021
Introducing our new online support group for parents to meet and share experiences.
We know that it can sometimes feel confusing when you're the parent of a child who stammers. How to navigate the ups and downs of stammering; your concerns for your child's future; how best to help. It's not unusual for parents to have lots of questions and to feel worried about stammering.
That's why we've launched the 'Parent2Parent: Pull Up a Chair' support groups. These are monthly online support group meetings for parents living in the UK. Meet other parents over Zoom to share concerns, experiences, tips and advice. The sessions will involve a mix of parents who are new to stammering, and those who have more experience. Come and chat with parents who know what it's like. 
There are two groups, one for parents of pre & primary school children, and another for parents of teenagers.
The sessions stopped us feeling so powerless and gave us a new focus, a plan of action and improved understanding.
Meetings
See our Events page to find out when the group is meeting next. Or email us at familysupport@stamma.org for future dates.