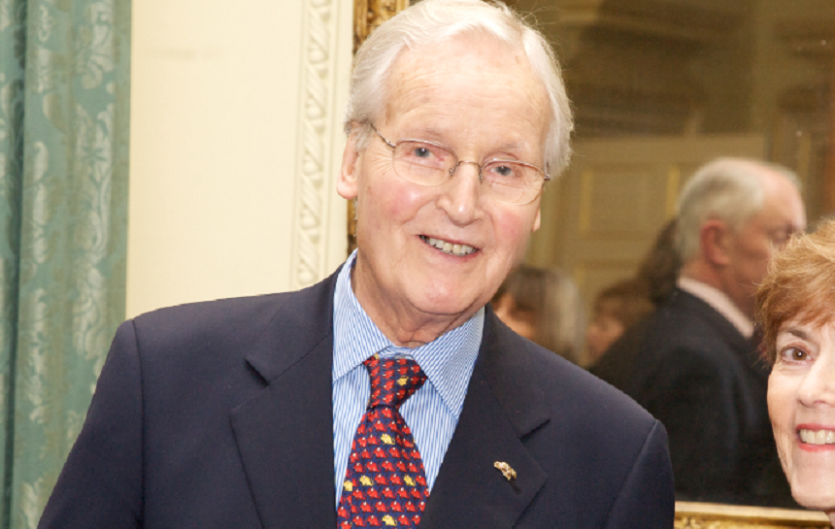 28th January 2020
Our Comms Director Kate Dickson remembers Nicholas Parsons CBE, one of our longest-standing Patrons, who passed away today aged 96.
The British Stammering Association is saddened to learn of the death of one of our Patrons and a national treasure, Nicholas Parsons CBE.
Nicholas was a Patron of the BSA for 26 years and supported the work of the charity with personal appearances and by sharing his experience of stammering.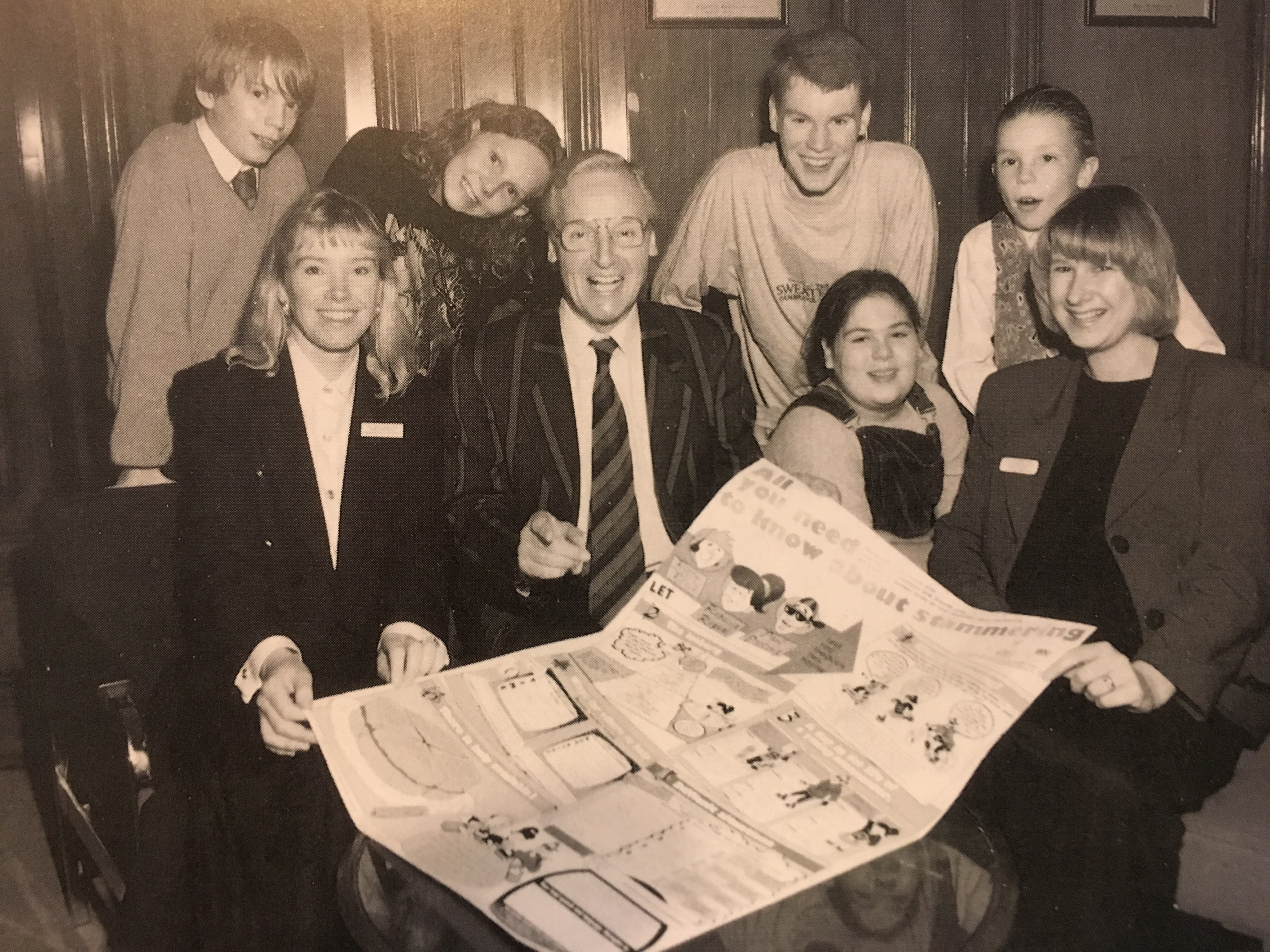 Nicholas's backing was invaluable to our work – he was the public face of our first-ever educational colour poster aimed at school children, which we launched in 1994; he spoke at the launch of the British Stammering Association, after the charity changed its name from the Association for Stammerers in 1995; and he was a key presence at the BSA reception held at Number 10 Downing Street in 2009. More recently, Nicholas was set to do an interview with the Stamma editorial team for the new website. He was a great supporter of the BSA, always open to helping out however his schedule would allow.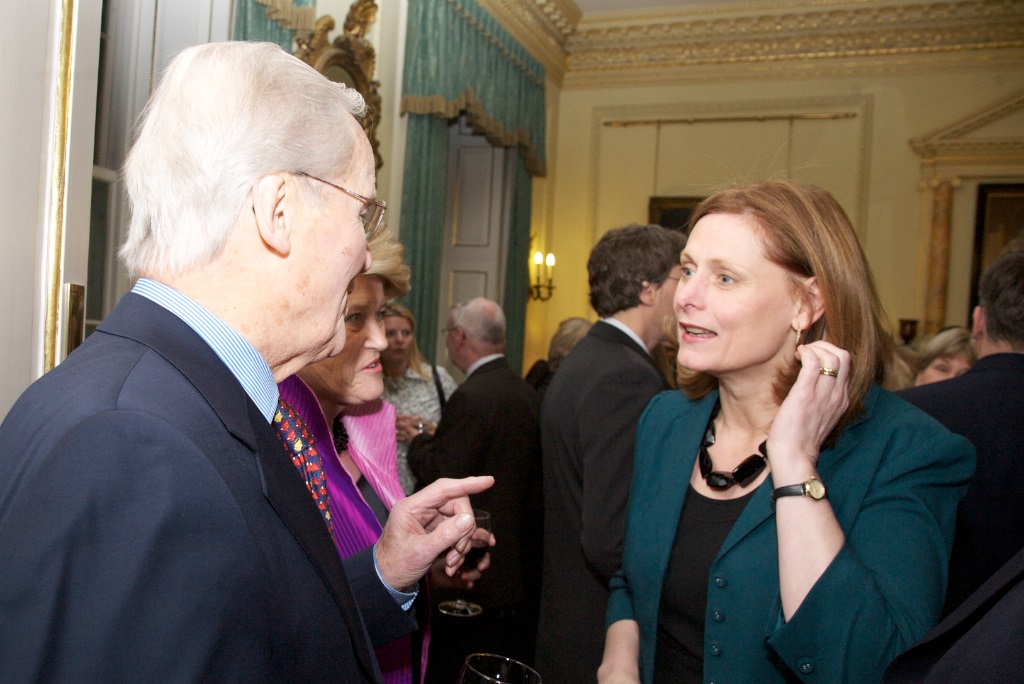 His openness in discussing his own experience no doubt proved a comfort and inspiration to many.
Nicholas is probably best known for anchoring Radio 4's long running panel show 'Just a Minute'. He hosted the show for over 50 years and his impressive ability to referee panellists as they attempt to talk "without hesitation, repetition or deviation" made him a broadcasting icon. Listeners might not have known that Nicholas had a stammer and indeed, a few might assume that having a stammer might dissuade someone from pursuing a career so dependent on speech, but as his varied career has shown – from ship-building to the stage – Nicholas was a determined individual with many talents. 
Nicholas spoke openly of his experience of having a stammer (read the chapter in his autobiography at Google Books here) as well as being dyslexic, left-handed and seeing a psychologist early in his career. His openness in discussing his own experience no doubt proved a comfort and inspiration to many as well as opening up discussions about neurodiversity and difference in UK homes. 
Thank you Nicholas, you really were one of a kind and the world is less rich without you. 
Our thoughts go out to Nicholas's family, friends and colleagues.