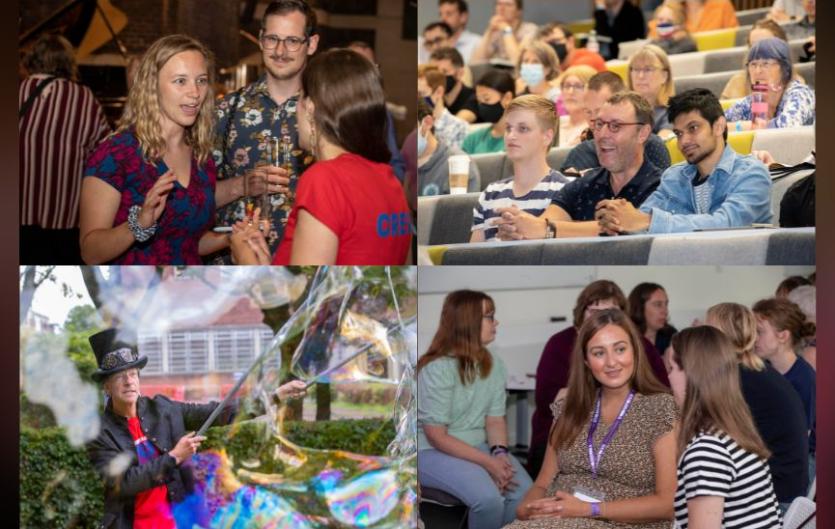 We're looking for a stammering group to help organise and shape our next STAMMAFest conference in 2024. Could it be you? 
Last August, hundreds flocked to Liverpool from all over the world for our first conference since the pandemic. It was a life-changing experience for many — a place where people could find community, make new friends and feel confident with their stammer.   
Now we want to do it all over again. We're looking for a group to come forward and help organise the next STAMMAFest 2024.
Who are we looking for? 
We're looking for an ambitious stammering support/self-help/social group with a brilliant community spirit who are up for a new challenge. Our conferences are made possible, ever since our very first one back in the 90s, thanks to the amazing groups who come forward to stage them. 
Last time round, Paul and Dean from STAMMA Striders, our fabulous walking group in the North, answered our call and put together an incredible organising committee that made STAMMAFest 2022 a huge success. 
It needs commitment and dedication, but the payoff is immense. You won't be left to organise it alone — STAMMA will support and assist you every step of the way.
Organising STAMMAFest Global in Liverpool was hard work but very rewarding, and allowed us to meet so many great people. Oh yeah, we had some laughs along the way too!
Paul & Dean from STAMMA Striders
Are you in, or do you run, a stammering group? Do you love organising events? Would you like to make a real difference to the stammering community? Then get in touch, we'd love to hear from you. 
If you are interested, email Paul & Dean at stammafest@stamma.org So far we've only had one application so get in touch. If you're in a group, why not suggest it to the group leaders and see what they think?
Read what Abi, Hanan, Tash and Mikey got out of last year's event in our article 'My STAMMAFest 2022' . Get a taster for what conferences are like — watch a video from last year's event and look at view our photo album below.