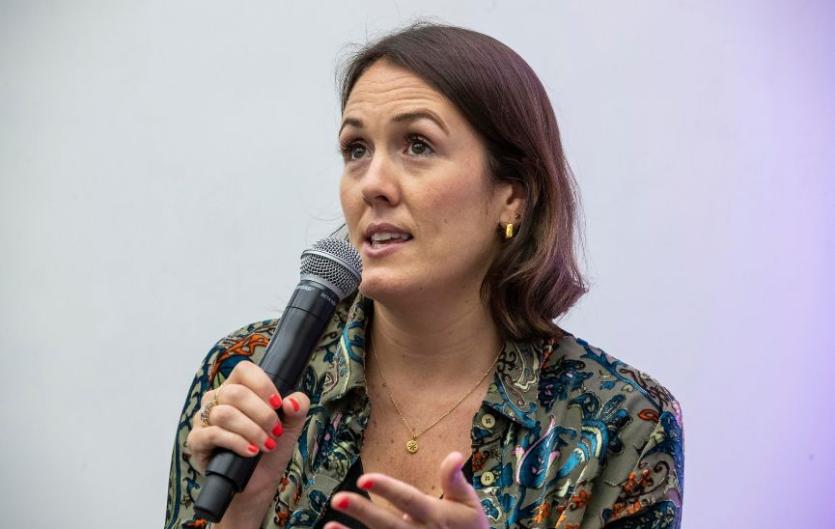 19th April 2023
Introducing our brand new patron, the bestselling author Hannah Tovey.
We're delighted to welcome Hannah, who joins our roster of great communicators who stammer. 
Hannah's debut novel, The Education of Ivy Edwards was a number 1 Amazon Bestseller, an Apple Books Summer Essential, and Heat Magazine's Read of the Week. 
Hannah took part in a mesmerising discussion with other creatives who stammer called 'Is there beauty in stammering?' at our STAMMAFest Global conference last year. The panel included writer & poet Owen Sheers, musician JJJJJerome Ellis, actor, podcaster, rapper and STAMMA patron Scroobius Pip, and artist Paul Aston. Here, she spoke passionately about her own stammer and how it shaped her work.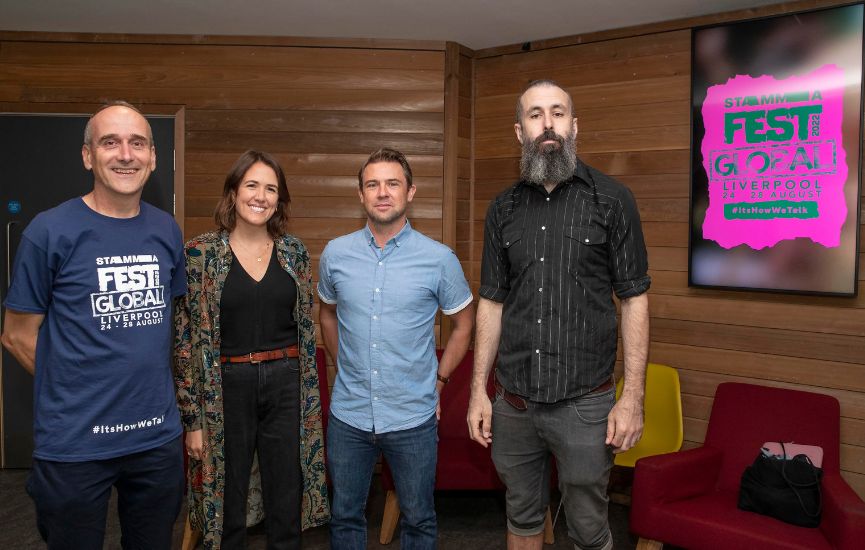 Hailing from South Wales, Hannah grew up in Hong Kong and now lives in Southeast London with her husband, where she misses Llanelli beach, her mother and cockles. She has recently completed her third book.
Hannah said, "I'm immensely proud to be working with STAMMA, to connect with, celebrate and support those in the stammering community. I know that openness, individuality and diversity are front and centre of STAMMA's mission and I'm excited to join their brilliant cohort of patrons".
Jane Powell, CEO of STAMMA added "We're delighted that Hannah is joining our team of patrons; another brilliant communicator, who has a stammer. Having a stammer has led many of our greatest communicators to have a facility with words and an often-unnerving insight into human behaviour. And as someone who is able to mask their stammer, yet talk about it, she is helping us send the message to thousands of people across the UK that acknowledging their stammer is OK ".
Hay Festival 2023
Hannah will be appearing at Unspoken: The Secret Power of Stammering, our event at Hay Festival on 1st June (book your place). She'll be joining fellow patrons, authors Margaret Drabble and Owen Sheers, as well as the poet Zaffar Kunial, to discuss how a different kind of speech can give a different kind of voice.
Our patrons
With her appointment as STAMMA patron, Hannah joins the aforementioned Margaret Drabble, David Mitchell, Owen Sheers and Scroobius Pip, as well as the broadcaster and former MP Ed Balls, former Scottish international rugby captain Kelly Brown, sporting agent Jon Smith, businessman and broadcaster Arwel Richards, Baroness Janet Whitaker of the House of Lords, and renowned osteopath James Davies. Read about them on our Who We Are page.