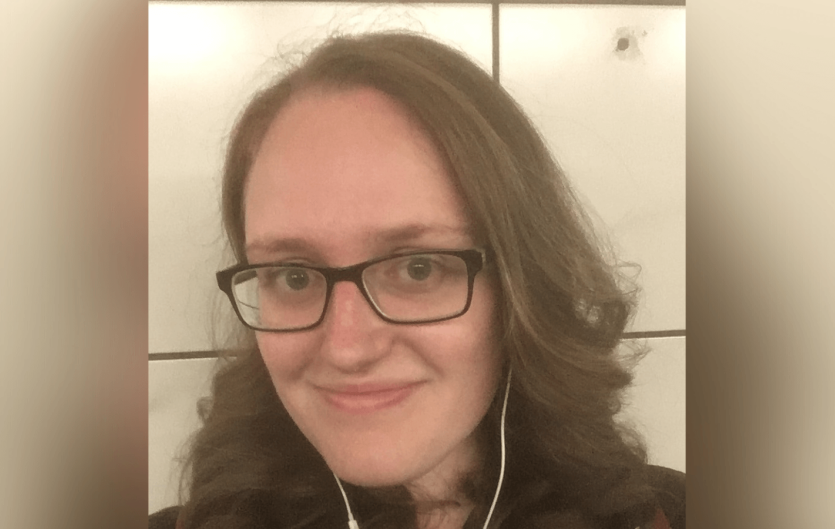 9th December 2021
Celebrating the life of one of our community's strongest voices and advocates.
It is with immense sadness and grief that we have to announce that Lynne Mackie, who was at the heart not just of the STAMMA family, but the international stammering community, has passed away aged 30. Here we celebrate her life with tributes from friends far and wide. But we haven't just lost a friend; we've all lost something far more than that.
Lynne: Her life
Lynne was born in Edinburgh in July 1991. Attending an event in her formative years would set Lynne on her path:
"When I was 15, I joined a youth drama project run by the British Stammering Association (BSA, now STAMMA) where — for the first time — I was suddenly surrounded by people who stammered," she told us in an article for Your Voice. "I could finally let my personality out and act big, in a situation where I knew I was safe and surrounded by people who wouldn't judge me."
Lynne went on to gain two Masters degrees in English Literature & Classics and Information & Library Studies, spending a year studying in Ireland and the USA. With broadened horizons, Lynne became more and more involved in the stammering community, travelling the world attending events and gaining new friends wherever she went. But that wasn't enough for Lynne; she wanted to make a difference for others who stammer. She started doing presentations and running workshops at our open days and conferences as well as international events. She set up her YouTube channel 'StammerOn' to raise awareness and challenge perceptions, and led sessions at local support groups.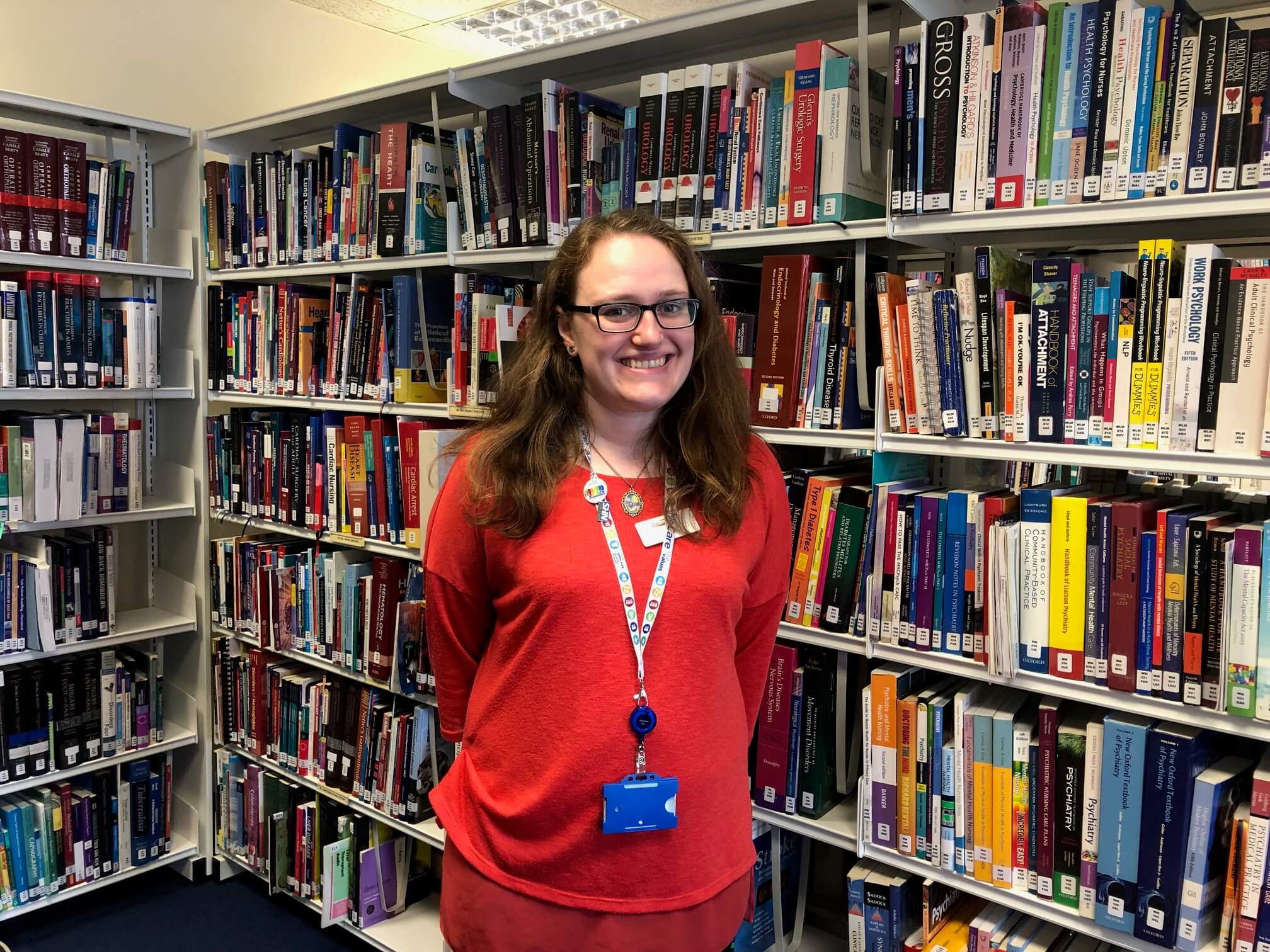 It didn't end there. Whilst working as a Specialist Librarian at Barts Hospital in London, Lynne somehow managed to find the time to volunteer as a STAMMA Trustee a committee member of the Scottish Stammering Network, and a board member of Stamily, the international stammering community. Her ambitions were grand, as she explained in an interview with Tom Scharstein from the World Stammering Network: "My goal is to use all my links with these organisations so that we can all work together, towards this shared goal".
Yet this still only scratches the surface of what Lynne did for our community, as you'll see from the following words and memories from those who knew her. Let them demonstrate how passionate Lynne was; how much she did and what she achieved; how much she meant to us all and what a loss to the stammering world her passing is.
Memories of Lynne
Patrick Campbell
I'm fortunate to have known Lynne for the last 10 years. I met her at one of my first stammering events, a European Youth Week in 2011. I was nervous at first but Lynne's generous and friendly personality, coupled with her beautiful Scottish accent and sense of humour, welcomed me and put me at ease. Our lives would be interlinked, and friendship grow, as we both went to stammering events over the years, Lynne lighting the way and inspiring many. She was an advocate for all stammerers, particularly helping young people, women and LGBTQIA+ individuals. 
One particularly bright memory comes to mind. A BSA youth weekend in 2015 where 15 young people who stammer came together to share, learn together and have fun. Lynne was there at the centre that weekend, encouraging, supporting, leading, inspiring. We were playing 'Spoons', a card game involving a rapid reaction fight over spoons. Lynne was a mean Spoons player; there's some beautiful footage of her in the race for the final spoon (see the video below). The beauty and joy on her face; the camaraderie of the group around her. It is how I wish to remember this phenomenal woman.
Sophie Mitchell
I will remember Lynne as an absolute force in our community: a woman filled with courage, compassion and kindness at all times. I always had the sense that everyone who met Lynne was equally touched by her warmth and ability to engage anyone in a conversation. She was so passionate about the work we do as a community, always advocating for the experiences of people who stammer, even when she was in hospital. 
I'll always be filled with admiration for her — she was a fantastic asset to our community, especially for other women who stammer. More than that, I'll remember her as the person I laughed with at the BSA youth weekend, made moves with on the dancefloor at the BSA Cardiff conference, or made too much noise with in a bar because the staff gave us free shots. She is gone too soon and has left a huge hole in our tribe, but I will forever feel grateful to have known her.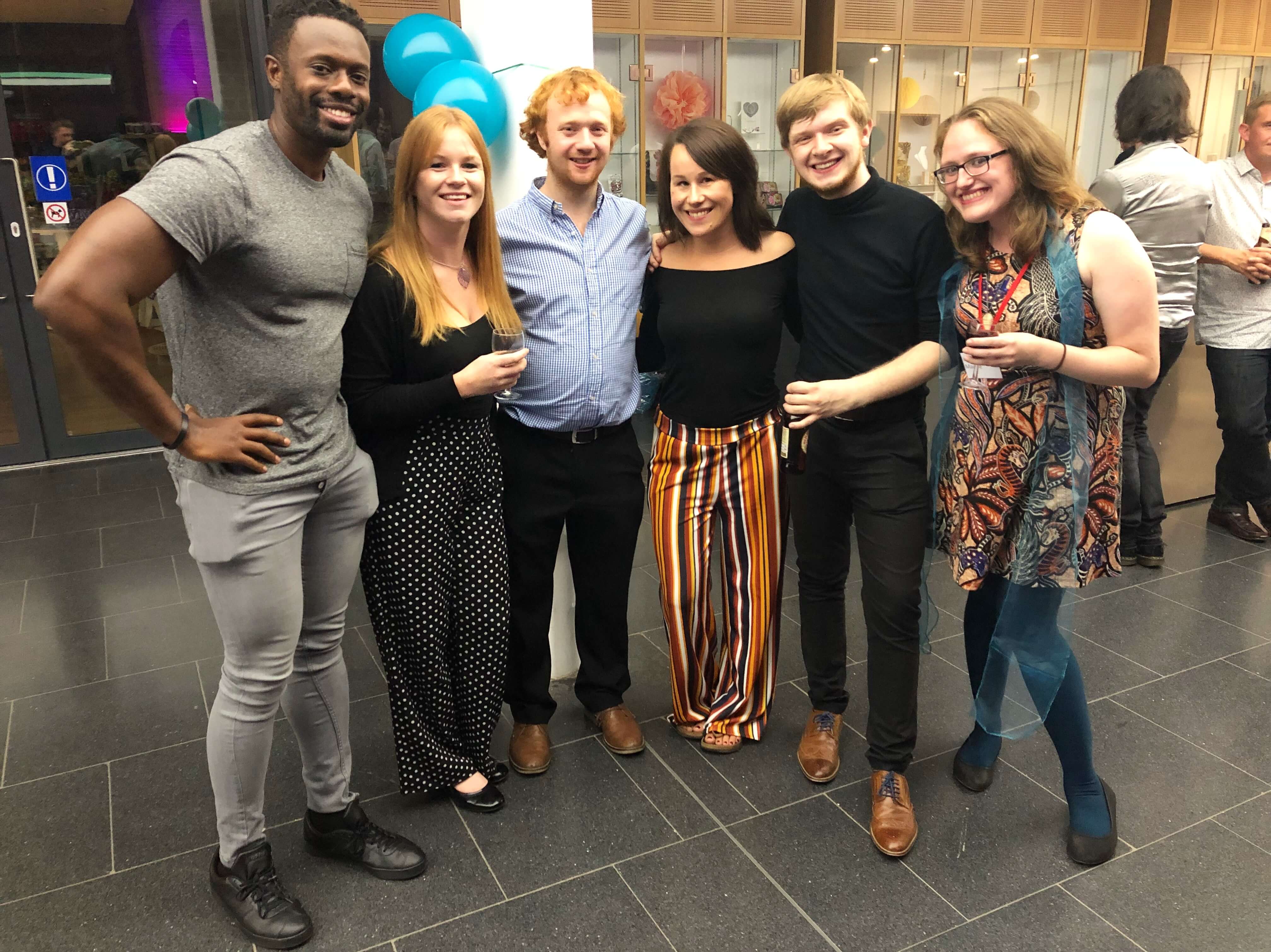 Vicky Dineshchandra
Lynne was the shining star of the stammering community, ever so welcoming and forever smiling. Always the role model, Lynne was unashamedly proud of who she was. It's safe to say we all wish we were a little bit more like her. And whilst she rests in peace, let's not only keep her in our thoughts but in our everyday actions, to be a little bit more like her: warm, humble and brave, for our friend Lynne. 
Lynne was the shining star of the stammering community.
Christine Simpson
Lynne was totally committed to everything she did. Her range of talents at the Cardiff conference that I co-organised were legendary, leading improv workshops, making amazing decorations for each table at the Saturday dinner and sticking with me through a three-hour meeting as we had a task for the conference we had to finish that day.
With an interest in drama and theatre, Lynne was a talented actor and writer too, and I saw her perform a play she wrote, called 'Internal Dialogue' (you can watch Lynne's performance). She was wonderful and so was the play.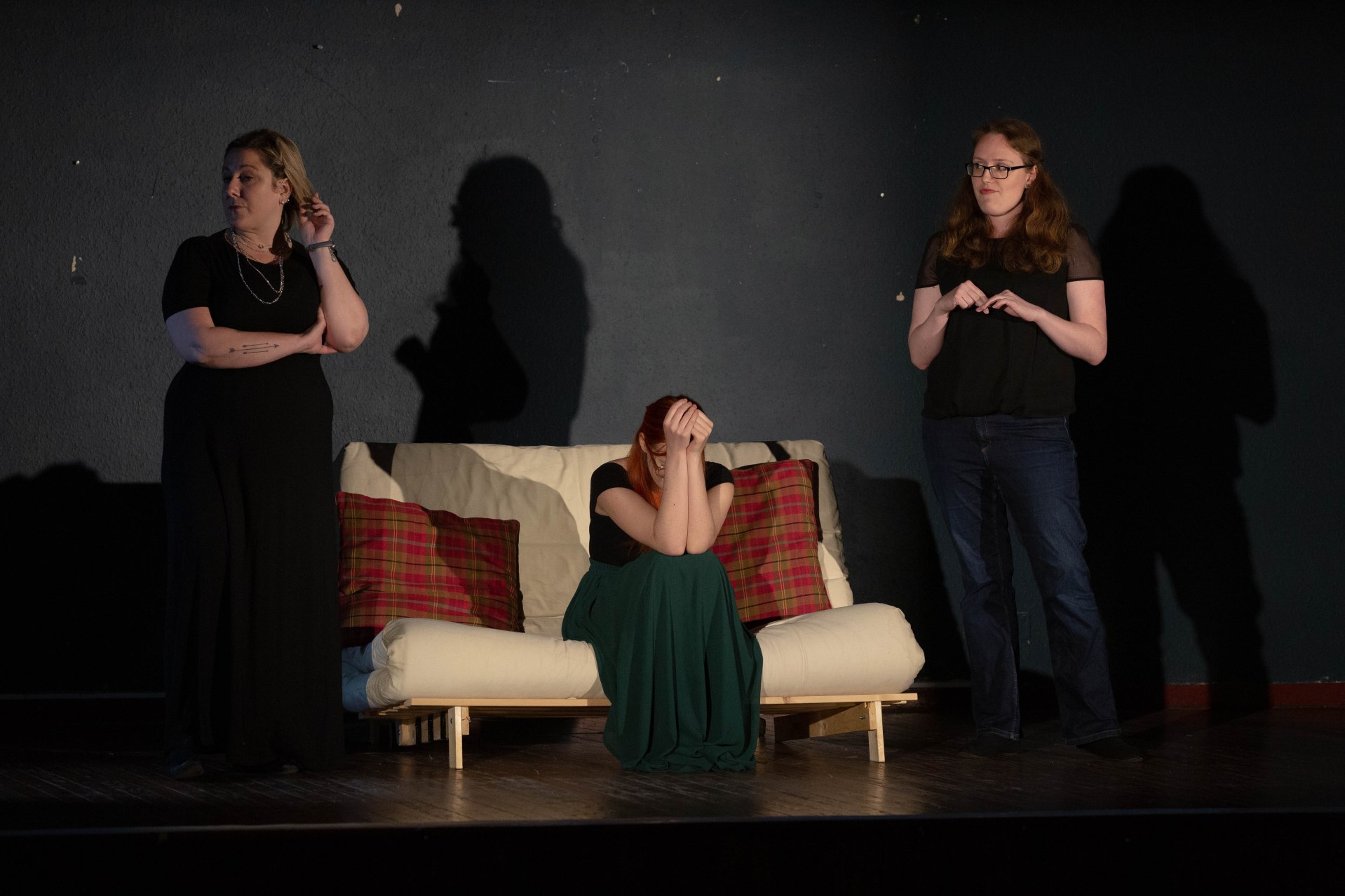 Jessica Irwin, Script to Performance
I am still in disbelief that we have lost the lovely Lynne Mackie. She was an incredible, inspiring, fearless person with a massive kind heart. Paskell Méal and myself were honoured to have her write and perform Internal Dialogue in our production of Theatripy in 2018. I will wholeheartedly miss Lynne and regret not seeing her more often. She was an incredible writer and performer, a talented, kind loving soul who was taken from us too early.
Mikey Tose
So many of us in the community knew Lynne and all she had achieved for the awareness and support of stammering. I first met Lynne in 2016 when she invited me up to Newcastle, where she was gathering feedback for a phone app to help people who stammer (Ed: Lynne was also a research intern at Newcastle University that year, helping with the app's development). I found her to be warm, funny, engaging and very intelligent. We were next to meet up at the BSA conference in Manchester that Autumn. Again, her passion to be a very active member of our community shone out and she was indeed part of a merry band of 2am stop-outs after the gala dinner. 
She very much made a lasting impression on our community as a member, a Trustee, role model for women and a performer. We will all remember Lynne and her big smile in our own way and I'll be remembering her the next time I ride the metro over the Tyne to Newcastle City Centre.
Ronan Miller
Lynne was wonderful. I was lucky enough to meet her a few times and corresponded with her occasionally. I have a particularly vivid memory of talking at an event with her. I was very nervous and her presence was so helpful and so energising. I loved her talk at that event and loved the opportunities that I got to hang out and share time with her. I don't have the words to describe the sadness I feel. Lynne, you are special and you will be missed.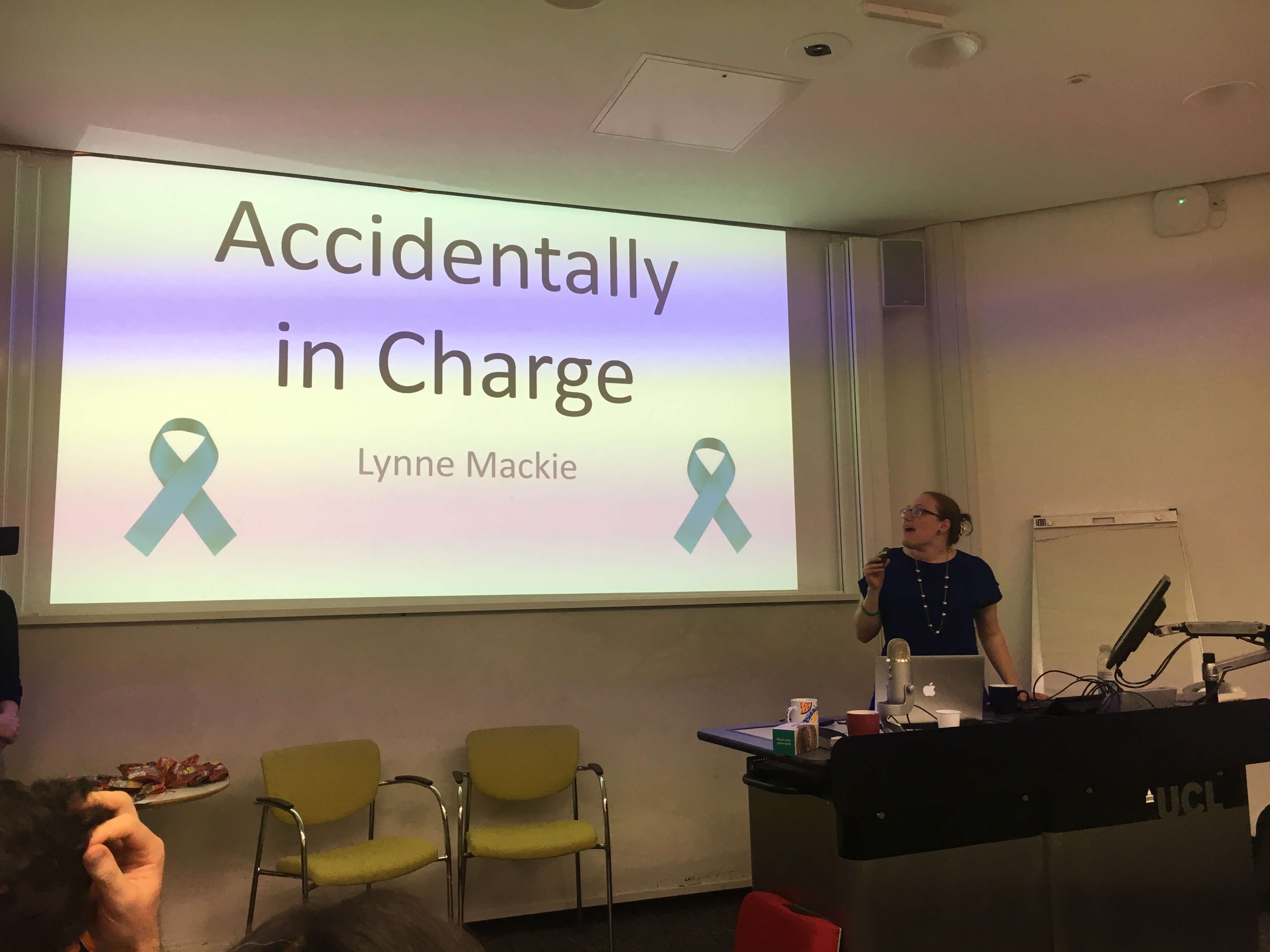 Paul Roberts
Lynne was one of those people for whom no obstacle is too big, no challenge too great, and she had the wonderful character to bring people along with her. But she also had the grace and thoughtfulness to know when to change direction and exactly how to approach things. There's a big Lynne-shaped hole in the stammering community.
Daniele Rossi
I met Lynne at the 2016 ISA World Congress in Atlanta and we instantly connected over our mutual love for graphic novels. After the conference, I asked Lynne to be a guest on my podcast 'Stuttering is Cool' talking about Porky Pig, and knowing her love of the stage, I invited her to voice the character of Queen Elizabeth in my King's Speech parody. She also gave me a lot of valuable information on how to best portray characters who stutter, as well as female characters, when researching for my next Franky Banky book.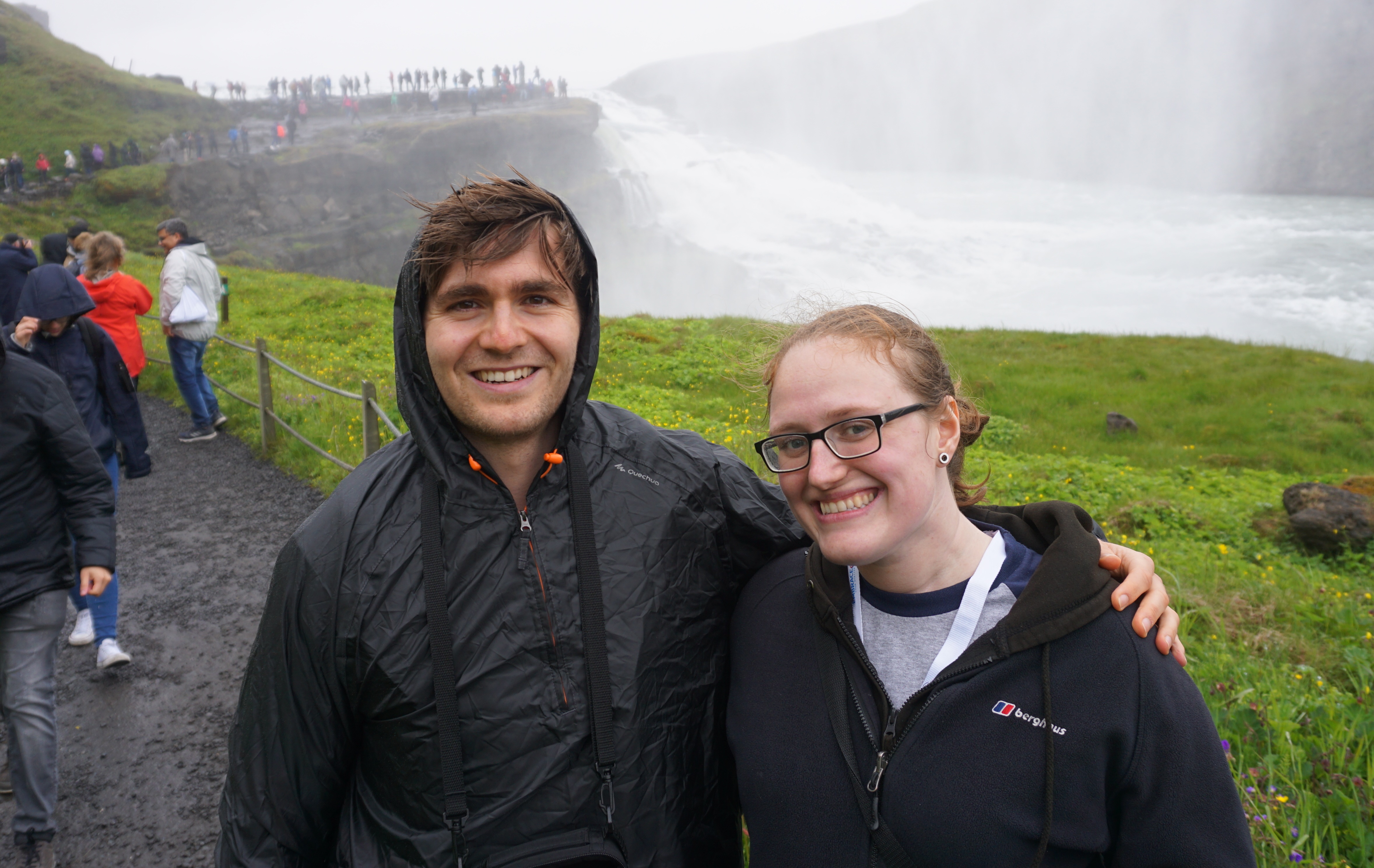 Steven, STAMMA
With her YouTube channel 'StammerOn', Lynne wanted not only to raise awareness but to challenge society's perceptions of people who stammer too. With it she did just that, presenting to the world someone who is articulate, funny, intelligent, bold, confident and engaging…and just happens to stammer. She also did that in the Bridgerton episode of our podcast 'Around The Block', on which we were lucky enough to have her as a guest before her diagnosis. Several times throughout the recording, Lynne made co-presenter Gemma laugh so loudly that we had a real problem with the sound levels. Do have a listen — Lynne's passion shines through.
Jane Powell, STAMMA CEO
Lynne inspired people around the world — an inspiring legacy. Her premature death is a real loss to the stammering community and heartbreaking to all who knew her.
Final words
To end this piece, we turned to the articles Lynne wrote for us to find words we think she would want us all to take away. In her article, 'When compliments aren't helpful', Lynne's contribution for our Find The Right Words campaign, she urged us to stop seeing speech fluency as the be all and end all: 
"Being fluent does not equal being interesting. Whether I'm fluent or not is irrelevant. My goal is not to be fluent. It's to be heard... Let's stop reinforcing the idea that fluency is the most important thing."
In another, 'Giving presentations', Lynne describes how she felt upon being asked to present at one of our events for the first time:
"But then I was asked to do a presentation at a BSA Open Day. Apparently, in the act of throwing caution to the wind and allowing myself to act the fool, I'd made someone think I was capable. I still didn't feel capable. But… if they had seen something in me and thought I was good enough to do it, then should I trust their judgement over my own fear?
'And thus my personal mantra, which I still uphold to this day, was born: If someone else trusts that I can do something, then maybe I can. By the mere act of asking you to contribute, they're stating that they think you have something worthwhile to say, and that you'll present it in an engaging way.
'But can you do this if you stammer? Of course you can!"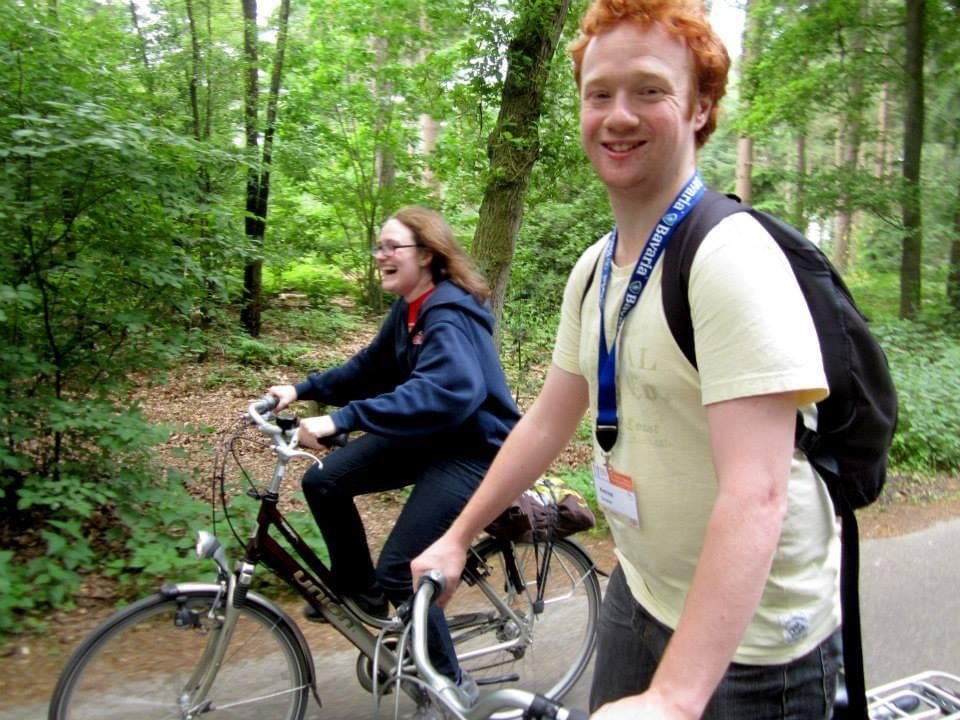 Lynne's love of theatre inspired young people who stammer to follow their artistic dreams. To honour her, we've teamed up with Stamily and the Scottish Stammering Network to set up a fund in Lynne's memory to support young people who stammer in the arts and theatre. You can donate online to the In Memory of Lynne Mackie JustGiving page.
Stamily have also set up a tribute page where you can submit your own written memories of Lynne.