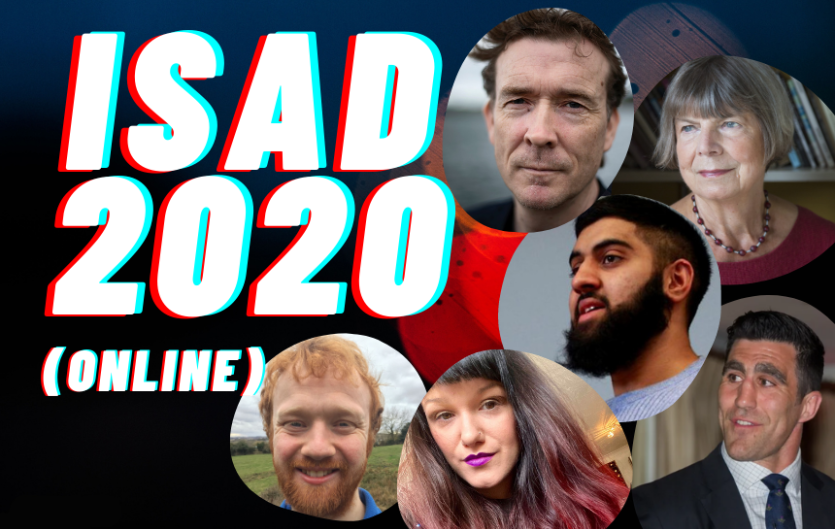 22nd October 2020
Happy International Stammering Awareness Day 2020!
Firstly, our free webchat and helpline service is going to be open all day, from 10am until 8pm. Our volunteers are ready to chat if you need support or just want to talk. Get started with the webchat by clicking here, or call our helpline on 0808 802 0002.
We hope you like the Find The Right Words campaign we've just launched, and are so inspired you fancy moseying along to some of the online events we've got coming up for ISAD. Do, you are very welcome. You'll need to pre register first (don't just turn up!).  
Use our Social media assets
We've got some downloadable banners, pictures and frames you can use for your Twitter, Instagram or Facebook accounts. (These are no longer available).
Online events
The Big Event, Thursday 22nd Oct, 7:30pm-9pm 
A legendary team of Stamma trustee Naheem Bashir and former trustee Abed Ahmed are putting together a panel of speakers, including Musharaf Asghar (Channel 4's Educating Yorkshire), Scottish rugby star and new Stamma Patron Kelly Brown, Claire Norman (founder of the Stammerers Through University Consultancy) and Patrick Campbell (co-editor of Stammering Pride & Prejudice: Difference Not Defect), for a night of discussion. 
This event has finished.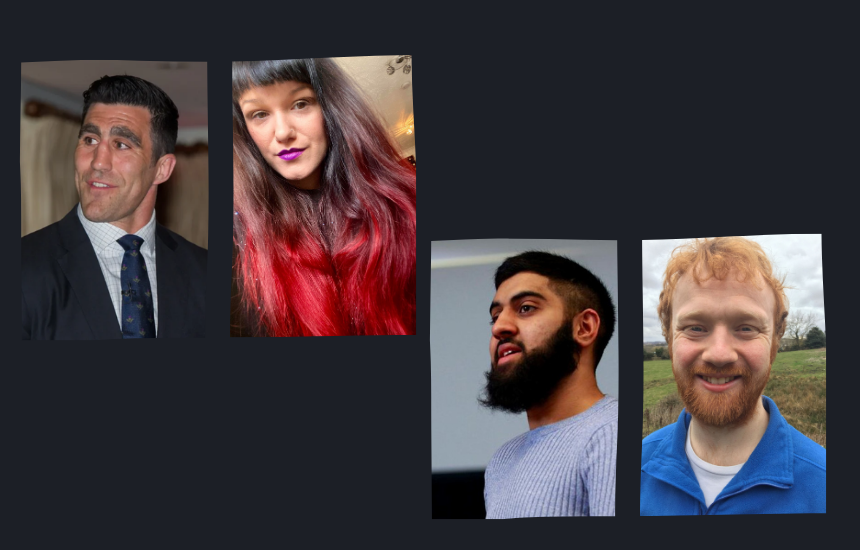 Specialist Workshops
Changing public perceptions of stammering, 9:30am-11am 
A workshop for qualified and student speech and language therapists (SLTs), discussing the role of the SLT in changing public perceptions and understanding of stammering. 
This event has finished.    
Help! I don't know what to say (or not say) to my child who stammers, 11:15am-12:45pm
A friendly, informal workshop for parents of preschool and primary school children who stammer, offering the opportunity to meet with other parents and with speech and language therapists to discuss experiences of talking (or not talking) about stammering at home. 
This event has finished.
Working with, teaching, and employing people who stammer, 1pm-2pm 
A seminar for employers, educators, HR professionals and managers about ways to create an inclusive environment for people who stammer at your workplace, school, uni or institution. 
This event has finished.
If you missed it...
Last night we held a special event featuring two of our Patrons: 'David Mitchell & Margaret Drabble in Conversation'. Thanks to everyone who came along on Zoom. We recorded the whole thing, visit our Videos page.
Other ISAD events
There are several other events on and around International Stammering Awareness Day that aren't being organised by us, including:
Employment skills events
There are several online employment skills events taking place over the ISAD week. These events have now finished.
'My Beautiful Stutter' film online screenings
Special online screenings of the brilliant award-winning documentary 'My Beautiful Stutter', featuring a Q&A with the filmmaker Ryan Gielen, are being shown at multiple times on International Stammering Awareness Day (22nd October). Find out more and buy tickets by clicking here.