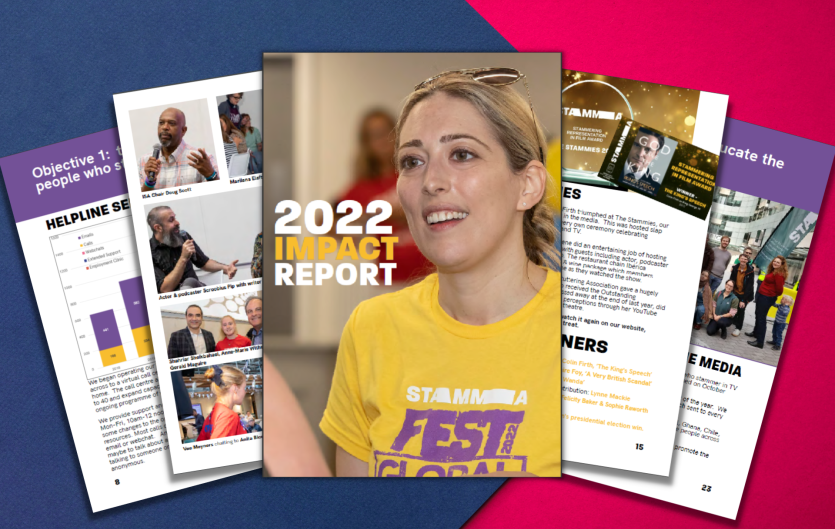 20th March 2023
2022 was a memorable and at times ground-breaking year for STAMMA. Read all about it in our Impact Report.
Over the year we staged the first ever award ceremony for stammering in film, TV and the Arts, the Stammies; we got the first ever stammering advert into cinemas; we delivered our petition for better media representation; and launched the 'It's How We Talk' poster campaign. The icing on the cake was of course our eagerly anticipated conference STAMMAFest Global, which was a smash.
Open our 2022 Impact Report (pdf) and read all about what we did to meet each of our core objectives. Find out about our fabulous fundraisers, our Employment Service, our goals for 2023, and more.
Join us and be part of it
We've got big plans for this year. Become a STAMMA member for free and we'll keep you updated with all our activities and ways you can make a difference for people who stammer.
Want to run for Team STAMMA and help raise money? See what 10K and 10-mile runs you can sign up for.
We rely on donations to support, empower and fight for people who stammer. Please make a donation and help us carry on this work.