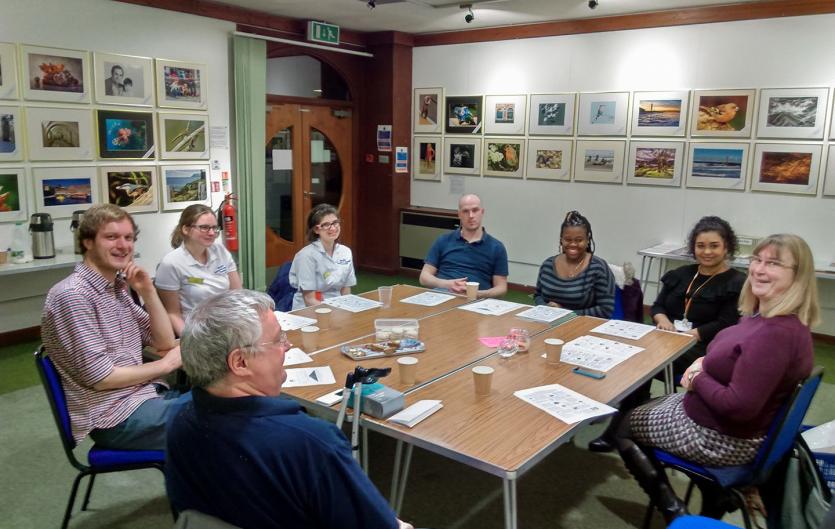 This is a group run by and for people who stammer.
Times and venue
Meetings are usually held on the third Thursday of the month, from 6:30pm to 8:30pm at various venues within the Grimsby, Cleethorpes and Scunthorpe area, but extra ad hoc events may be organised. 
Contact
Email Christine on christine.handsley[@]yahoo.co.uk
Phone: 07774052206
Join their Facebook group.
Notes
Christine says, "Celebrate Talk is a group for people who stammer to celebrate communication and provide opportunities to support one another. Speech and Language Therapists offer practical support and guidance. 
We provide an open forum for discussion. There is a strong emphasis on respect for one another and different experiences and views held, together with a peaceful expression of views and ideas. Experiences shared should be treated in confidence. The open discussion space, gives equal value to all, without dominance of ideas, or promotion of personal preferences, values or commercial ventures. 
At meetings we enjoy:
•    mutual support
•    sharing personal experiences 
•    airing ideas 
•    being brave to try something new or extending boundaries
•    humour and fun
•    keeping up on developments in the stammering community and the BSA.

This has included engaging in speaking circles, discussing positive mental health, art workshops, games evenings, summer walks and picnics, Indian cooking, as well as Christmas and other socials. 
Meetings are arranged for adults but if children and their families express an interest in the group, special arrangements could be made to ensure suitability. Children would always have to be accompanied by an adult."