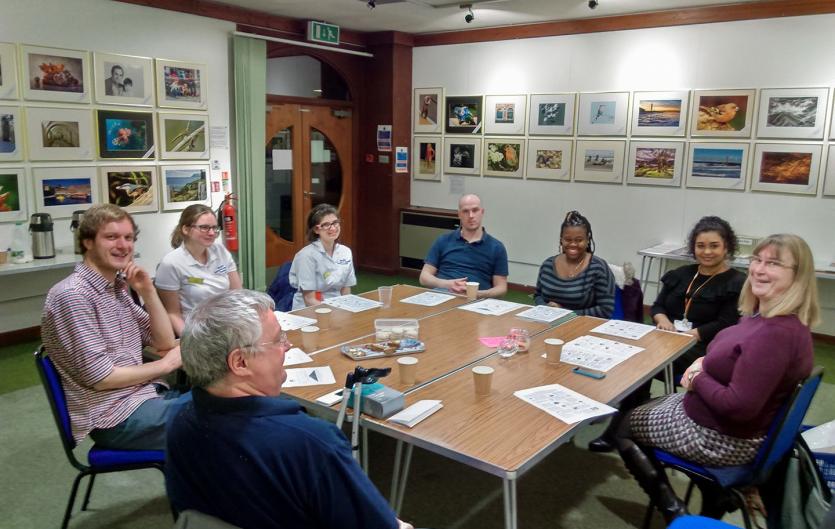 A shared space for anything to do with stammering, for people living around Grimsby, Cleethorpes, Scunthorpe and in Lincolnshire.
The group's vision is to provide a safe space for people who stammer to:
come together as a local community 
share experiences
offer mutual support and encouragement
celebrate communication and social activity
enjoy humour and fun
try something new or extend boundaries
engage in open discussions 
explore anything stammering related 
keep up to date with the wider stammering community
develop a platform for collectively raising awareness about stammering.
Member's comments
Group members have said:
"Everyone is listened to within the group and there is an opportunity to develop openness about stammering."
"The group reduces the sense of isolation which can be felt in relation to the experience of stammering."
"There is opportunity to talk together in a safe, non-judgemental, accepting environment."
Times & venue
This group meets fortnightly on Thursdays from 6.45pm–8.45pm in the Community space at Tesco Extra, Hewitt's Circus Retail Park, Hewitt's Avenue, Cleethorpes, DN35 9QR. Additional meetings and activities may be arranged. Some meetings might be held online using Zoom.
Contact
For more information, contact either Wendy or Christine using the details below: 
Email Wendy on ronaldsongrace@gmail.com or phone 07756571872
Or email Christine on christine.handsley@yahoo.co.uk or phone 07774052206.
Meetings are advertised on their Facebook group. You can follow the group on Instagram too.
Notes
Meetings are mainly for adults but arrangements can sometimes be made for under 18s. Children would always have to be accompanied by an adult. 
This group adheres to the STAMMA Code of Conduct for local groups, and meetings are organised within the framework of STAMMA's policies for safeguarding, data protection and health and safety. 
It is supported by Speech & Language Therapists who will offer practical support and guidance as requested and when possible.