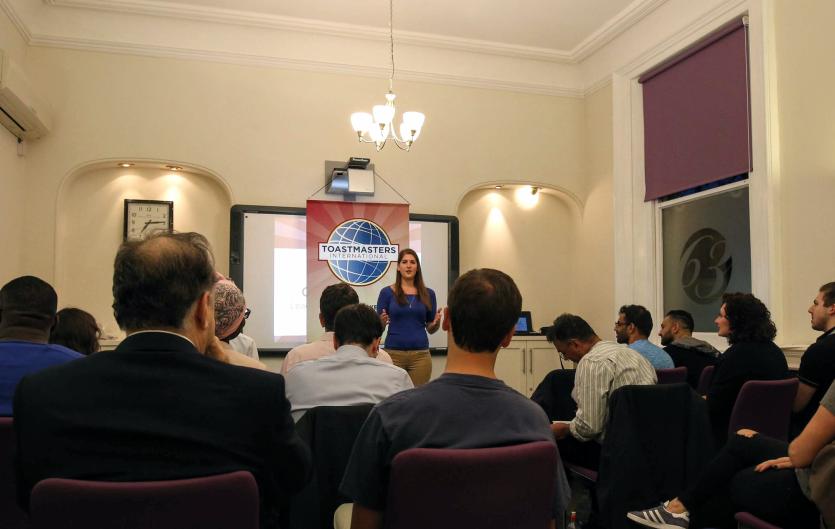 A free workshop for jobseekers run by the Kings Speakers Toastmasters group in London.
Kings Speakers is a Toastmasters public speaking group especially for people who stammer who have social anxiety. Thanks to a community fund from the National Lottery, they are putting on a one-day workshop to support active job seekers with limited means with the fundamental skills required for confident communication.  
When? Saturday 5th April, 9am-5pm
Where? 5 Richbell Place, Holborn, London WC1N 3LA
Cost: Free 
Organisers say, "Interpersonal communication and presentation skills are vital for career progression. Public speaking also ranks as one of humanity's biggest fears. We are here to help. 
'If you are struggling to find a job because you lack confidence due to your stutter or social anxiety and are motivated to work on your communication skills then this workshop could be for you.  
'The workshop will be led by two former Presidents of Kings Speakers, assisted by members of the club who have all shared the same struggle of having a stutter and social anxiety.   
'The workshop will be structured with the tried and tested framework of the Toastmasters system, starting off with simple exercises gradually building up to more advanced communication skills such as speech structure, body language, vocal variety and impromptu speaking. We will provide workbooks so attendees can refer to the material anytime they need to afterwards along with a certificate of completion. Participants will walk away feeling empowered, inspired and equipped with the communication skills essential for career success."  
Book your place
As this workshop is free of charge, spaces are limited and will fill up quickly. Fill out the application form at www.kingsspeakers.com/career-workshop to register your interest.