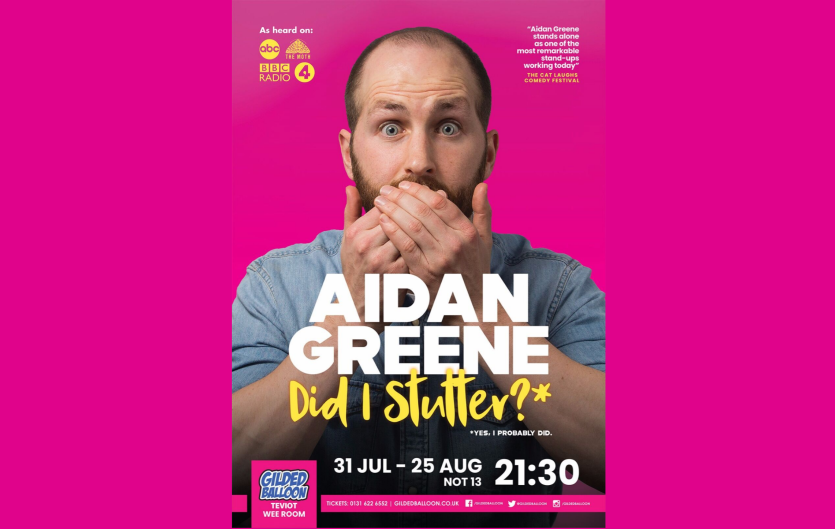 Don't miss 'Did I Stutter?', a show by award-winning comedian Aidan Greene at the Edinburgh Fringe Festival this summer. 
"I'm award-winning comedian Aidan Greene and I have a stutter. Let's clear up misconceptions you may have about it: from The King's Speech to bad dates to ancient Nordic cures, this comedy show will break down everything you thought you knew about this sexy, silent disability (and teach you some things you definitely didn't want to know!)."
Aidan Greene: Did I Stutter? (Presented by The Lisa Richards Agency)
Venue: Gilded Balloon, Wee Room
Dates: 31st July – 26th August at 9.30pm
"Aidan Greene stands alone as one of the most unique comedians working today." (The Cat Laughs Comedy Festival)
Tickets are available to buy from the Gilded Balloon website here.
Read about Aidan's experience with an unusual heckler in this article he wrote for our Your Voice section.