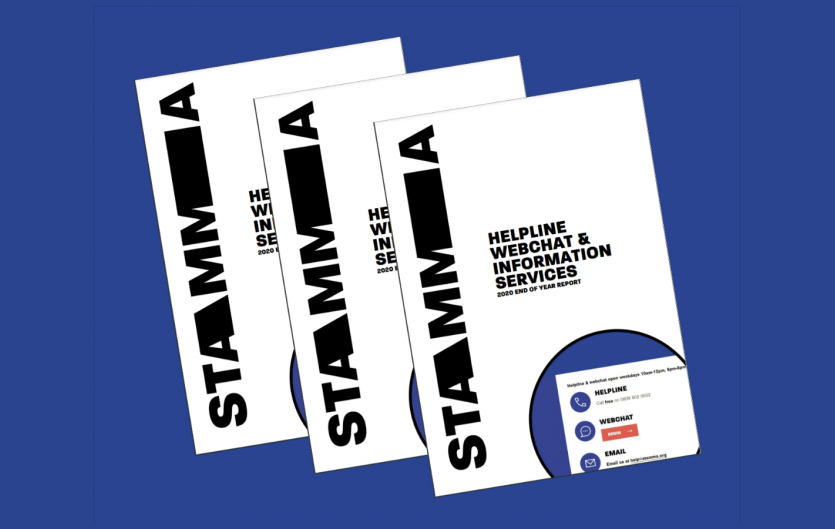 Read about STAMMA's progress and impact.
How are we doing and what difference are we making? Here you'll find various reports and documents showing the impact of things like our Information & Support Services, our events and workshops, our campaigning and more.
(If it's our annual accounts you're looking for, check out our Constitution & Finances page.)
2021 END OF YEAR REPORT
2021 was another packed year for STAMMA. Read about how we progressed our campaigns and services, and supported our members over the year in our 2021 End of Year Report. The finance report will be released soon.
STAMMA Music
Between March and June 2021, we ran our very first weekly singing workshop, in partnership with Chiltern Music Therapy. Read the STAMMA Music Report (pdf) and find out how it benefitted people who stammer.
ISAD 2021
In the period leading up to International Stammering Awareness Day (ISAD) on 22nd October 2021, we launched the campaign 'No Diversity Without Disfluency'. Read all about it in our ISAD 2021 Report (pdf).
Information Service 2020
Read the STAMMA Helpline, Webchat & Information Services 2020 End of Year Report (pdf) to find out out about the impact of our ever-growing support service.