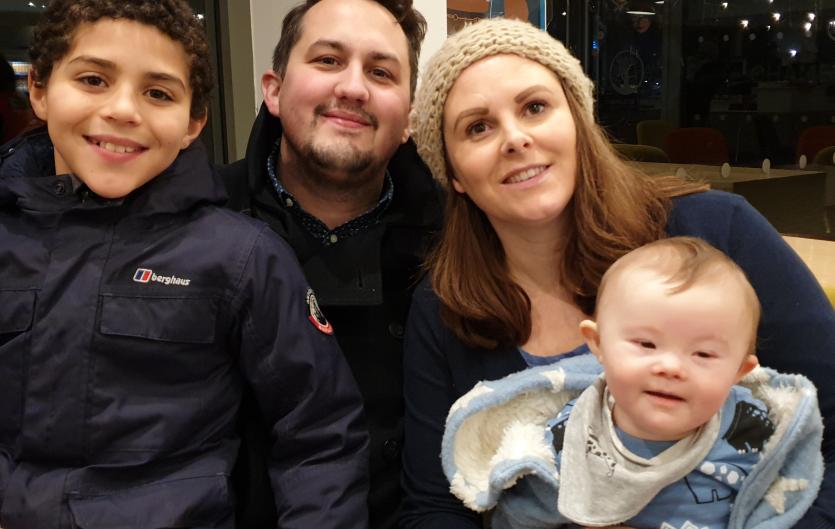 13th June 2019
Having children isn't easy for anyone, but what is it like bringing up children when you have a stammer? Adam Lovell shares his experiences.
My name is Adam and I have stammered since the age of 6. I have two beautiful children: my stepson Zak (10) and Grayson (10 months). 
Having a stammer and being a parent does have its challenges. For me it's not so much the everyday duties like waking up early to get Zak's lunch ready for school or changing Grayson's nappy (okay, I might struggle with this one!), but it's the internal worries and pressures a stammer brings to one's life. 
As a father I want to be seen as being confident and capable, not only to my children but to other parents around me. If my children are ill, I'll worry if I can explain their symptoms clearly to the doctor. If a parent comes over at one of Zak's football matches and starts talking to me, I don't want to come across as a nervous, unsocial, stupid person - all the things I know I am not. I love talking to people and I am not stupid! 
As a father I want to be seen as being confident and capable.
All these worries come from past experiences I've had as a child. I'm imagining a parent, teacher or healthcare professional saying, "You don't even know your son's name?!", or "No need to be nervous!". That kind of thing is very rare now but we know that past experiences, especially the bad ones, stay with you and you find yourself expecting the same from everyone. 
I have slowly learnt to manage this. It's still there in certain situations but for the most part I take it in my stride. My favourite time of the day is in the evening when I'm at home. My speech is definitely more relaxed at home. Reading bedtime stories can be a challenge some days. I read full novels to Zak (a chapter a night) and we both really enjoy it. Zak even congratulates me when I push past an annoying block. This is something that never ceases to amaze me; children are so accepting and it's such a shame some of us lose that level of acceptance and understanding when we grow up. Grayson is obviously not old enough to contemplate it yet but I know he will be just as accepting as Zak with regards to my speech. In fact, I believe that my children are going to be more accepting and understanding when they grow up in general because of my stammer and the fact that they have lived around it.
Worries
Do I worry if Grayson will stammer when he is older? Of course. This has been one of many worries throughout my life that I wouldn't have even thought about had I not stammered. I remember thinking about having children and if there was a chance they would stammer too as young as 13, along with other worries like getting married and having to say my wedding vows, or meeting someone who accepts my stammer and all the extra stress that comes with that.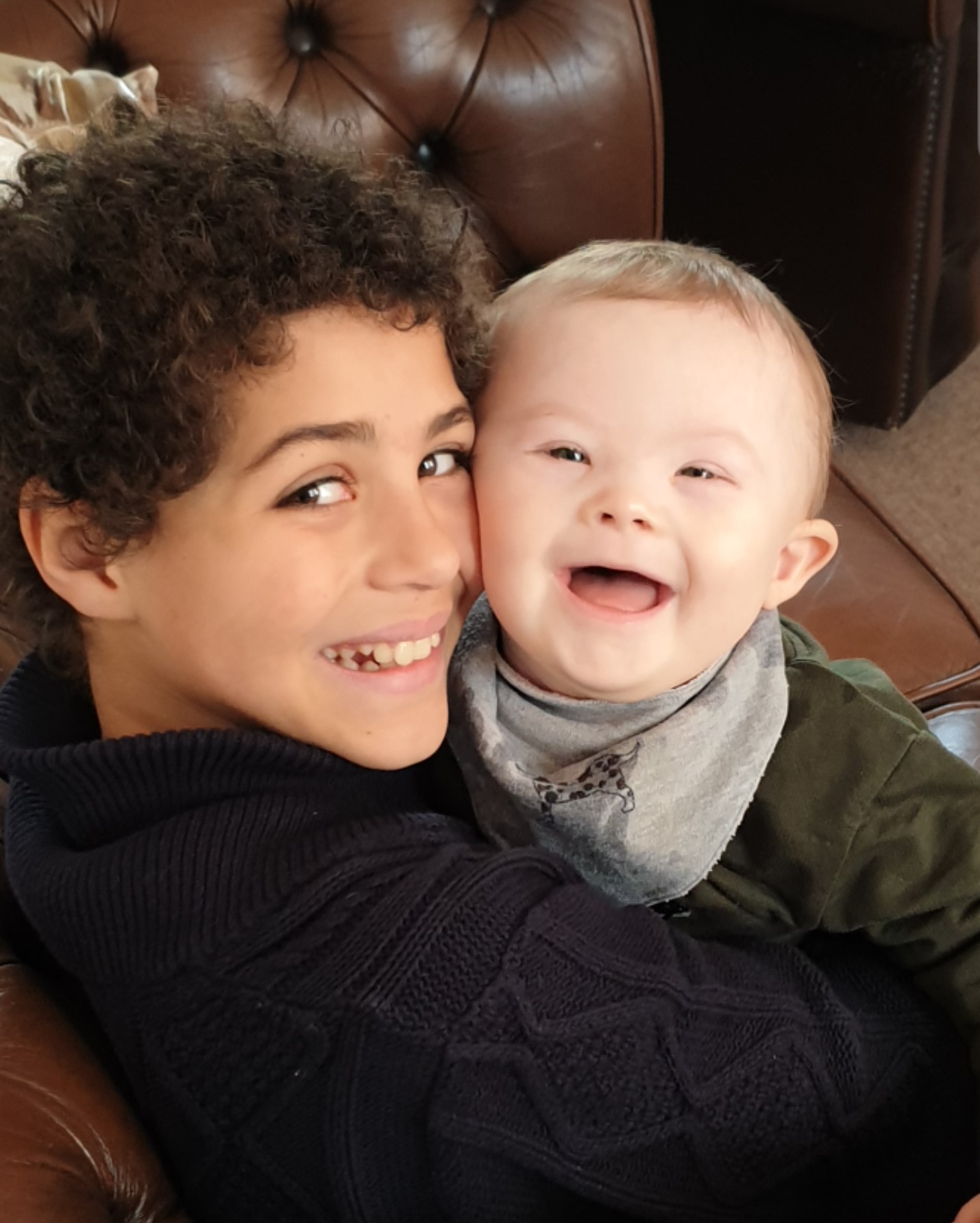 After Grayson was born he was diagnosed with Down's Syndrome. It was a very difficult time for all the family but I found myself worrying about Grayson's speech above all else. I know that children who have Down's Syndrome do struggle with speech development so I instantly started worrying. All stammerers know that living with a stammer can be isolating, stressful and downright debilitating and I definitely don't want this for my son.
I used to wish my stammer away, as I knew life would just be easier without it. To tell the truth I still do want it gone and I don't think that will ever change, but I do truly believe it has made me a better person. The massive amount of empathy, consideration for others and the desire to help those in need are all (I feel) because I have a stammer.
I believe that we should all help each other, because if you have no one then what's the point of this crazy thing called life?! Having a stammer has made me more understanding and accepting when it comes to other people and their differences. I can only teach this to my children and hope they will grow up kind and generous when it comes to helping others.
So guys, I leave you with this question...what positive things do you think having a stammer has brought to your world, as a parent? We can't cure the stammer but we can change the outlook to a positive one for sure and that's something I try to do every day.
If you're worried that your child may stammer too, or you're a parent looking for help, visit our For parents section or talk to us - phone our helpline free on 0808 802 0002 (weekdays 10am-12pm, 6pm-8pm).
There is more information about stammering and Down's syndrome on our Variations & complications page.