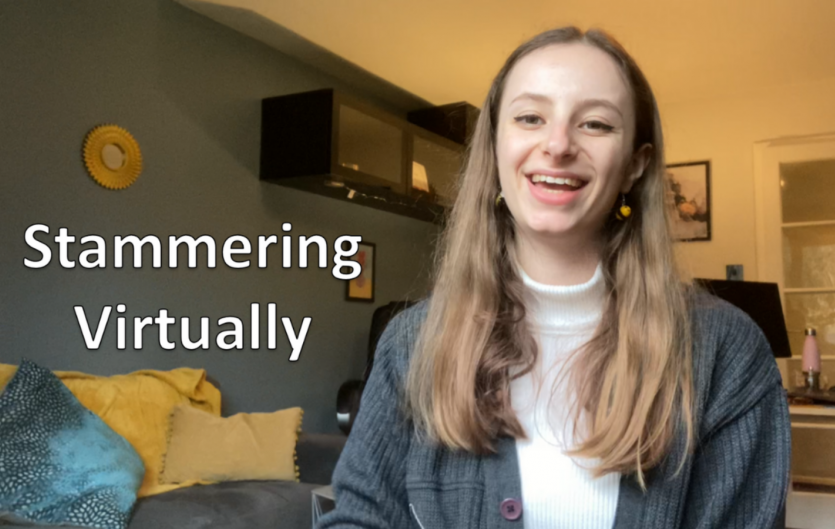 In her latest video, Tash talks about the difficulties of video/virtual meetings when you stammer.
EPISODE 5: STAMMERING VIRTUALLY
24th February 2021
Episode 4: Responding to Ignorance
8th October 2020
In her latest video, Tash talks about how she deals with people who laugh, comment or react negatively when she stammers. 
Episode 3: Meeting new people at University
21st September 2020
Tash talks about the frustrations and anxiety around meeting new people. For anyone starting University, or about to start, Tash also shares the things that have helped her, and explains how she deals with the question, 'Have you forgotten your name?'
Episode 2: Talking on the phone
7th September 2020
In her second video, Tash talks about the telephone and how hard it can be to use it. If you find it difficult too, see our Everyday Tips page for help with using the phone.
Episode 1
17th August 2020
In her first video blog, Tash explains the work that goes into speaking when you have a stammer. Watch it below.