Image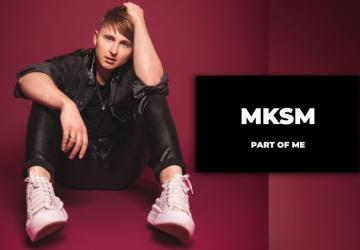 Friday 18th November 2022
18th November 2022
Singer/songwriter MKSM introduces his new song Part of Me, an uplifting pop anthem that describes his journey with stammering.
My name is MKSM (Maksim) and I am a queer singer, songwriter, violinist and activist from Berlin. I used to live in London for more than two years and played at two pride events in Cheltenham and Gloucester whilst there as part of my big Pride tour 2022.
I've been stammering since I was 4. I managed to conquer my fear of speaking and I've found a way to be able to say everything I want to even though not every word is perfectly fluent. It's been a long journey to self love.
This is the kind of song I wish existed when I was a teenager.
On my new EP 'Feelings of a Misfit' — my second — I wrote a song about my stammer called Part Of Me and would love to share it with you. You can watch it below.
This is the kind of song I wish existed when I was a teenager. The verses start off with sentences that every stammerer has heard from other people, like 'Think before you speak' and 'Don't forget to breathe'. This advice seems to come from a good place but never really helps, and the pressure grows with every piece of advice given. 
In the music video I wanted to show my story, and it includes pictures of me as child and a teen. But it also tells the story through Lara's eyes (the name of the girl in my video). 
The song is about accepting stammering as PART of who you are and learning to love yourself. This is how I found my voice. I really hope that it'll help others.
Visit MKSM's website to listen to more of his music. Follow MKSM on Instagram using @mksm.music and on TikTok using @MKSM.music