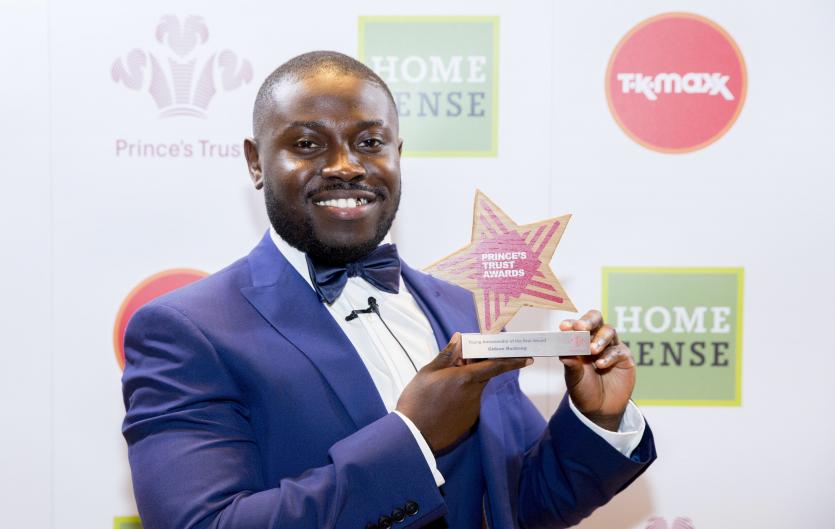 The Prince's Trust Young Ambassador of the Year Gideon Buabeng talks about the shame he was made to feel growing up, finding the strength and how a near fatal attack led to him becoming a youth mentor. 
All my life I've been ashamed of my stammering and I've hated it. It depressed me to the point that I wouldn't go out for a whole week if I had to meet new people. 
I got bullied in school and by my family and friends when I was younger. When I knew I was performing in school assemblies, I used to cry every night before going. I would tell my mum that I was sick but that only worked for so long. After a while she realised the real reason I didn't want to go. She signed me up for speech classes when I was about 10 or 11 years old, but I stopped going because I didn't see any progress. 
low point
The fear of speaking and meeting new people followed me through my secondary school years, 6th form and then university. My stammer shows up the most when I have to introduce myself to people. I stammer when I say my name — I found that the most embarrassing thing ever. How could I not even say my own name? It really broke my heart. I felt so low and so useless. I would avoid speaking to people I didn't know just so I didn't have to introduce myself and stammer on my name.
So many things I wanted to say and do and I couldn't because of my shame of my stammer. Something needed to give.
It would depress me even more because I'm a bubbly guy and love meeting and networking with new people. I would call myself hurtful things and hate myself so much — why was I born with this, why me?
What makes having a stammer that much worse is because it's invisible. You can't physically see it, so I would try my utmost to avoid saying words and speaking if I knew I would stammer. However, overthinking it made me stammer more, which would lead me to feeling worse than I originally did.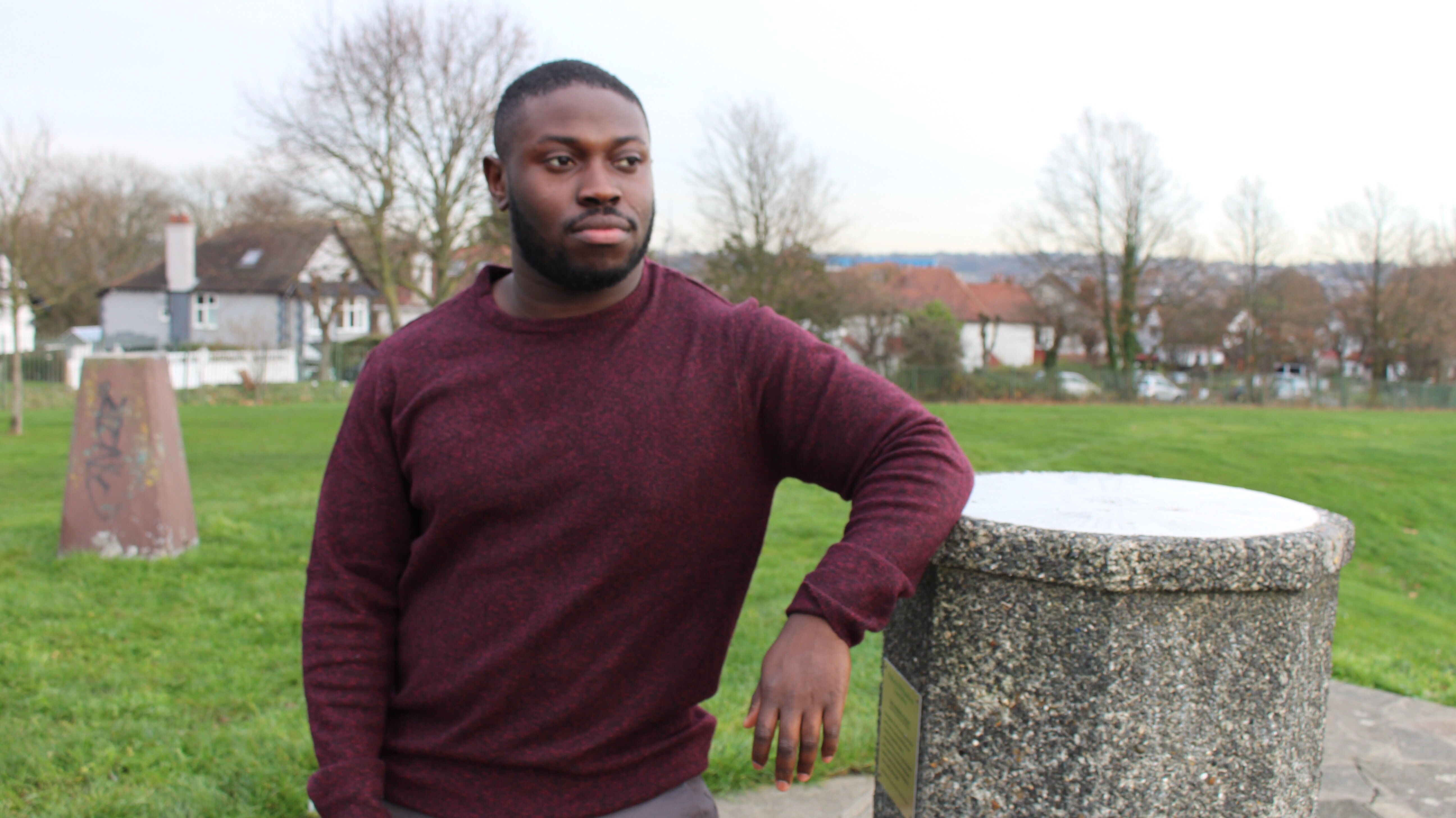 Turning a corner
This was my mindset till about a year ago. It got to the point for me where I felt my stammer was controlling me. So many things I wanted to say and do and I couldn't because of my shame of my stammer. Something needed to give. I thought, let me try at least. Let me do some research and understand my stammer more. Through research and learning and applying new techniques, as well as connecting with people and being self-motivated, my stammer got better and I got more confident. 
I still stammer in general, sometimes when I introduce myself, but who cares?
I've been able to push boundaries that I thought I'd never reach and now I speak in front of crowds of 1,000s of people. I'm currently a Prince's Trust ambassador, a motivational speaker and a youth worker. I got involved with the Prince's Trust after suffering from PTSD because of an attack when I was at university that left me with 14 stab wounds. I felt lost and hopeless and through the Prince's Trust I was given a mentor who helped me believe in myself again. This gave me the confidence to share my story and speak around the UK, empowering young people and mentoring them to be their best selves.
It's not always easy of course, but I'll keep pushing myself. I still stammer in general, sometimes when I introduce myself, but who cares? It's not the end of the world, right? It's who I am and I've learned to accept it. I now want to use my reach and voice to raise more awareness of stammering amongst young people. I wouldn't want a young person or anyone for that matter to go through what I did without support. Feeling like you're alone with stammering can really keep you down for almost all your life.
I thank the BSA for giving me and others the platform to come together and raise awareness on stammering.
Young ambassador of the year
This October, Gideon was presented with the Young Ambassador of the Year award at The Prince's Trust Awards. Gideon said, "I'm still overwhelmed at the fact I won this award. It means so, so much to me; words can't begin to describe how proud I am of myself. I never stayed down when life knocked me down and it's a pleasure to be recognised by the Prince's Trust and rewarded for it. This award is for everyone and anyone that feels low, unheard of, invisible, embarrassed and worthless. Get around a community that can motivate you to reach your potential! It's essential!"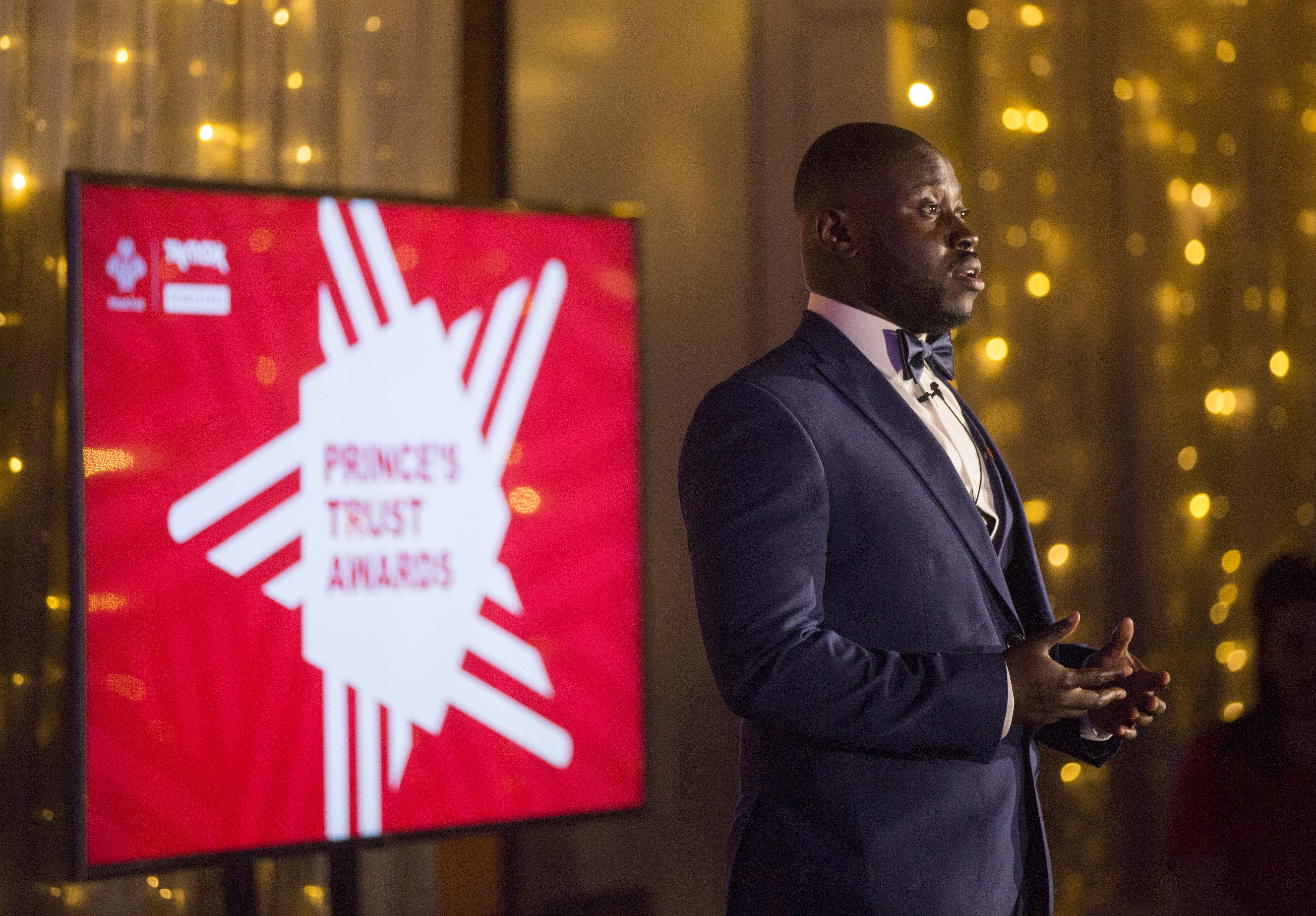 If you'd like to share your story on our site, click here to find out how. 
To find out about ways you can connect with the stammering community, including local and online groups, see our Connect section. 
(Pictures courtesy of Ian Jones)