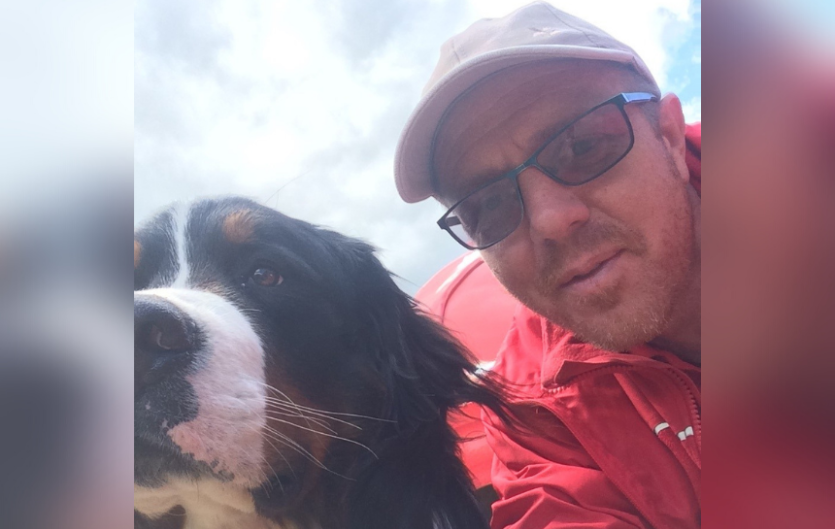 26th April 2021
After some bad experiences because of his stammer, Chris Shorter left the education system feeling lost. Now with a fulfilling career as a postman, Chris writes about the volunteer course that turned things around.
This is my story.
I remember sitting in class as a 13-year-old schoolboy and my teacher asking me who was going to be my translator. I was hurt and angry and I was the one who got kicked out of the classroom for trying to speak up for myself. 
Now I'm an adult, I like to think that perhaps the teacher didn't mean to humiliate me like that and was in fact trying to deal with my stammer in the best way he could. Well, whatever his reasons were, thank goodness for modern day diversity training!
School was a difficult one. Trying to avoid situations where I had to read aloud by being disruptive so that I got kicked out of class. But I always had good mates at school who never mentioned my stammer to me, and the same goes for the football teams I played for.
Eye-opener
After leaving school I started and left a college course after being hounded about my speech. I had some not-great experiences at work too, like being told I wasn't allowed to answer the phone in one job.

Then at 19 I started a volunteer course at The Prince's Trust, an amazing charity which absolutely made me. I did some voluntary work with people who had serious physical disabilities. That was a massive eye opener — seeing how people just got on with their lives really inspired me.
In that six weeks or so I went from being a 19-year-old struggling to find a direction to being a young man with a stammer giving a speech in a packed hall.
The last week of the volunteer course involved doing a speech in a hall packed full of local dignitaries and other people. I remember standing on the podium when it was my turn to speak. It went really well and I remember how proud my parents were. I was very proud of myself too. In that six weeks or so I went from being a 19-year-old struggling to find a direction to being a young man with a stammer giving a speech in a packed hall.
Current day
Fast forward to 2021. I'm 43 years old and have been a postman for coming up to 21 years. I work in a delivery office with a smashing team. We are all great mates and I have never been humiliated or singled out over my speech. If anything, I'm the only one who mentions it when I stammer. Since my younger years, I just try to deal with it with humour. I do feel self-conscious about it at times. But if I find myself stammering at a customer's door I just say, "Bear with me, I have a stammer". From my own personal experience I find people react well when I say that.
We have all experienced the odd unfunny person trying to make you the butt of their unfunny joke, but I also hope we have experienced someone being supportive. I've been sniggered at in a shop, but what far outweighs that is someone being kind and telling you that it's OK take your time. It is a changing world out there. Embrace who you are. Be you and be proud!
Read more great articles at our Your Voice section. Would you like to write something? Go to Share your story to find out how.