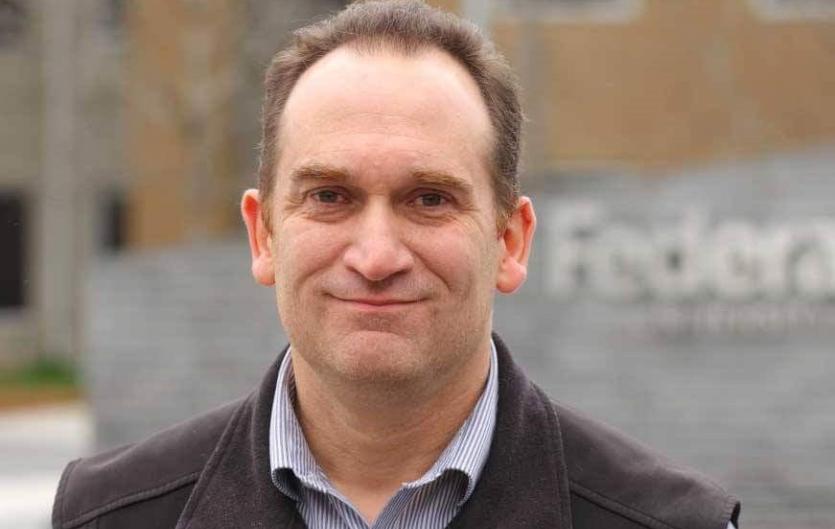 From the archive: Can stammering actually help you to lecture? Grant Meredith was voted by students top lecturer at his University and 14th in Australia, out of more than 6000 nominated.
Early this year I learnt that I had won the Unijobs lecturer of the year award for 2008 at the university where I lecture, and I placed 14th overall nationally. I lecture in multimedia subjects at the University of Ballarat in the state of Victoria, Australia. At first I was slightly embarrassed at placing so well at my own university against such highly esteemed and qualified colleagues. However then I realised that I must have deserved it, and seeing that it was voted on by students then I had obviously made a true connection with them. But how was this achievement possible with my stutter? Yes you read me correctly. I stutter and not always in the nicest manner.
I lecture and live with an overt and very visually marked stutter. The stutter is sometimes very severe, with harsh facial contortions. I normally lecture for up to 2 hours at a time and it is crucial that I get the material across in a coherent fashion. I block, freeze and struggle through the material most days and yet my students on the whole still succeed and I have never had a complaint made against me. On one occasion I stuttered very severely in front of an academic peer reviewer and I honestly thought it was the end of my career. To my amazement the review came back all positive and it was noted how my stutter has improved my teaching. Improve my teaching! Surely this was a joke and I sought clarification, and was given the same statement - but then a self-realisation occurred and I understood it. It all made sense. I had become the lecturer that I am, in the style that I use, because of my stutter.
The review came back all positive and it was noted how my stutter has improved my teaching
Now do not get me wrong. I do not enjoy stuttering and I am constantly working to improve my speech, but at work it is working for me. How can I be praised within a career that hinges so much on communication? These are some of the reasons which I have thought of or which the peer reviewer noted:
The jerkiness of my speech mixed with the sudden blocks and changes in tone/pitch stop the lecture becoming monotonous and help to maintain student interest;
The sometimes very hard and long blocks I suffer on certain words/syllables cause the student to focus on the material;
The students knowing the fact that I have a problem and yet I continue to address them seem to display true and deep respect for me, which of course I return to them;
I always tell the class about my stutter on the first lesson, and the students do respect this openness. This leads in general to a very open learning environment;
Because I know that sometimes the students may have trouble with some concepts that I describe, I ensure that my presentation slides have notes attached to them for further description;
I have an open door policy in which the students can approach me at any time, depending on other appointments, to answer questions or clarify points;
To assist with my presentations, notes and stuttered speech I often employ visual examples which in turn lead to more interesting learning.
I could rattle off more points but then they start to blur away from the stuttering advantage and move towards simple teaching skills. So yes I have adapted my teaching to suit my stuttering not the other way around. I will always continue on trying to improve my speech, but I feel good with the notion that in my career it is not a major issue to worry about. I often explain to people that although the method of delivery may be a little rusty at times, the distinct message is still getting through in an educated manner.
Grant Meredith is a Lecturer in Information Technology at the Federation University, Australia.
From the Spring 2009 issue of our old magazine 'Speaking Out', page 6. Grant Meredith was also voted top lecturer at his University for 2009.