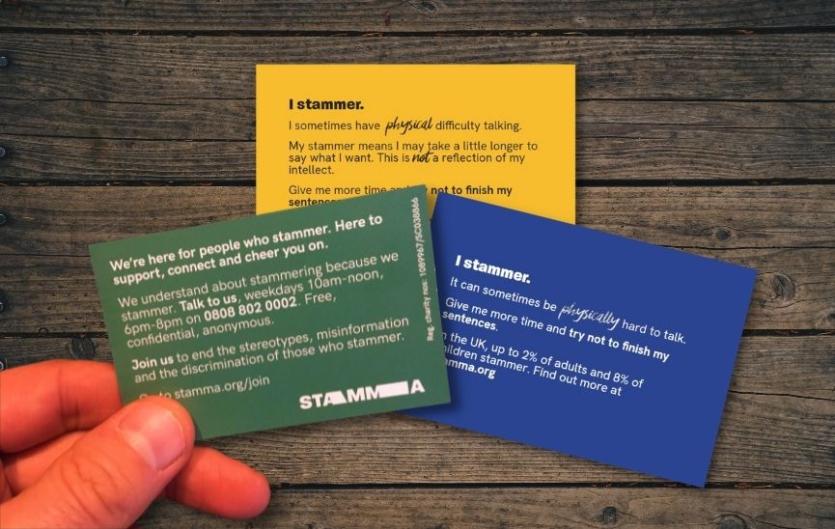 Use these cards to let people know that you stammer and need more time.
Do you find it difficult to speak in shops, talking to strangers or when using public transport? Do bar staff think you've had one too many drinks and refuse to serve you? Are covid face masks making things harder?
We've got cards you can buy or download. Show them to people and let them know that you stammer and need a bit more time to speak.
PHYSICAL CARDS
Order a pack of I Stammer Cards from our shop. They cost £2.50 for a pack of 15. We also sell Travel pass holders you can put them in.
DOWNLOADABLE CARDS WHEN WEARING FACE MASKS
Wearing a face mask/face covering because of covid-19 can make things even more frustrating. People might interrupt you or walk away because they can't see that you're stammering.
See below how you can download one of our cards to your smartphone or device. Show them to let people know that face masks are making it hard to communicate. There are 8 colours to choose from. Here's what the cards say: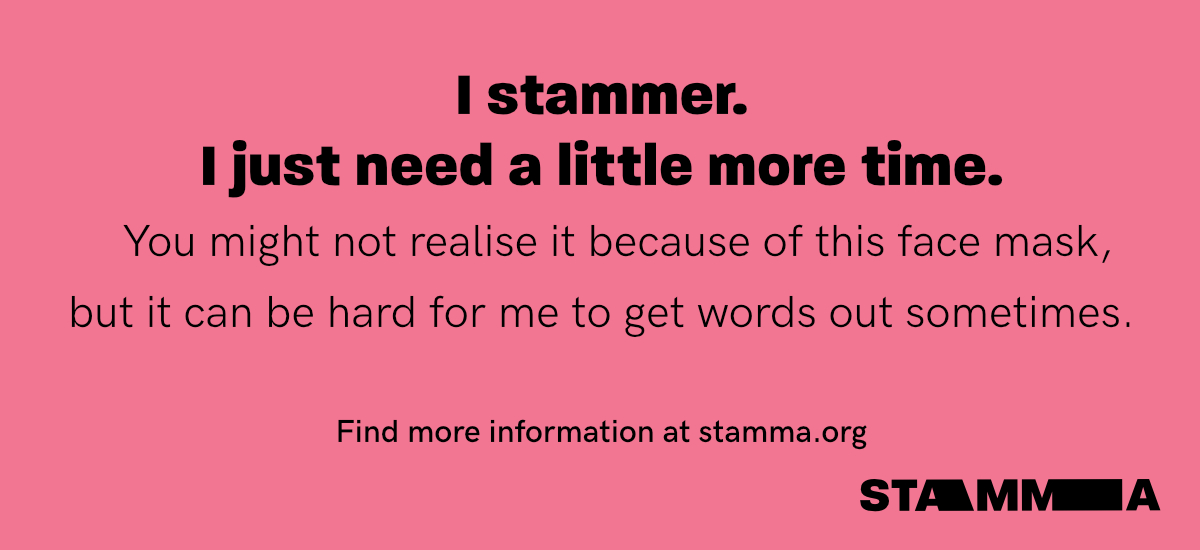 *We're working on creating downloadable cards you can use when not wearing face masks too. Watch this space.
How to download & Use the card
From the list at the bottom of the page, click on the colour you'd like.
iPhone/iPad users: when the image is displayed, click on the 'Download' icon at the top (a picture of an arrow pointing downwards). This will download and save it to your image gallery.
Android phones/devices: when the image is displayed, tap 'More', then 'Save to device'.
When you are in a speaking situation and you want to show someone the card, open up your image gallery and tap on the picture to show the person. If you have any problems, email editor@stamma.org
Read more about the law surrounding face masks and what else might help on our Face coverings/face masks page. Order one of our STAMMA masks (adult & child sizes available).